(Auszug aus der Pressemitteilung)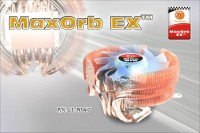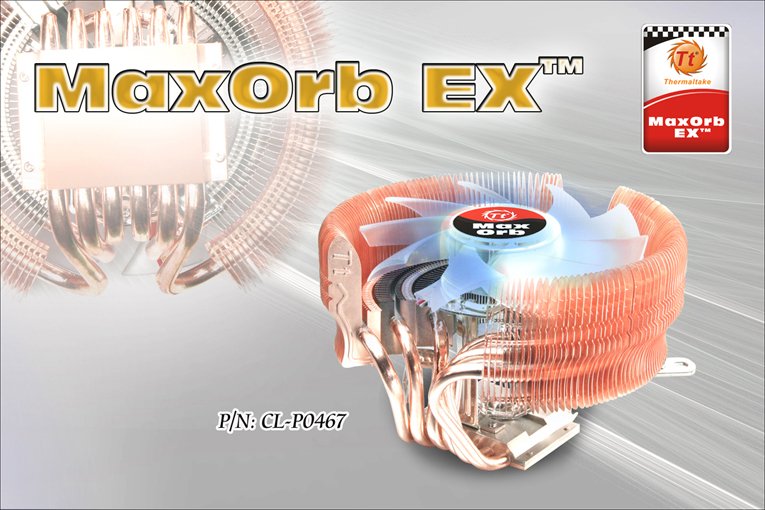 May,2008 – "The industrial design concepts of MaxOrb EX comes from the idea of Chinese temple of heaven, we want the whole design to show the lofty spirit of the highest standards in the thermal field." said by Thermaltake Industrial Design Manager, Bob Chung.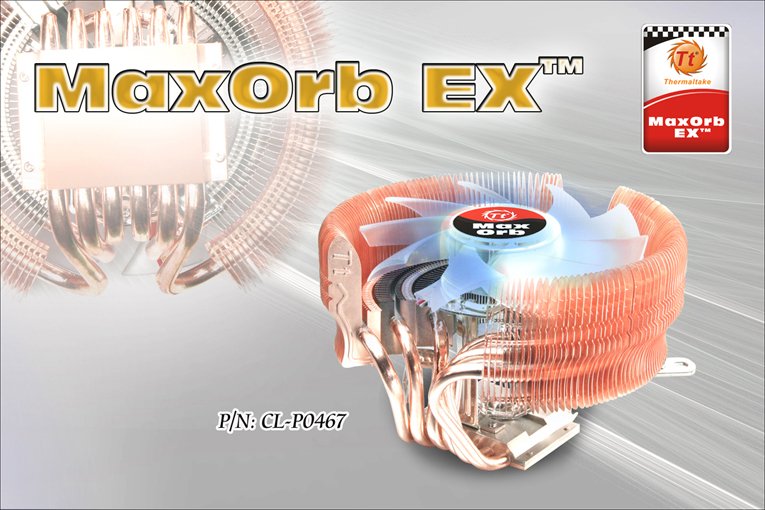 Thermaltake, the world's leading brand of PC chassis, power supply and CPU cooling solution, today launches the next generation CPU air cooling solution, MaxOrb EX (P/N:CL-P0467). Extending the previous well designed enthusiast cooler, MaxOrb, MaxOrb EX seeks for maximum cooling effect and supports all mainstream and high performance processors (Intel LGA775 and AMD Socket AM2/AM2+/940/939/754).
MaxOrb EX is designed with the magical cooling copper structure, copper heatpipes, copper fins, and copper base. The radial Heat-TransferTM Technology does not only allow more efficient heat dissipation, but also decreases the pressure built around the fan blades to minimize noise output. Radial copper fins further create air channels directing the airflow to the surrounding components for additional cooling efforts; thus increasing system stability and overclocking capability.
Independent Channel Heatpipe CoolingTM Technology utilizes 6 independent copper heatpipes to evenly distribute CPU heat to all the attached fins and achieves unprecedented cooling capability with the fin stack. Mirror finished copper base further increases the heat absorption rate from processors.
Oversized blue LED fan with VR fanTM control function gives user full control over the fan speed and exhibits a unique yet subtle futuristic look that will catch the attention of all PC enthusiasts and overclockers for sure. Even though MaxOrb EX pursues the top performance, the fan noise is only 16dBA at minimum fan speed.
"MaxOrb EX has been created from the Thermaltake belief in breaking of present cooling limits." said by Thermaltake R&D Manager.