(Auszug aus der Pressemitteilung)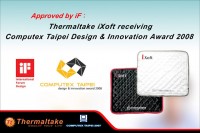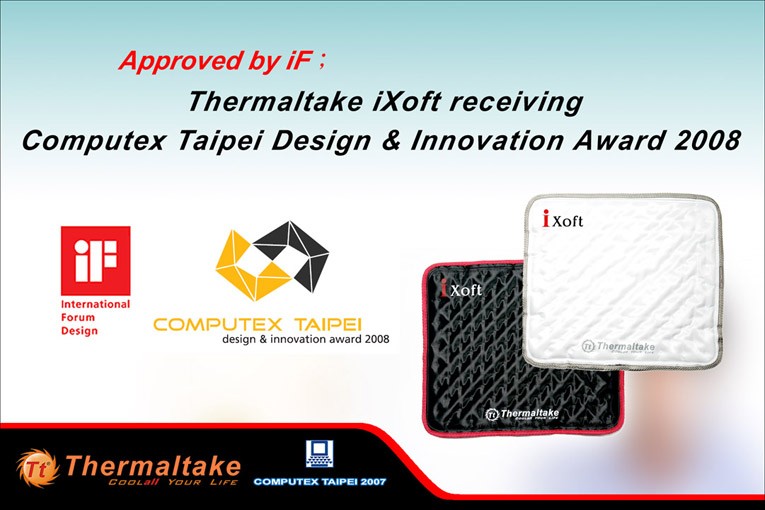 May,2008 – Thermaltake is proud to announce the award winning news of iXoft Notebook Cooling Pad for COMPUTEX TAIPEI Design & Innovation Award 2008. iF International Forum Design as one of the world's leading industrial design institutions has approved the design and innovation excellence of Thermaltake iXoft.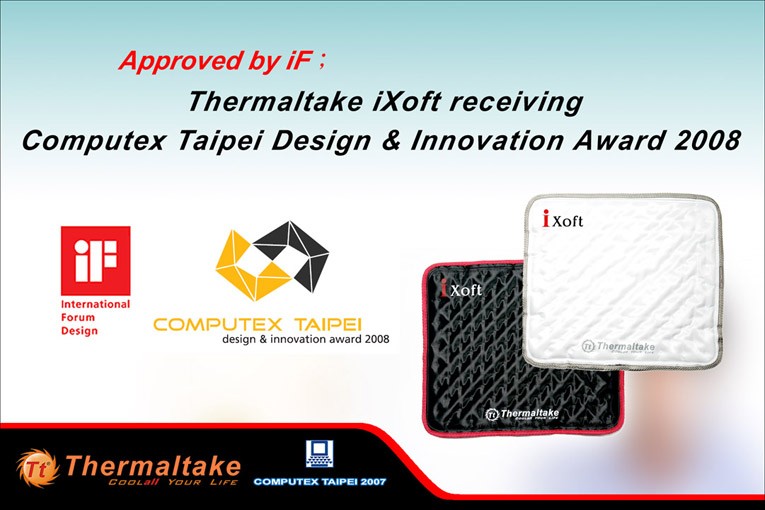 Thermaltake iXoft has been created to provide the most enjoyable notebook working experiences. It is the revolutionary fanless notebook cooling pad that transforms into liquid form when heated, and forms crystal like solid materials when cooled. Without any power or fans needed, the cooling action can be achieved purely by the change of material physical status. Such Heat Shift Technology can also guarantee a noiseless operation. Also, with only 650g (22ounces) weighed, easy folded; iXoft isn't just the lightest notebook cooler available, but the best portable and flexible one than any other notebook coolers on the market at present, making business travels and cooler storage easier than ever!
With such power effective cooling product, Thermaltake continues to move forward in the Eco-Friendly Movement. Using the "Think Green, Picture Green" slogan as the booth theme at Computex Taipei 2008, Thermaltake shows their loving towards our planet and care for the next generation in action and realizing these ideas even in the product designs. Make sure you visit this leading brand in the global PC Hardware market at Computex Taipei 2008, and discover the best innovation and technology in PC DIY!