(Auszug aus der Pressemitteilung)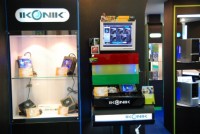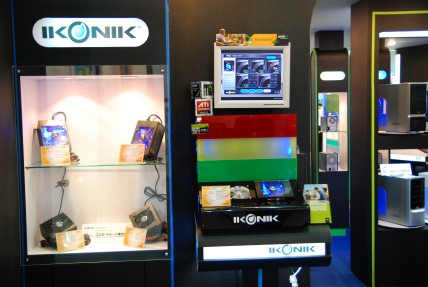 June 10th, 2008 – At the international IT-exhibition; Computex, IKONIK presented itself for the first time to an international audience and revealed innovative cases, power supplies and thermal solutions. As a young and ambitious player, it received a warm welcome and made a splendid first impression. This gives the company much confidence in a successful business journey. The feedback received were nothing but positive. Customers, media, end-users and even competitors were amazed about IKONIK's products.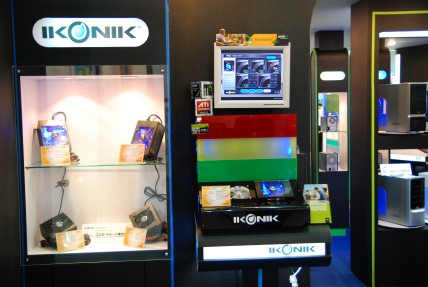 Innovative products
Customers, media and consumers have spoken their confidence regarding IKONIK's future. Visitors gave special attention to the eye-catching Ra X10 LIQUID and the Vulcan MT power supply. Both products with embedded thermal solution allow users to monitor and control their system.
The highlight of the show is the award that IKONIK received for the Ra X10 LIQUID high-end case. Tom's Hardware had only given two 'Innovation Awards' during Computex. IKONIK is proud to be one of the two companies that received 'Tom's Hardware Computex 2008 Innovation Award'.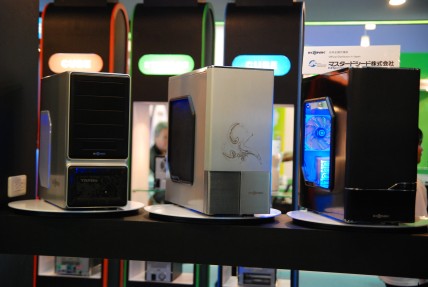 Entertainment
In co-operation with ATARI and nVidia, IKONIK hosted a marvelous show. Visitors could try-out the popular ATARI racing game 'GRID', using the latest MB and Nvidia VGA chipset, which attracted many gamers to the booth. What really made, especially the male visitors, come to the booth, were IKONIK and nVidia's showgirls. With their extravagant show the crowd got to a boiling point and everyone was highly entertained.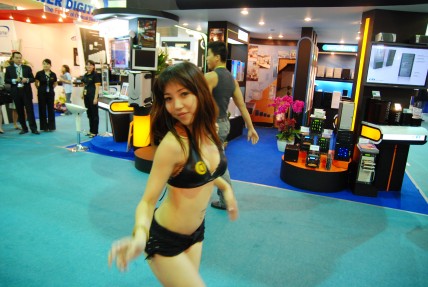 All together it can be said that IKONIK's first appearance at Computex was a great success. The company could not imagine that the attention was this overwhelming. Media were impressed by the products and are lining up to review them.
During the show the company got many inquiries and due to the broadcast of the media, IKONIK got even more inquiries from distributors that were not able to visit the show, but show a great interest to work with IKONIK.