(Auszug aus der Pressemitteilung)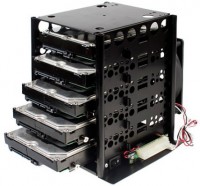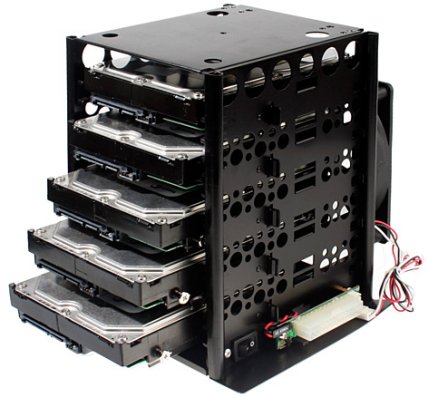 This HDD Storage Tower connects up to FIVE 3.5″ IDE/SATA hard disks and can be

stacked up to 4 decks. This is an extremely good and simple solution for users
who need mass storage for work such as HD Moive Collection, DIY projects,
software/hardware development and testing, product review, research, etc..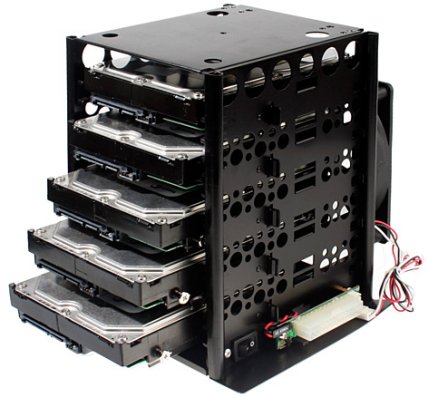 HDD Storage Tower installation is easy and convenient. Apply screws to the hard disk,
and then plug the hard disk into the tower. Built-in powerful 12″ silent cooling fan
to avoid your hard disks damaging by overheat. Equips with On/Off Switch;
save energy and maintains your HDD Life!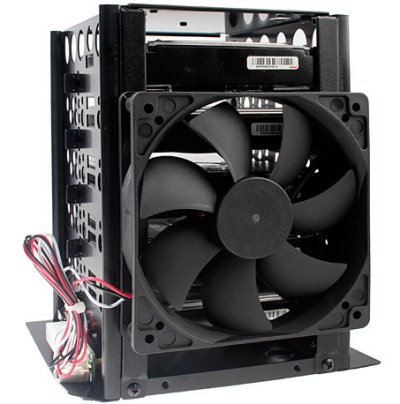 Features:
Special design with easy installation
Huge capacity with storage space up to five SATA/IDE 3.5″ HDDs
Up to 4 towers(Total 5-bay) can be stacked together for space saving
On/OFF Switch
Support both 20/24 pins Power supply
Built-in a powerful 12 cm slient cooling fan
Material: Aluminium
Dimension: 170mm(W) x 194mm(H) x 175mm(D)
Weight: 550g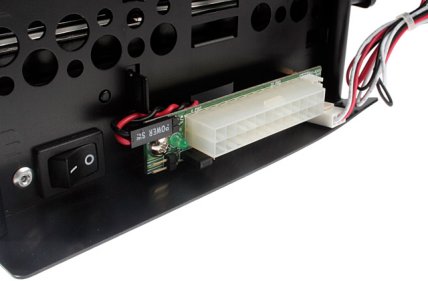 Package Contents:
HDD Storage Tower with 12 cm cooling fan
20 x HDD screws
1 x Shelf screw
**Hard Disk and Power supply are not included