(Auszug aus der Pressemitteilung)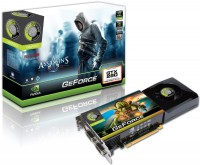 POINT OF VIEW, well known for its range of NVIDIA based Graphics cards, is launching today the first graphics cards in the brand new GeForce GTX 200 series, the GeForce GTX 260 and GeForce GTX 280.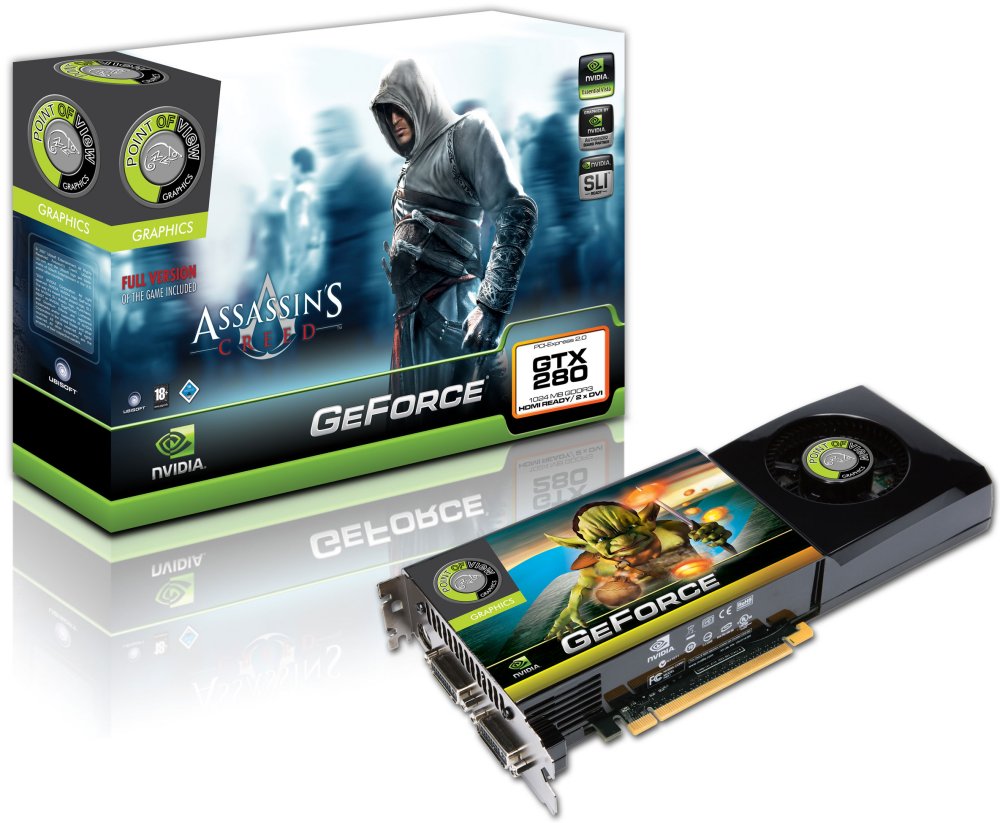 The most advanced graphics processing technology has been upgraded. The 2nd Generation NVIDIA Unified architecture will boost your graphics performance like nothing before! This next era of computer graphics is heading into a complete new direction with the GeForce GTX 200 Series graphics cards.
One of the most exiting new features of the new GeForce GTX 200 Series is the integrated support for PhysX. This incredible technology gives the graphics card the ability to accelerate true-to-life physics calculations which are needed for explosions, environmental destructions and level interaction, while keeping a stable frame rate!
The GTX 200 Series GPU is capable of accelerating Windows Vista, High definition movies and 3d applications such as games and OpenGL software. Besides that, the GPU also has support for the new NVIDIA Technology: CUDA. With this new GPGPU technology (General-purpose computing on graphics processing units) regular software can be accelerated by the graphics processor. All together, these PCI-Express 2.0 cards are built for the future! Both the GeForce GTX 260 and the GeForce 280 are guaranteed to offer the ultimate graphics performance. Let's see the specs of these two monsters:
GeForce GTX 280
Processor cores : 240
Core clock : 602 MHz
Processor clock : 1296 MHz
Memory clock : 2214 MHz
Memory : 1 GB GDDR3
GeForce GTX 260
Processor cores : 192
Core clock : 576 MHz
Processor clock : 1242 MHz
Memory clock : 1998 MHz
Memory : 896 MB GDDR3
With the huge increase of amount of shader processors and memory these two monsters can take down any game on the market! The double dual link DVI ports with HDMI support will blast the sharpest details onto your screen(s).
Maximum detail with perfect frame rates has never gone so well together! Experience you favorite games in the highest resolutions and detail level with the brute force power of the GeForce GTX 260 and GeForce GTX 280! And if maximum performance isn't good enough, you can always multiple it up to three times through the supported SLi Technology!
Point of View also includes one of the best games of 2008, Assasins Creed.
The GeForce GTX 260 and GeForce GTX 280 will be available from June 16th 2008. Visit the "Where to Buy" section of our website for a sales point in your country.