(Auszug aus der Pressemitteilung)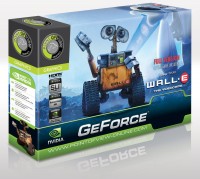 POINT OF VIEW, well known for its range of nVidia based Graphics cards, is announcing the release of the 'WALL-E: the Video Game' Special Edition of our graphics cards.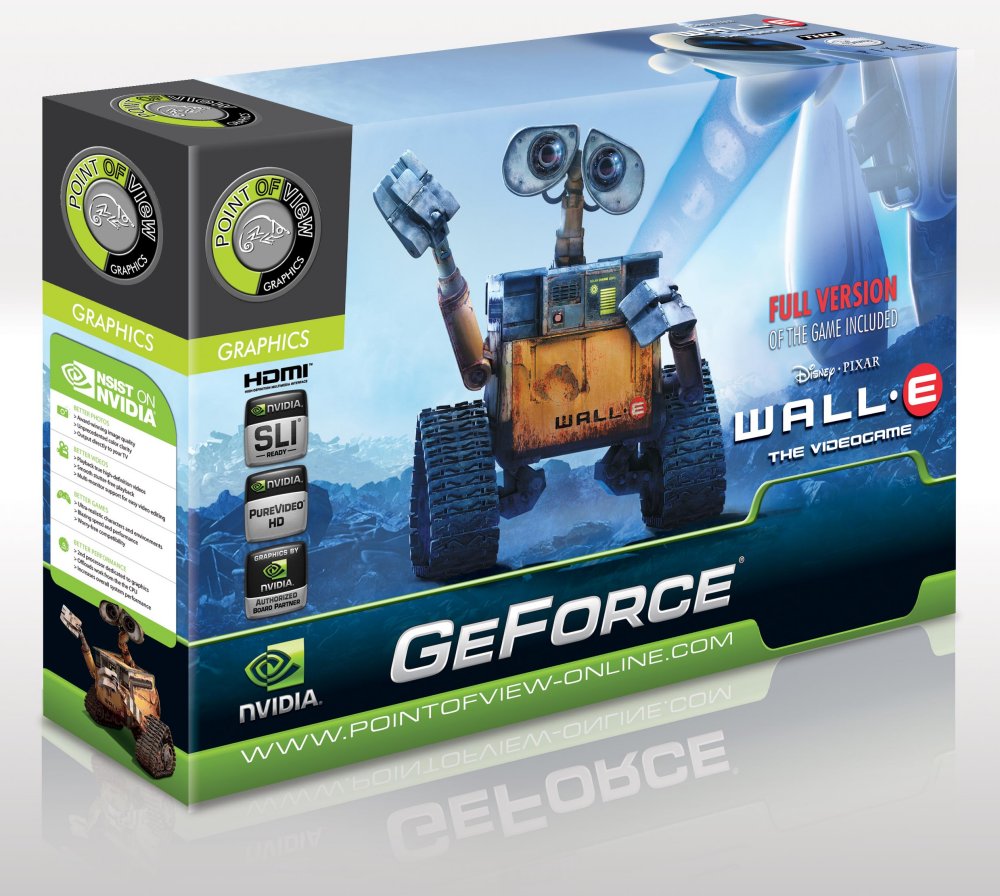 In 2007, Point of View surprised friend and foe with the release of Ratatouille: The Video Game bundle.
This world-wide exclusive bundle is the second in the Point of View's official Disney / Pixar movie game series. WALL-E: the Video Game is based on the 2008 summer blockbuster movie by Disney/Pixar: WALL-E. The game is developed by Asobo Studio and published by THQ.
Relive all the film's most thrilling, hilarious and romantic moments as you control all actions of WALL-E; the last robot on earth. This well-balanced action/adventure game is suitable, playable, and lovable by players of all ages!
Players will recognize the storyline, characters and key locations from the WALL-E film as they carry out intense missions, dodge dangerous enemies and navigate their way through a futuristic world. In addition, the game will contain new storylines and environments that movie-goers will not see in theaters.
Jump, duck, race and shoot through all 10 levels throughout the entire galaxy!
10 explorable levels including a tutorial mission
Suitable for all ages (ESRB: E – Everyone)
Play with your friends with multiplayer mode
The story
After hundreds of lonely years of doing what he was built for, WALL-E (short for Waste Allocation Load Lifter Earth-Class) discovers a new purpose in life (besides collecting knick-knacks) when he meets a sleek search robot named EVE. EVE comes to realize that WALL-E has inadvertently stumbled upon the key to the planet's future, and races back to space to report her findings to the humans (who have been eagerly awaiting word that it is safe to return home). Meanwhile, WALL-E chases EVE across the galaxy and sets an adventure into motion. Joining WALL-E on his journey across the universe is a cast of characters including a pet cockroach and a heroic team of malfunctioning misfit robots.
This game will be bundled with multiple graphics cards within the GeForce 8 and 9 series and will be available from July 25th 2008. Contact your retailer for availability! Please look for the Special Edition 'WALL-E: the Video Game' box. Only these retail packages contain the full version of the game.