(Auszug aus der Pressemitteilung)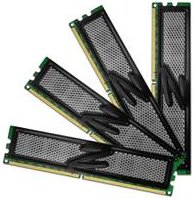 Delft, Netherlands—August 7, 2008 – Addressing the never ending need for greater amounts of system memory, OCZ Technology Group, Inc. (LSE: OCZ), a worldwide leader in innovative ultra-high performance and high reliability memory, today announced all new "P45 Special" 4GB modules, a module density optimized specifically for Intel®'s latest chipset.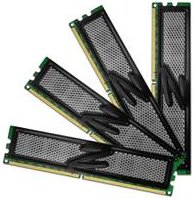 Available in 8GB dual channel kits and a special 16GB "quad kit," this new line of modules support the latest memory-hungry applications and games, offering superior performance gains. As an industry first, OCZ brings memory densities to the desktop segment that were reserved previously for high-end server configurations, offering a unique range of high-density kits to suit the varying requirements and budgets of everyday consumers.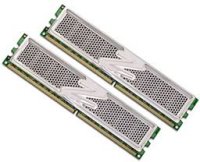 "64-bit operating systems are becoming more mainstream and finally enable user memory to shed the 2GB limitation of 32-bit OS," commented Dr. Michael Schuette, VP of Technology Development at OCZ Technology. "Moreover, the latest multi-core systems are capable of simultaneous execution of highly complex workloads, each commanding its own virtual memory space. In that scenario, the only way of avoiding data collision without writing back to the hard disk is the migration towards super-high memory densities."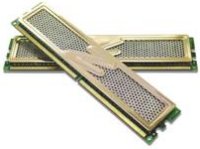 The P45 Special modules are available in a range of OCZ's high-performance memory series to meet the needs of enthusiasts, professionals, gamers, and system integrators with various budgets:
OCZ PC2-6400 Platinum 8GB (2x4GB) Kit CL5-4-4-15 @ 1.8V – UPC 842024009610
OCZ PC2-6400 Gold 8GB (2x4GB) Kit CL5-5-5-15 @ 1.8V – UPC 842024009542
OCZ PC2-6400 Vista Upgrade 8GB (2x4GB) Kit CL5-6-6-18 @ 1.8V – UPC 842024009566
OCZ PC2-6400 Vista Upgrade 16GB (4x4GB) Quad Kit CL5-6-6-18 @ 1.8V – UPC 842024009573