(Auszug aus der Pressemitteilung)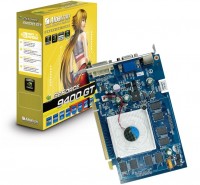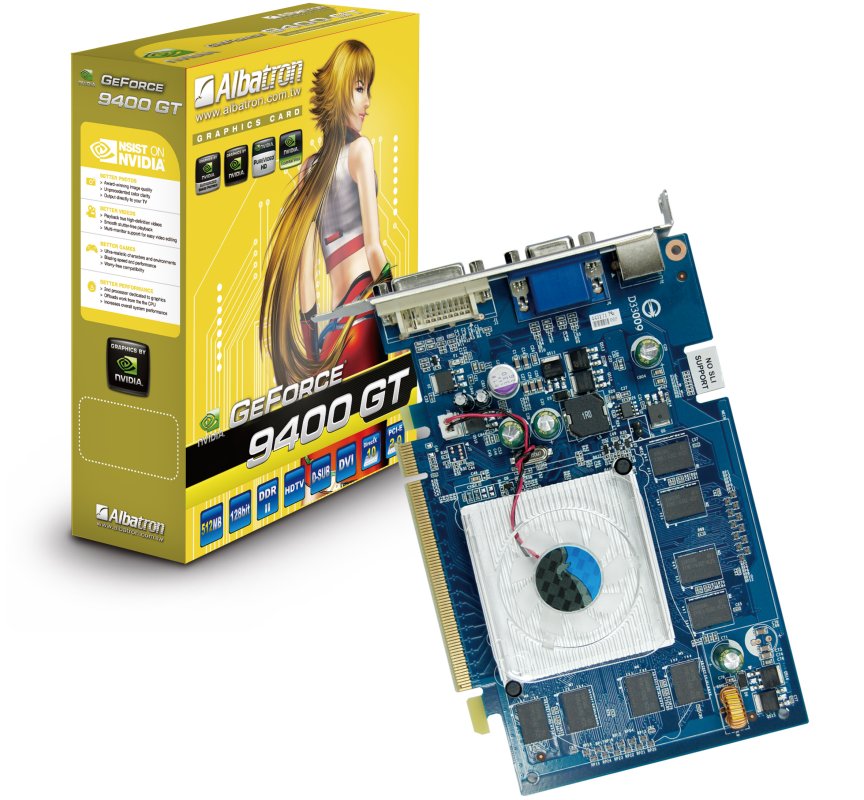 August 26, 2008 – Albatron has just introduced the 9400GT-512, boasting the best graphical execution in the value-segment class. It more than doubles the performance of its predecessor (8400GS), thanks in part to 65 nm process technology and a 128-bit memory bus. We all know that NOT everyone is looking to get the most expensive gaming gear – however, everyone still wants to be able to play the latest games. This is where the 9400GT-512 fits the shoe, offering an attractively priced 9-Series VGA card without compromising any of the 9-Series features.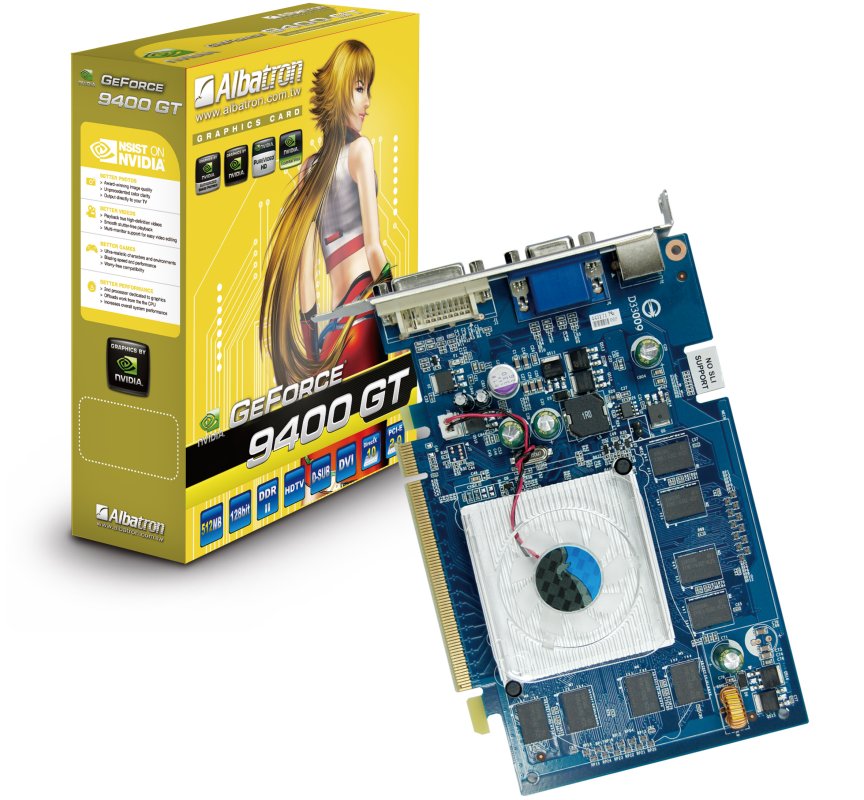 The 9400GT GPU offers all of the rewards of the latest award winning features available to all 9-Series cards including PCI Express 2.0 support, PureVideo HD, HDCP, and DirectX10 support. The GPU core itself runs at 550 MHz and the card has 512 MB of DDR2 Memory (32×16) with a 667 MHz memory clock and a 128-bit memory bus as mentioned. The connectors on the card include DVI-I, VGA, and TV-out.
The 9400GT-512 completes the circle, giving the value-segment 9-Series VGA performance with money left to burn!