(Auszug aus der Pressemitteilung)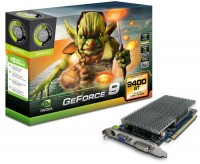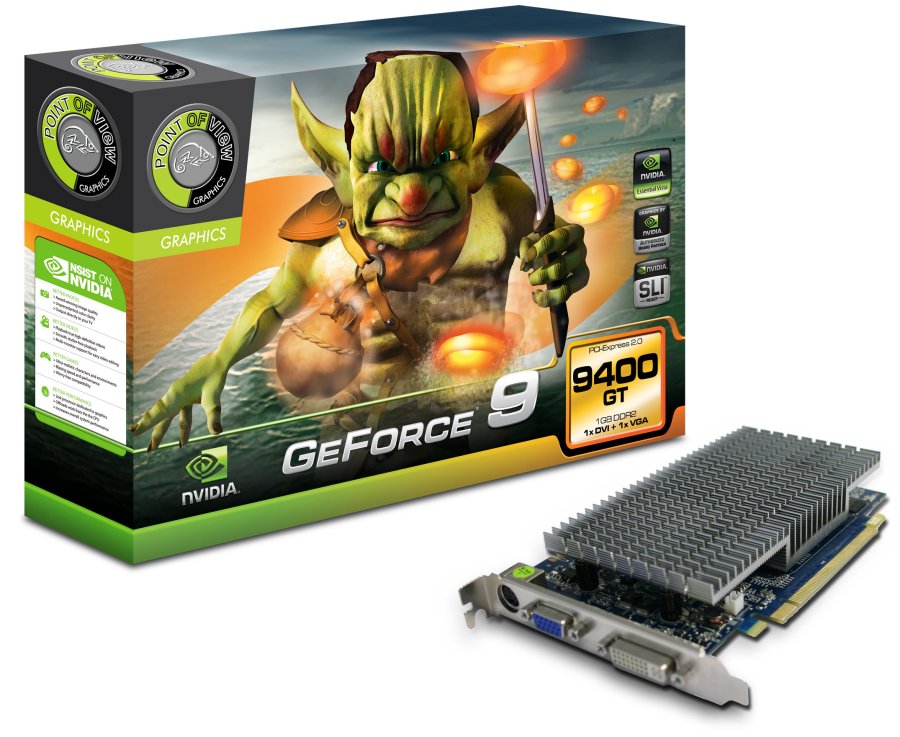 EINDHOVEN – August 26th 2008 – POINT OF VIEW, well known for its range of NVIDIA based Graphics cards, is launching today a new GeForce 9 series graphics card, the GeForce 9400 GT.
This graphics card will be available both in a passive and active version. Especially the passive version is perfectly suitable for Media Center use due to its low power consumption, cool temperatures and silent operation.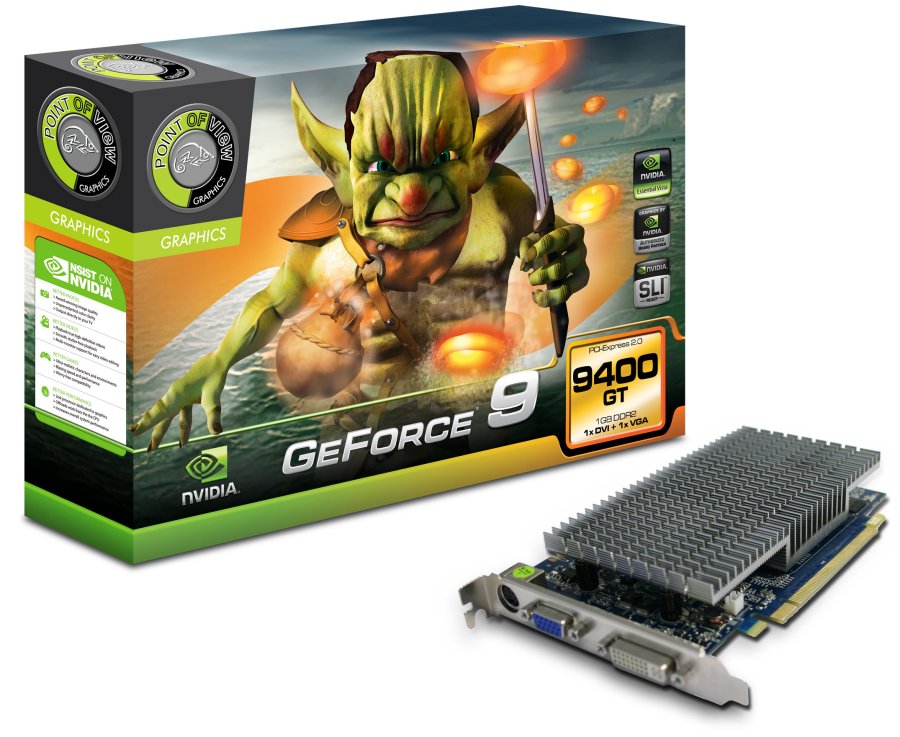 Also the shader model 4.0 and DirectX 10 support, hardware decoding possibilities of High definition video with NVIDIA PureVideoHD, this card is a definite keeper.
The GeForce 9400 GT will be available with 512MB up to 1GB of DDR2 memory. Its core has a speed of 550 MHz and its shader processors are kicking it on 1400 MHz. The memory runs on a speed of 800MHz or 666MHz, respectively for the 512MB and 1024MB version.
The board's been equipped with a dual link DVI connector, allowing resolutions up to 2560×1600!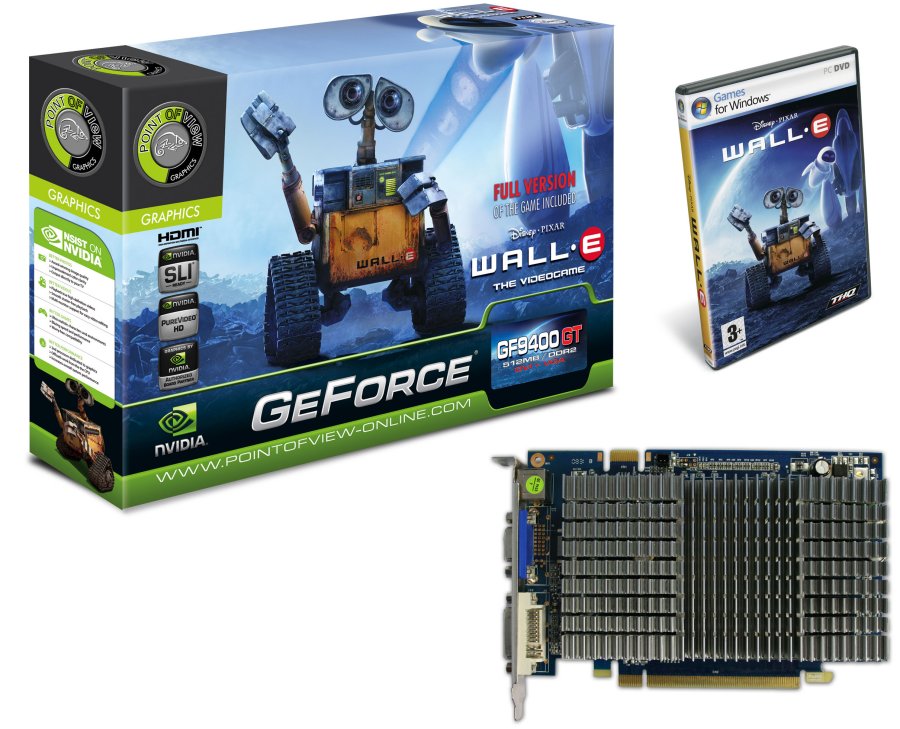 Characteristics of GeForce 9 graphics cards:
Native support for Blu-ray and HD-DVD decoding through PureVideo HD (H.264 and VC-1)
Support for Microsoft DirectX 10 and 9 and Shader model 4.0
All efficiency improving functions of Vista such as Windows vSidebar
This midrange graphics card will be available from today. Visit the "Where to Buy" section of our website for a sales point in your country.
Product numbers
R-VGA150915 GeForce 9400 GT 1024MB, Active, DVI + VGA
R-VGA150914 GeForce 9400 GT 512MB, Active, DVI + VGA
R-VGA150915-P GeForce 9400 GT 1024MB, Passive, DVI + VGA
R-VGA150914-P GeForce 9400 GT 512MB, Passive, DVI + VGA