(Auszug aus der Pressemitteilung)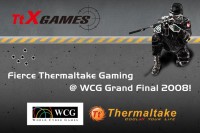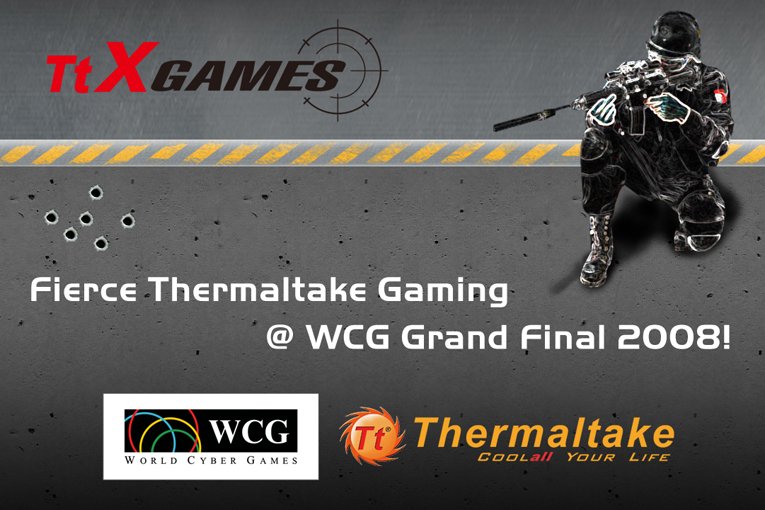 Oct, 2008 – Thermaltake has always been one of the biggest contributors in the e-sports community; as the core spirit of the brand for Staying Constantly High with Excitement and Fascination, Thermaltake fits in perfectly in world of cyber gaming extremists. Also has this well-liked international brand put in continuous efforts in the actual event participation, sponsorship and product innovations before being recognized as the most favorite hardware supplier among the global gamers today. As earlier announced this year, Thermaltake had further joined force with the largest e-sports organization, World Cyber Games, WCG, with a 3-yrs contract partnership.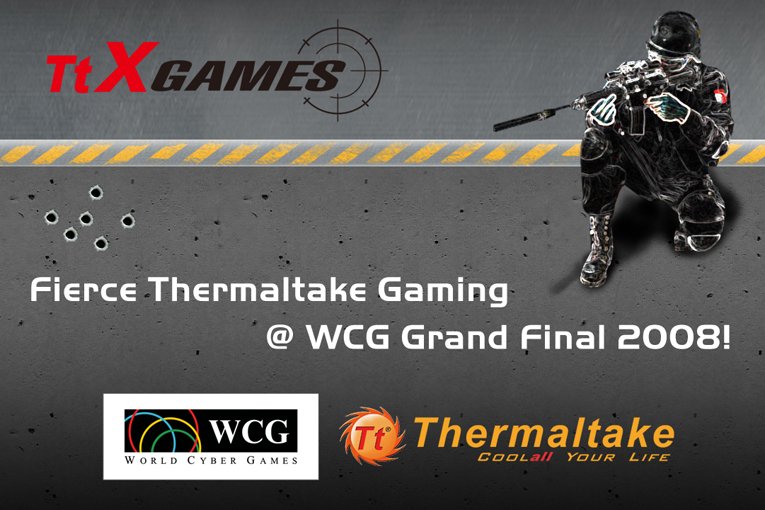 With the contract signed as official partners of WCG, Thermaltake will be providing the most heart stirring scenes at the WCG Grand Final this year in Cologne, Germany! Apart from live demonstration of the hottest gaming gear as the appetizer of the show feast, Thermaltake will be holding the first live Tt XGames, an invitational tournament of Counter Strike 1.6 and Need for Speed between 4 of Tt gaming teams in the booth! Be sure to join the adrenalized crowd and watch how the new female force gets wild on the scene, or join the open competition and take on the challenge yourself!! Fight Tt gamers at break times and win marvelous prizes from Thermaltake!
he excitement isn't finished yet! Thermaltake will also be holding the live PC DIY Competition in the booth during WCG Grand Final! If you are one fine modder; if you've been claimed to be one of the finest! Jump in and show off the expertise! Take the Thermaltake high-end chassis home at this annual gamers' festival; and Make yourself known loudly!!!
Thermaltake, as the official partner of WCG, will be stirring the crowd with live Tt XGames and PC DIY Competition!! No quiet exhibitions, it will be Wild and Crazy with Thermaltake this year!! Book a spot for yourself first with the Online Registration and check out the grand prizes at the Thermaltake WCG website. Be sure not to miss the sweating spot… see you at Thermaltake booth from November 6th -9th at WCG Grand Final 2008!
Event: WCG Grand Final 2008
Location: Koelnmesse Event Hall 8, Cologne ,
Germany Date: November 6-9th 2008