(Auszug aus der Pressemitteilung)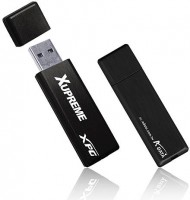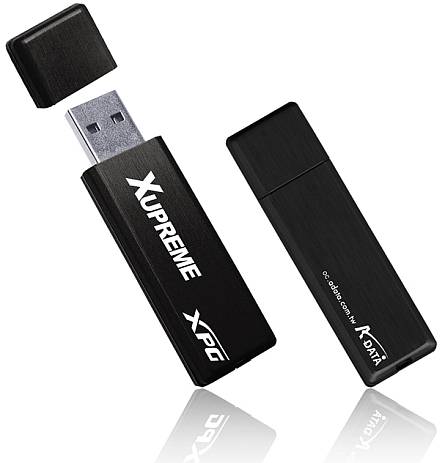 Coated with an elegant dark grey aluminum color, XPG™ Xupreme 200X presents the high-performance USB flash drive in a simple yet stylish design of A-DATA's flash drive product line. It offers storage capacity options ranging from 8GB to incredible 32GB and supports up to 30MB/s (200X) read speed, thanks to the ultra-fast dual channel technology.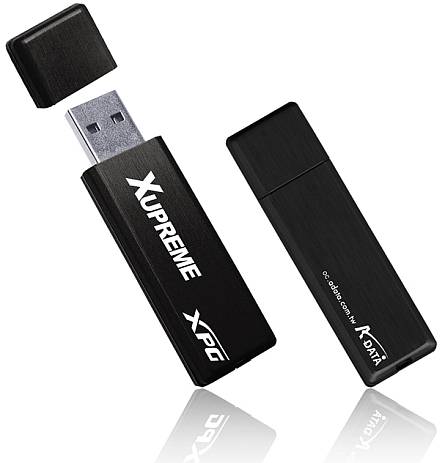 Certified for Windows Vista™ this flash drive is also enhanced for Windows® ReadyBoost™, offering best performance advantages to this latest operating system. Xupreme 200X comes with a practical leather strap and provides true "Plug and Play" function to make your life more convenient. And with high capacities reaching 32GB, you can store more digital files than ever before on one storage device.
The perfect blend of high performance and simple, dashing design makes it the best choice to upgrade your digital lifestyle. Xupreme 200X gives enthusiasts seeking for maximum performance the power you want.
Xupreme 200X is the first product launched under the new formed XPG brand, which represents the new identity for overclocking DRAMs and high-performance storage devices from the A-DATA family. Further XPG™ memory products aimed at the enthusiast market, such as 2.5″ SATA II Solid State Drive (SSD), will follow soon.
Recommended retail price:
Xupreme 200X USD 25,- for 8GB
Xupreme 200X USD 39,- for 16GB
Xupreme 200X USD 69,- for 32GB
Features:
High Performance up to 30 MB/sec read speed
Certified for Windows Vista™
Support Windows® ReadyBoost™
Support USB 2.0, backward compatible with USB 1.1
Dashing, durable, lightweight Aluminum casing
Hot Plug and Play
Color: Dark metallic grey
Specification:
Capacity: 8GB/16GB/32GB
Dimension: 66.0*19.0*10.0 mm (LxWxH)
Weight: 15g