(Auszug aus der Pressemitteilung)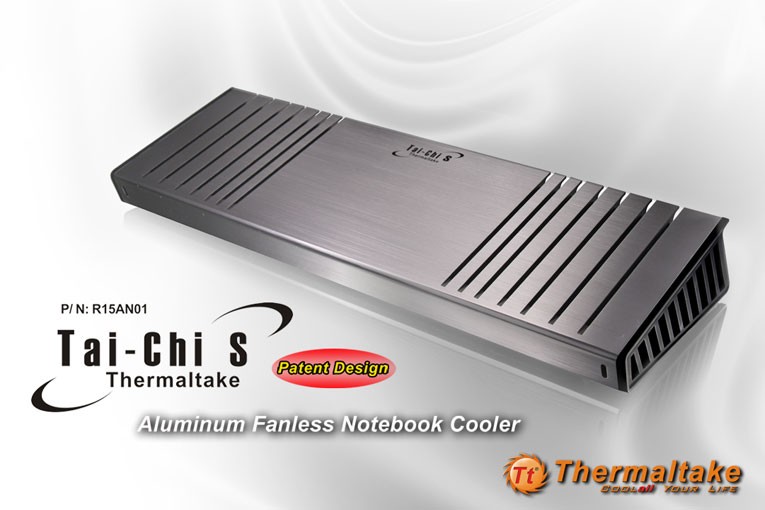 Dec, 2008 – Consumers' all time favor, Tai-Chi Notebook Cooler, from Thermaltake Technology, is yet joining a new force.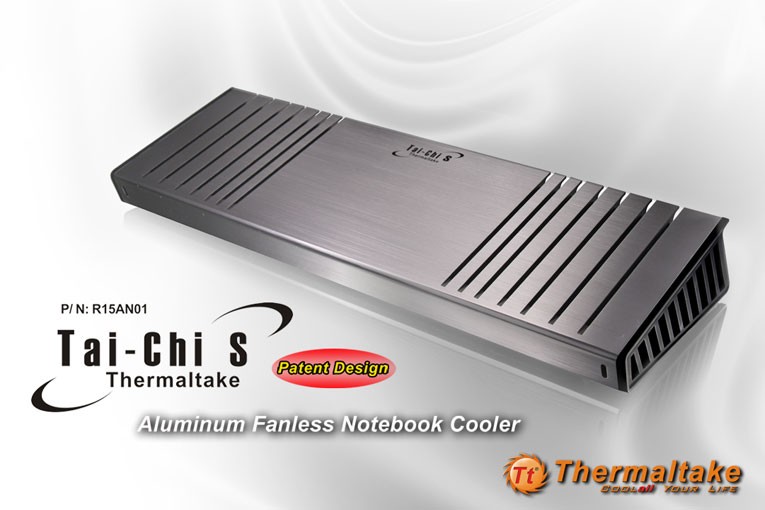 Tai-Chi S, latest passive notebook cooler invention from Thermaltake, was designed base on the concept of chimney effect (Tunnel Effect). Through the hollow aluminum extrusion tunnels, the cold air is guided inward. Relatively, the hot air exhausts through the holes on top of Tai-Chi S, effectively dissipate heat without the usage of fan.
Tai-Chi S structures of solid aluminum as the body, and was reprocess Anodes treatment for unmatched beauty and quality with aluminum gunmetal finishing. Designed with tilt dynamic from top to bottom, Tai-Chi S balances with air convection and direct blown toward the heat source for fast heat exhaust, avoid system crash due to overheat. Tai-Chi S ergonomic and elevation design brings visual comfort; reduce eye-strain, and reducing typing discomfort.
Not only Tai-Chi S Notebook Cooler is in petite size, it also comes with a free, convenient travelling pouch, letting user carry it along with wherever Notebook may goes. Thermaltake Tai-Chi S Notebook Cooler delivers ultimate cooling solution and peace of mind for its user.