(Auszug aus der Pressemitteilung)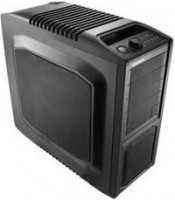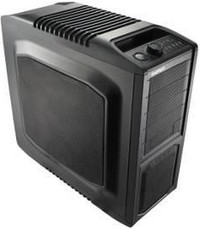 Taipei, Taiwan, January 08, 2009 – Today, CM Storm is proudly unveiling the Sniper™ gaming grade PC chassis,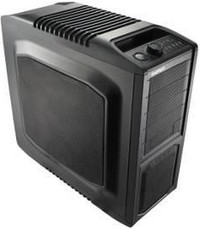 developed in cooperation with the world's leading professional gaming teams, including SK-Gaming, Team Fnatic and mousesports. Featuring CM Storm's radical new doctrine, Storm Tactics™, which emphasizes Strength, Security and Control, the Sniper is designed to satisfy the lifestyles and unique needs of hardcore and casual gamers alike.
Storm Tactics™ – Strength, Security, Control
Strength
The Sniper features unprecedented airflow from up to three huge fans: a 200mm blue LED fan in the front, a top exhaust 200mm LED fan and yet another optional 200mm VGA intake, all backed up by additional 120-140mm fan locations (6 in total), creating some seriously heavy duty airflow to cool all your high-end PC components.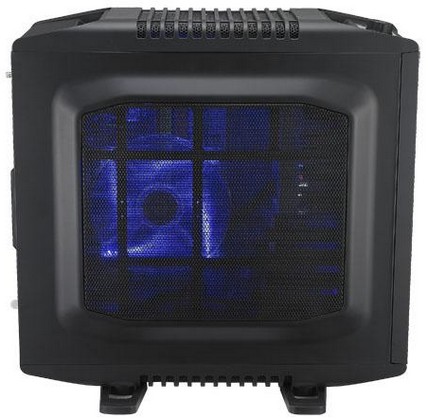 Developed with elite engineering skills, and reinforced by the highest grade materials, your Storm gear will perform and deliver with unfailing reliability, letting you focus on your game and worry less about your hardware.
Security
Presenting the StormGuard™ – a groundbreaking new patent from the CM Storm Labs, this unique new security solution consists of a specially designed PCI-bracket located at the rear of the main chassis body.



By locking your peripherals and side panel firmly in place, Storm Tactics and the StormGuard will protect your PC and gaming gear from thieves and other thuggish individuals. Never again return to your seat at a LAN-party to find that some villain has grabbed your gaming mouse and headset, or even worse, your entire system.
Control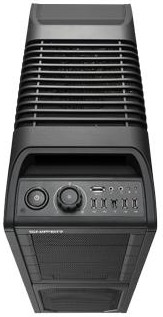 The Sniper offers a built-in one-for-all fan controller, which lets you tune your airflow to find the perfect balance between thermal performance and silent operation. Integrated in the extra large control knob is a LED light switch, letting you decide exactly when to turn on the lights for a full-on gaming session, and when to chill out in the dark with your favorite movies.
Furthermore, the Sniper gaming chassis features convenient carrying handles for fast and efficient mobilization, multi-position water cooling holes, tool free design, and great expandability for peripherals, HDDs, optical drives and function panels.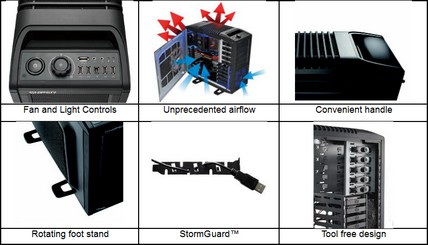 Injected with Storm Tactics, the Sniper lets you tweak and tune your hardware to work just the way you want it.
The Sniper Gaming Chassis will be available in stores worldwide on January 08th, 2009. For more information about the Sniper and CM Storm, please visit our official website www.cmstorm.com.
About CM STORM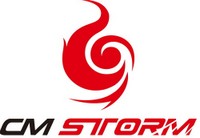 Owning the PC trenches for almost two decades, Cooler Master's veterans have united with a new generation of eSport athletes and engineers to develop truly ground- breaking, gaming grade hardware for the global gaming revolution.
Through long-standing research programs, CM Storm is co-developed with the world's most prolific enthusiasts and eSport prodigies. Thanks to intensive testing and continuous feedback, the CM Storm division has been able to encompass and improve upon gamers' needs and their tough to handle scenarios.
By working directly with the gaming community we have injected our Storm Tactics into each and every product we make. Storm Tactics, with a heavily dedicated focus on Strength, Security and Control, will keep your most vital gear fortified and well tuned at all times.