(Auszug aus der Pressemitteilung)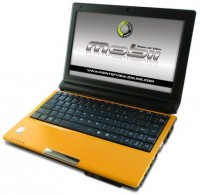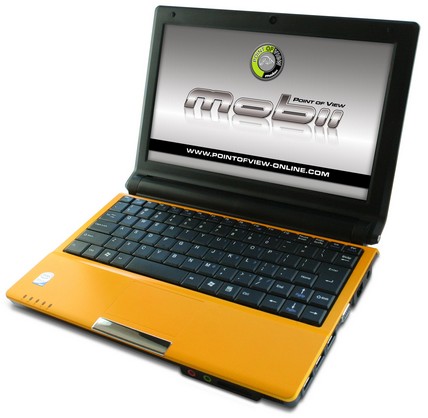 POINT OF VIEW, well known for its range of NVIDIA based Graphics cards, is presenting today the second generation of their Mobii mini-notebooks; the Mobii NB9010.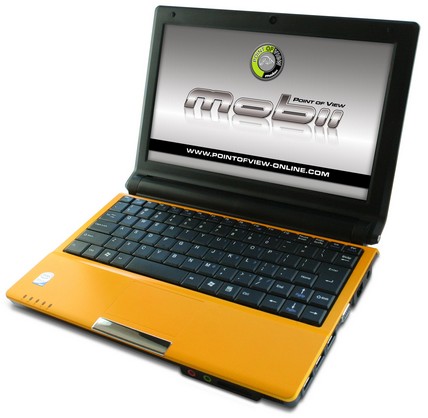 The Point of View Mobii is the perfect notebook for work, school or on the road. Ideal in size and weight and with all the features you would expect from a full-size workstation. A stylish and portable solution for you daily work!
The system is based on Intels Atom N270 CPU which combines great performance with a very high energy efficiency. In combination with a 6-cell battery of 4400mAh, the Mobii mini-notebook can be used up to 4 hours.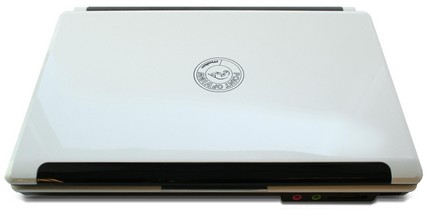 The crystal-clear 10.2 LED LCD screen works on a 1024×600 resolution and with a 160GB hard disk and the option to use SD, MS and MMC memory cards you'll have all space to store you pictures, movies and music!
Multimedia features such as up to Wireless-G networking, a 1.3M pixels webcam and integrated speakers standard included! The output connections include 10/100 Mbps LAN connection, audio in/output, 3 USB 2.0 ports and a VGA output.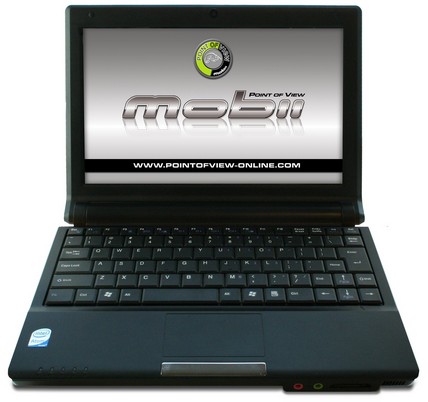 Another great advantage is the upgradability of the system. Its 1GB DDR3 SO-DIMM memory and the 160GB SATA hard disk are easy accessible for more demanding users. On the inside there is also a vacant mini PCI-express slot for expansion cards.
In addition of the Mobii mini notebook line, Point of View will release a new complete line-up of high-fashionable European designed accessories. The accessory line will consists of stylish and modern travelling bags, cover stickers and computer peripherals.
The Mobii NB9010 will be available from today in three different colors; 'crystal white', 'shiny black' and 'sunny yellow'. Contact your POV retailer for more information and availability. To finish the package, an excellent warranty procedure is arranged with 2 years of pick-up & return warranty.
Product codes
NB9010-B Mobii mini-notebook 10.2", 1GB, 160GB, Shiny black
NB9010-W Mobii mini-notebook 10.2", 1GB, 160GB, Crystal white
NB9010-Y Mobii mini-notebook 10.2", 1GB, 160GB, Sunny Yellow