(Auszug aus der Pressemitteilung)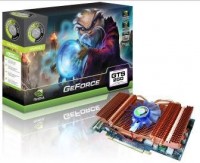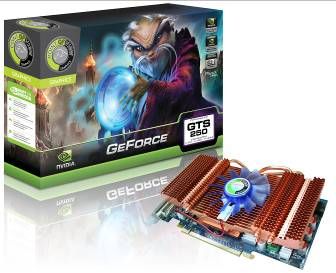 POINT OF VIEW, well known for its range of NVIDIA based Graphics cards, is launching today GeForce GTS 250 – the youngest sibling in the highly anticipated GeForce 200 Series.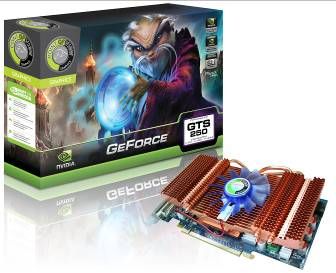 We have already seen the power of newest technologies equipped with the GeForce 200 series. Both CUDA and PhysX drastically boost performance in hardware accelerated applications and games.
The 55nm based GeForce GTS 250 has 128 shader cores and offers a major improvement to its power consumption efficiency, operating temperature and core speed. Its DDR3 memory is running on 2200 MHz whilst the GPU core has a speed of 738 MHz. The speed of the internal processors is clocked on an impressive speed of 1836 MHz.
The newest GeForce 200 graphics card can be easily crowned as one of the most diverse cards ever. With an interesting price tag, VGA, DVI and HDMI connections on board and an extensive cooling system for quiet operation, this card takes the best of all worlds into one steady performer. Just like the other cards within the GeForce 200 range, this card has standard support for Microsoft DirectX 10 / Shader model 4 as well as the following technologies:
NVIDIA PhysX
True-to-life Water, cloth, explosions and smoke! Experience even more realistic visual effects with the Physics accelerating technology!
NVIDIA CUDA
This technology allows other than graphics software to be run over the GPU.
Have 128 sub-processors decode your video many times faster than conventional (CPU-based) software.
NVIDIA Hybrid Power
Not playing any games? Switch to your integrated graphics chip for minimal power consumption. A smart solution for a greener environment.
Choose between a raging 512MB DDR3 or 1024MB DDR3 version to fit your needs and if this still isn't enough, crank up the performance by placing a second through SLI! The Point of View GTS250 will available from today. Visit the "Where to Buy" section of our website for a sales point in your country.