(Auszug aus der Pressemitteilung)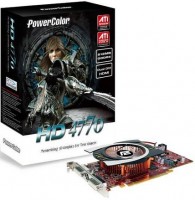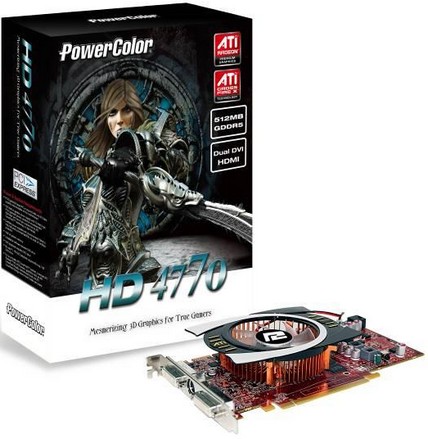 Taipei, Taiwan – April 28th, 2009 – TUL Corporation, a leading manufacturer of AMD graphics cards, announces the latest paradigm of performance and price, HD4770. PowerColor HD4770 features the industry's cutting-edge 40nm process technology and the latest GDDR5 memory technology; and it represents an industry milestone in the advancement of gaming performance.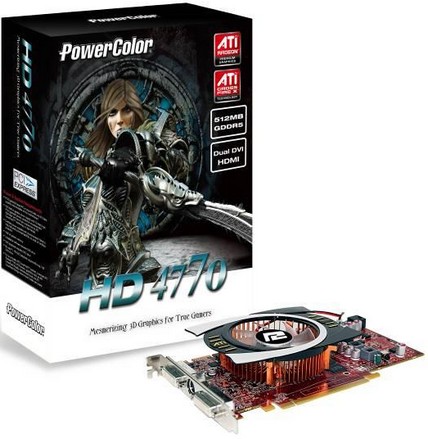 PowerColor HD4770 clocks at 750MHz core speed and an effective 800MHz memory speed. Equipped with the fastest GDDR5 memory, it sports faster data reading which enhances its superior performance; speeds up processing power and offers the unbeatable gaming performance with low power consumption, thanks to the latest 40nm manufacturing technology and ATI dynamic power management.
"PowerColor HD4770 offers a powerful combination of HD gaming performance and price based on the industry leading technology" said Ted Chen, CEO of TUL Corporation. "We strongly believe this product can fulfill the toughest gamers' need, and prove that high performance and competent price can co-exist without compromises!"
The PowerColor HD4770 supports DirectX® 10.1, PCI-Express® 2.0 and ATI CrossFireX™ technology, redefining HD gaming and allowing all gamers tackle the most intense 3D games. It also supports for Shader Model 4.1, Universal Video Decode 2, and built-in HDMI with 7.1 surround sound audio, offering lifelike HD experience.
The PowerColor HD4770 will retail for US$109 and is available today.