(Auszug aus der Pressemitteilung)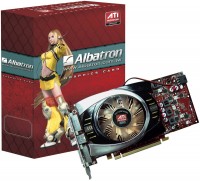 April 28, 2009 – After launching Albatron Radeon HD 4890, professional mainboard and graphics card manufacturer_ Albatron Technology Co., LTD. pursues extraordinary performance indomitably as well as provides users higher C/P ratio products. Today Albatron announces Albatron Radeon HD 4770, which performance exceed Radeon HD 4830 and is closed to Radeon HD 4850. Compared to competitor mainstream products, its price and performance are competitive. Albatron Radeon HD 4770 becomes a new paragon of performance and price.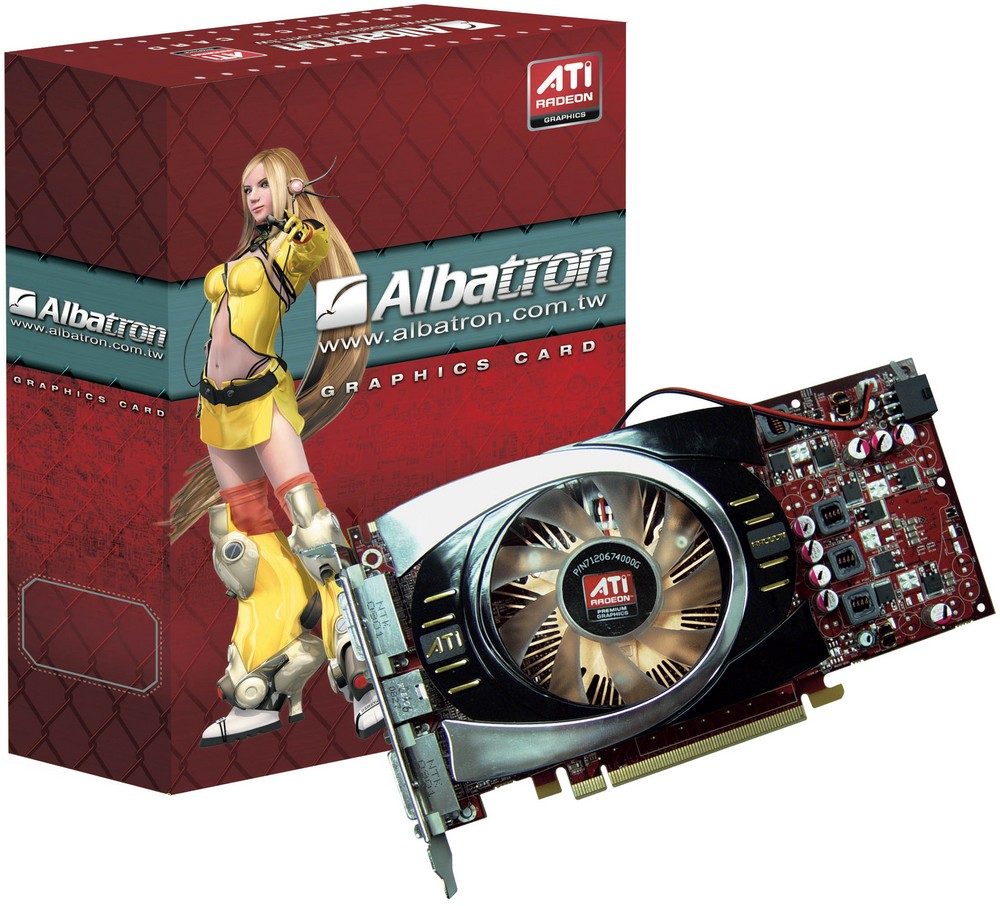 High Power-Efficiency with Outstanding Gaming and Video Performance
Albatron Radeon HD 4770 is equipped with the latest 40 nm ATI Radeon HD 4770 processor and fastest GDDR5 memory, so that it has excellent operating clock to increase overall 3D performance. To avoid waste power while it is idle, Albatron Radeon HD 4770 can automatically low power consumption through dynamic power management technology. Except for power-saving, Albatron Radeon HD 4770 meets in RoHS to decrease the harm toward environment and set up a green model for the industry.
For gaming and video entertainment, Albatron Radeon HD 4770 supports Unified Video Decoder 2, so it can process multiple bulky formats, such as MPEG-2, VC-1, H.264., and free up CPU for other tasks. Supporting dynamic contrast and Blu-ray playback, its resolution goes beyond 1080p to fully express high-definition image. Using integrated HDMI with 7.1 digital surround sound support, users can enjoy the remarkable video feast. Furthermore, hardcore gamers can fluently play DirectX 10.1 game with true-to-life scene.
Best Choice for Price and Performance
Adapted with 640 stream processors,Albatron Radeon HD 4770 combines with advanced GDDR5 memory to boost its intensive graphics power. Its performance goes beyond Radeon HD 4830 and approach to Radeon HD 4850. With an affordable price, Albatron Radeon HD 4770 is rather competitive and threatens to Geforce 9800 series. For game enthusiasts, ATI CrossFireX Technology with dual GPU support offers superior scalability to level up its performance and redefine HD gaming experience.
Features of Albatron Radeon HD 4770:
GDDR5 memory
DirectX 10.1 support
24x custom filter anti-aliasing (CFAA) and high performance anisotropic filtering
Dual mode ATI CrossFireX multi-GPU support for highly scalable performance
PCI Express 2.0 support
Dynamic geometry acceleration
Game physics processing capability
ATI Avivo HD video and display technology
Dynamic power management with ATI PowerPlay technology