(Auszug aus der Pressemitteilung)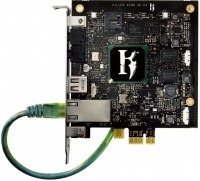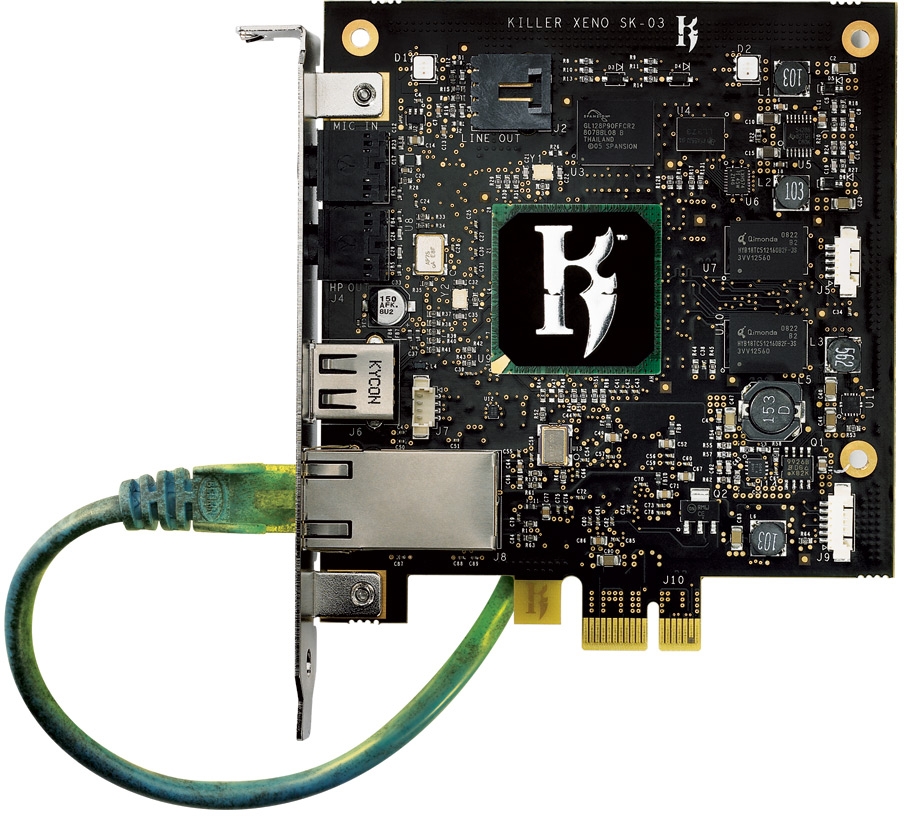 TIBURON, CA-June 16, 2009 – Jon Peddie Research (JPR), the industry's research and consulting firm for graphics and multimedia, today announced its findings following extensive testing of the Bigfoot Networks Killer® Xeno Pro gaming network card. Lab results confirm that the Killer Xeno Pro improves online game performance and intelligently manages network applications.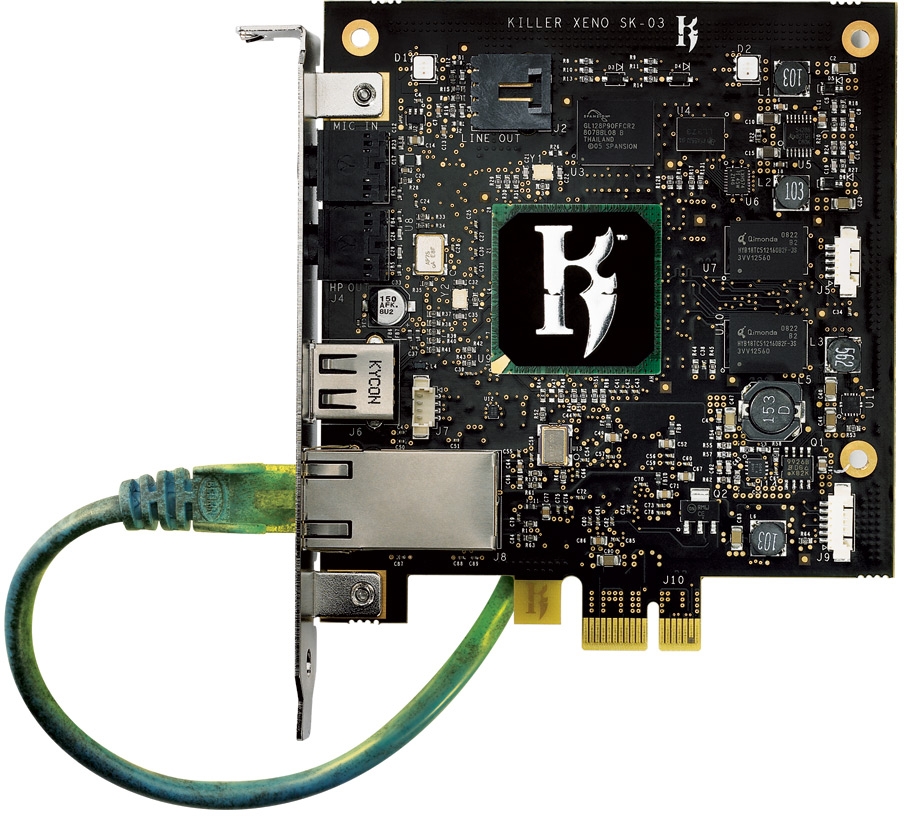 Bigfoot Networks Killer Xeno ProMeasuring latency (via in game ping[1] times) while running several different applications during gameplay showed improvements in online performance as high as 58% (37% average) compared to standard PC networking hardware.
Tests were also run with players running the same game through the same Internet connection, one with a standard system (control) and one with a system configured with the Bigfoot Networks Killer Xeno Pro network gaming card. Here the results varied between 7% and 15% latency improvement depending upon test location. Two labs ran the same tests: one located in Austin, TX (Ed Tittel test labs) and one located in northern California (Jon Peddie Research Mount Tiburon Testing Labs). The games used for the side-by-side testing (done independently in each lab) were Team Fortress 2, Counter Strike Source, and Left 4 Dead.
In addition, Peddie Research measured gaming performance improvement in Frames Per Second (FPS) as reported by the FRAPS measurement tool[2]. Here, improvements were seen as high as 27% with an average of 12% indicating a definite improvement in online gameplay.
Networking's role in online gaming market growth
The performance of graphics boards, GPUs and associated memory has steadily increased year after year. Gamers want more and are willing to experiment to get an edge. Among the changes people have made to improve gameplay are: faster graphics cards, faster processors and even faster mice or water cooling. Gamers may also shut down all possible background operations. In general, though, no matter what changes they make, gamers always want, and in return, demand, more performance from their PCs. The explosive growth of online gaming in this decade represents a significant shift in how gamers play unseen since the introduction of 3D graphics in the 1990s. As more of the gameplay happens online, improvements are needed to meet user expectations and deliver better gaming experiences.
The Bigfoot Networks Killer Xeno Pro network gaming card and included software gives the online gamers that extra edge they have been looking for – improved network performance resulting in lower latency and higher FPS. Most importantly, the product delivers clear performance advantages when faced with heavier network loads driven by intense multiplayer action sequences or even complementary online activities including voice chat, downloads or streaming.