(Auszug aus der Pressemitteilung)
Fremont, California, July 28, 2009 – Active Media Products (AMP), manufacturer of SSDs and WWF series USB drives, today announced immediate availability of a bootable Linux USB (BLU) drive that is compatible with Windows® 7 and benefits WWF. These new penguin BLU drives are preloaded with the full installation of Ubuntu Linux 9.0.4.


BLU drives allow booting into Ubuntu Linux from the USB drive regardless of what operating system is installed on the hard drive. Because the hard drive will still be fully accessible when booting from the BLU drive, it's an excellent disaster recovery solution in the event of problems with the operating system on the primary hard drive, because important data files on the hard drive can be backed up onto the BLU drive or another USB storage device.
This BLU drive is designed in the likeness of an emperor penguin with exacting detail, and is made of non-toxic silicone rubber. This drive is completely free of PVC, lead and mercury. Every purchase of a penguin drive benefits World Wildlife Fund. Under its licensing agreement with WWF AMP develops and sells a series of portable USB flash drives in the likeness of endangered species, which now includes penguin, panda and polar bear drives, and contributes five percent of the retail price of this product line to WWF.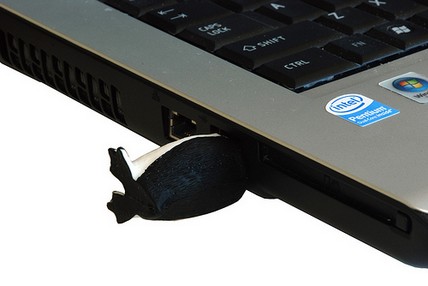 WWF Penguin BLU drives are offered in up to 16GB capacities. Ubuntu is a community developed, Linux-based operating system that is perfect for laptops, desktops and servers. The Ubuntu operating system occupies about 700MB of the drive, so there is still plenty of usable storage space for carrying photos, music and other data.

"These bootable Linux USB drives are handy for users who need flexibility in an O/S, and will be an invaluable tool for disaster recovery and system maintenance." WWF penguin BLU drives are available today through Amazon and AVC Distributor.