(Auszug aus der Pressemitteilung)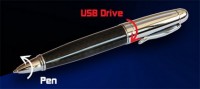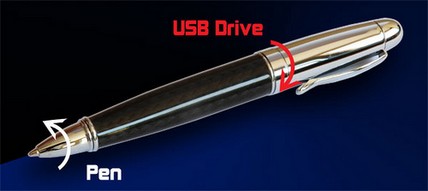 Fremont, California – August 24, 2009 – Active Media Products, manufacturer of SSDs and WWF series USB drives, today announced the new Executive I dual function ball point pen with USB flash drive that features a carbon fiber barrel for strength and style.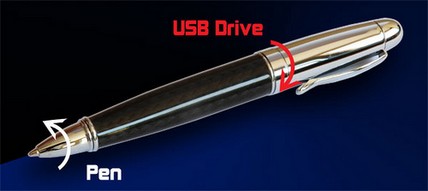 "In the Executive I we fused a high quality writing instrument with a USB storage device. Unlike other multi-function devices, this drive is sleek, elegant and well balanced. It provides two basic functions that most people use every day." commented Jerry Thomson, Active Media Products' vice president of sales.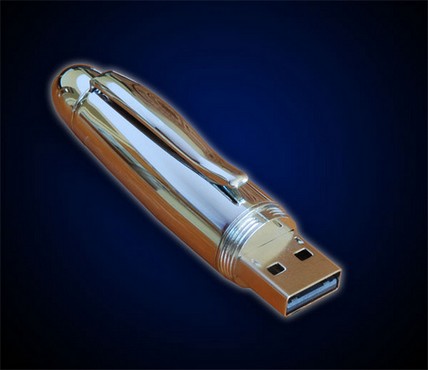 Carbon fiber has the advantages of being stronger than steel and very lightweight. Unlike steel barreled pens, the Executive I doesn't feel heavy or bulky. And the carbon mesh styling gives the pen an unmatched subtle elegance. The 4GB model, part number P4G-EXEC1, is available today on Amazon for under $17.