(Auszug aus der Pressemitteilung)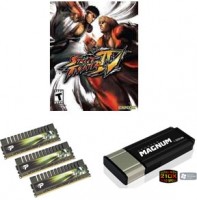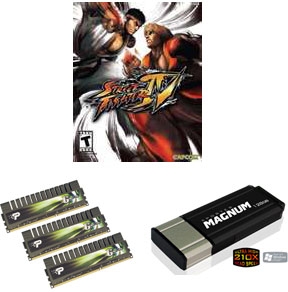 Fremont, California, USA, August 25, 2009 – Patriot Memory®, a global pioneer in high-performance memory, NAND flash and computer technology, today announced an exclusive licensing agreement with Capcom®, granting rights to manufacture and market 'Capcom Action Packs,' Patriot products bundled with the PC software title Street Fighter™ IV.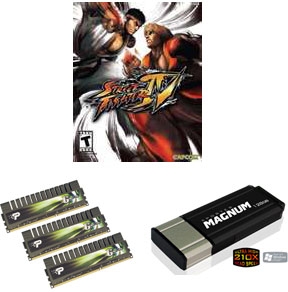 Patriot has set up an innovative campaign that packages Patriot products with a downloadable version of Capcom's Street Fighter IV for the PC. The Street Fighter™ series burst onto the scene in the late 80s and gained worldwide attention with the arcade game Street Fighter™ II. Patriot has packaged Street Fighter IV with several of their top products: 32GB Xporter Boost, their complete Torqx SSD series, and three of their top gaming modules for both DDR2 and DDR3.
"We are truly inspired to partner with an industry leader like Capcom and bundle their amazing PC game, Street Fighter IV, with select Patriot products," says Eric Ackerson, Patriot's Director of Marketing. "I'm a huge fan of the series, going back to playing in arcades and more recently on console and PC. The game play is incredible on the PC and scales well to the hardware of each system. Patriot's partnership with industry leaders such as Capcom, help consumers get a little more out of their purchase. People want value for their purchase and the biggest value that we can offer are packages that offer 'value ad' across multiple items."
"We're thrilled to be able to offer Street Fighter IV PC free with Patriot's high performance memory products," says Christian Svensson, Capcom's Corporate Officer/Vice-President – Strategic Planning & Business Development. "Patriot has been an outstanding partner for Capcom and we look forward to finding more ways for us to work together in the future."