(Auszug aus der Pressemitteilung)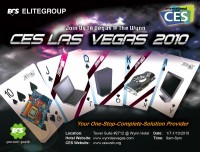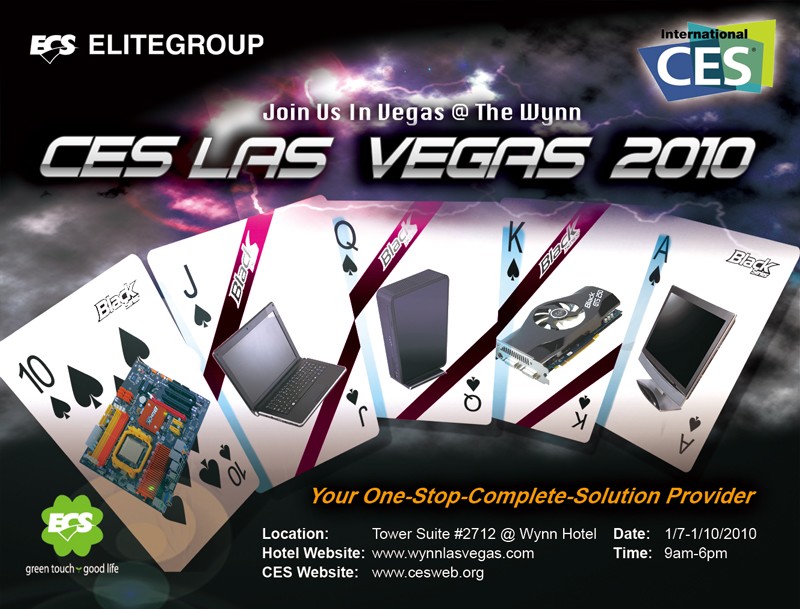 Fremont, USA, Jan. 7th, 2010 – Elitegroup Computer Systems, Inc. (ECS) will service at Wynn Hotel in CES 2010. Leading to Revolution and Efficiency, ECS lines up her complete product lines of motherboard, graphics card, notebook, netbook, small-form-factor desktop system in the showcase.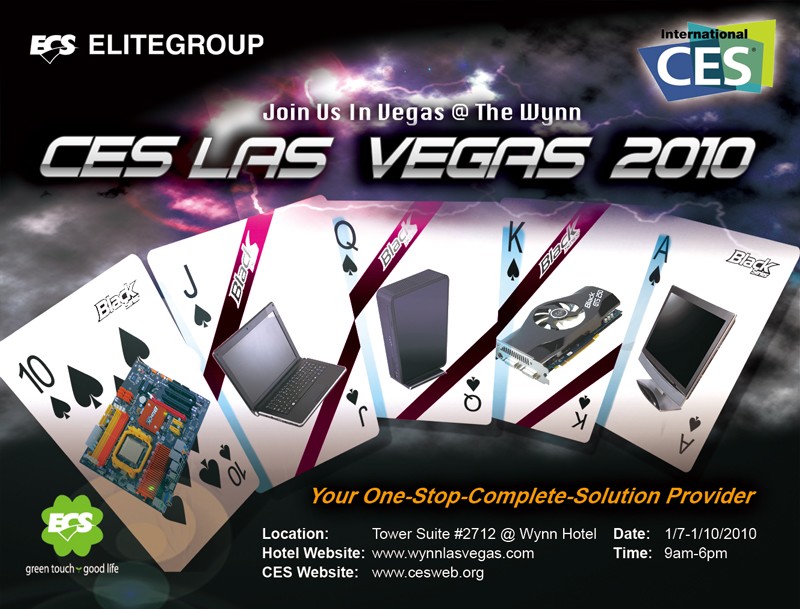 Revolution and Efficiency
ECS Black Series motherboards enable exclusive technologies-eJIFFY, Qooltech III and ECS 15μ Gold Contact which provides users easy internet access, industry leading twin-heatpipe cooling solution, and offers 3 times protection than ordinary motherboards while overclocking. ECS will also exhibit whole series of latest Intel® Core™ i5 and Core™ i3 platforms and AMD latest 8 series, including H55H-M, H55H-CM, H55H-M2, H55H-I, H57H-M, A890GXM-A, IC890GXM-A, A880GM-A, and etc. In addition, ECS will showcase add-on cards to provide more solution of multi-devices capability, such as USB 3.0 card and SATA card.
Green touch, good life
ECS has devoted on protecting earth and enriching life as main goal; and implementing Green concept to accomplish "Non-toxic" quality control. ECS implements Green PCB, low power consumption, space saving and carbon reduction through whole series of notebook, netbook, all-in-one & small-form-factor system at CES show.