(Auszug aus der Pressemitteilung)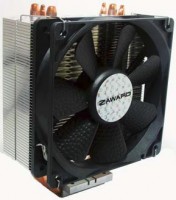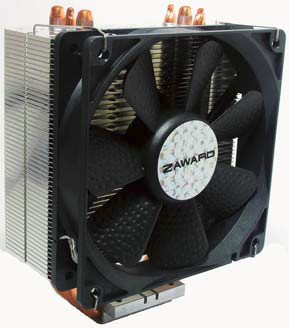 Zaward just announced its new CPU cooler – Vapor 120, which combines innovative technology to generate superior thermal performance. The Vapor 120 is the science of ultimate cooling efficiency with breathable heatsink, golf fan, tool free mounting kit..etc.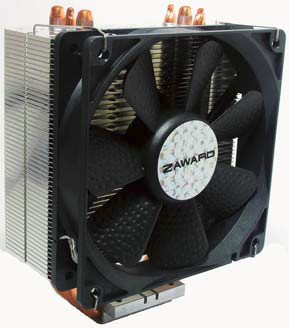 Vapor 120
We named Vapor 120 since the breathing effect which acts like the vaporization process where hot air rise and get cool again. Besides, Vapor 120 can compatible with Intel LGA775, LGA1156, LGA1366, AMD K8, AM2, AM2+ and AM3.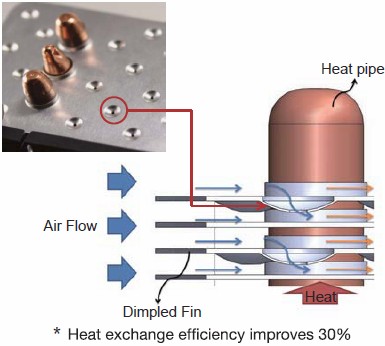 Patented dimpled aluminium fin with breathing effect
By aerodynamic technology, Vapor 120 generates more air flow through the stomas of the heatsinks and improves 30% of heat exchange efficiency.
Patented golf fan with PWM function for speed adjustment
Golf dimple blade reduces 15% noise. The dimples on the blade can reduce air resistance and provide lift force when the impeller is rotating.
Tool free patented mounting kit with dual direction option for AMD sockets
Simple mounting kits which is easier for installation
Dual fan installation option