(Auszug aus der Pressemitteilung)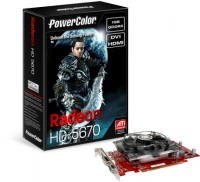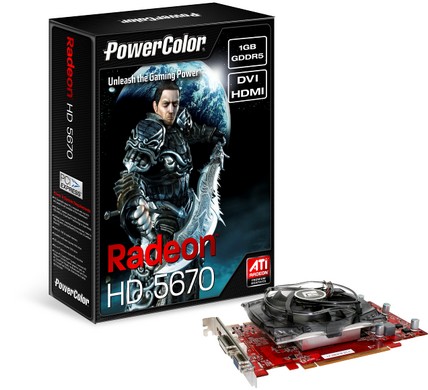 Taipei, Taiwan –January 14, 2010 – TUL Corporation, a leading manufacturer of AMD graphics cards, today announced the latest in DirectX® 11 mainstream graphics: the PowerColor HD5670. The PowerColor HD5670 features low power consumption, supports the latest DirectX 11® technology and enables immersive HD gaming without an external power connection.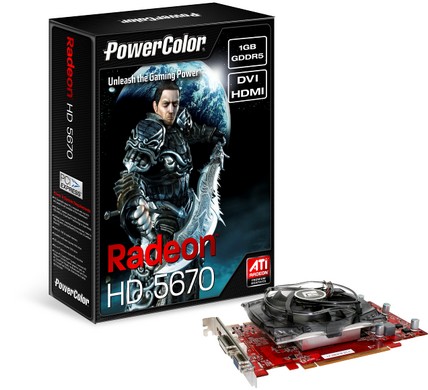 PowerColor's HD5670 clocks at 775MHz core speed and 1000MHz of memory speed. The card is equipped with GDDR5 memory; delivering more speed and higher bandwidth up to 4.0Gbps. Award winning cooling provider, Arctic Cooling, aims to provide superior cooling performance to all gamers. The 92mm cooling fan increases air flow at a lower fan speed to reduce the noise efficiently and is optimized for air flow to dissipate the heat from the PWM and memory. All this adds up to the ultimate gaming performance in a low-noise and cool operating environment.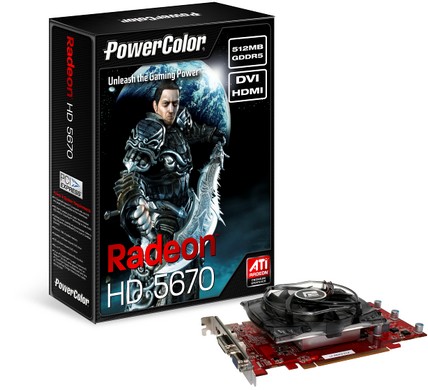 * Specifications subject to change without notice.