(Auszug aus der Pressemitteilung)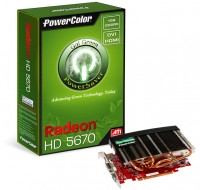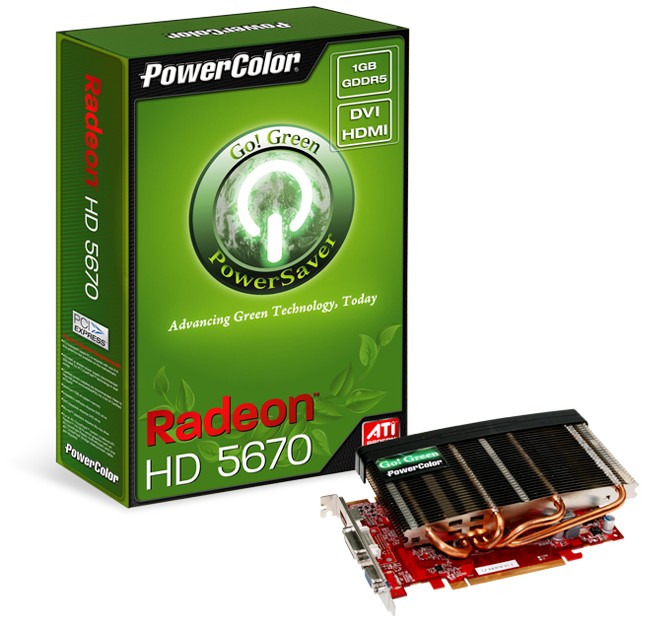 Taipei, Taiwan –March 24, 2010 – TUL Corporation, a leading manufacturer of AMD graphics cards, announces new mainstream products added to the Go! Green series: the PowerColor Go! Green HD5670 and Go! Green HD5570. Both new graphics cards take advantage of the Go! Green series features inclyding stealth like silence and low power consumption. The cards feature no external power connectors, enabling a power efficient and silent gaming and entertainment solution.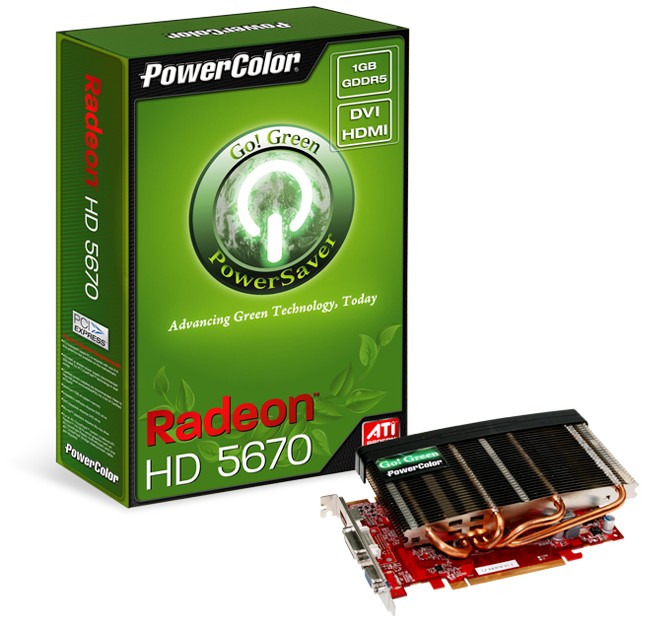 Both the Go! Green HD5670 and Go! Green HD5570 features an ultra-efficient passive cooling solution dissipating excessive heat with minimal noise. With extremely thin cooling fins that fully cover the GPU and memory, it can reduce the temperature efficiently through the added copper heat pipes.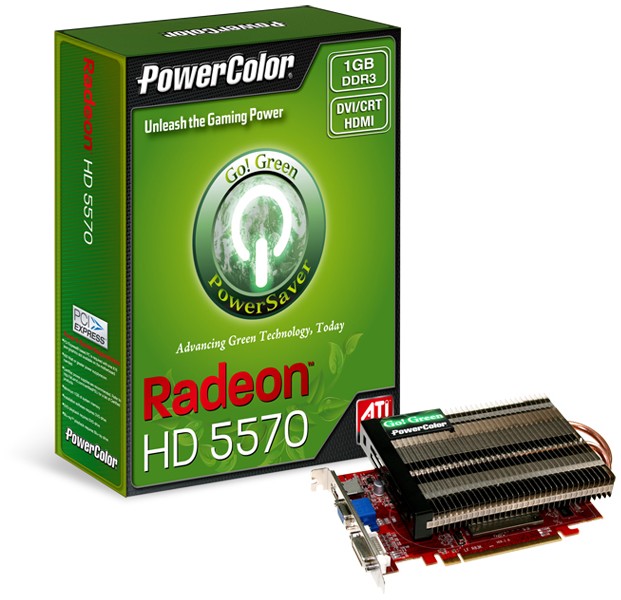 "By adding these products, the Go! Green series now has a complete product lineup of the 5000 series. The HD5750 to HD5450 expand the Go! Green offers of environmental friendly products which can fulfill each segment's consumers' demands," says Ted Chen, TUL CEO. "People who are looking to lower power consumption and a passive cooling solution should look at the Go! Green series as their solution."