(Auszug aus der Pressemitteilung)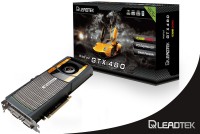 Taipei, Taiwan, March 29th, 2010 – Leadtek Research Inc., known globally for its extreme visual graphics technology development, is pleased to announce the launch of the latest WinFast® GTX 480/470 graphics series. This newcomer to the world of gaming performance offers you with the maximum resolution and quality settings. Based on NVIDIA® GeForce® GTX 400 GPU, the world's fastest gaming GPU, WinFast® GTX 480/470 graphics series fully supports and exploits the features of Microsoft Windows 7, GPU-accelerated tessellation of DirectX®11 and DirectCompute 5.0, the latest graphics computing application programming interface (API).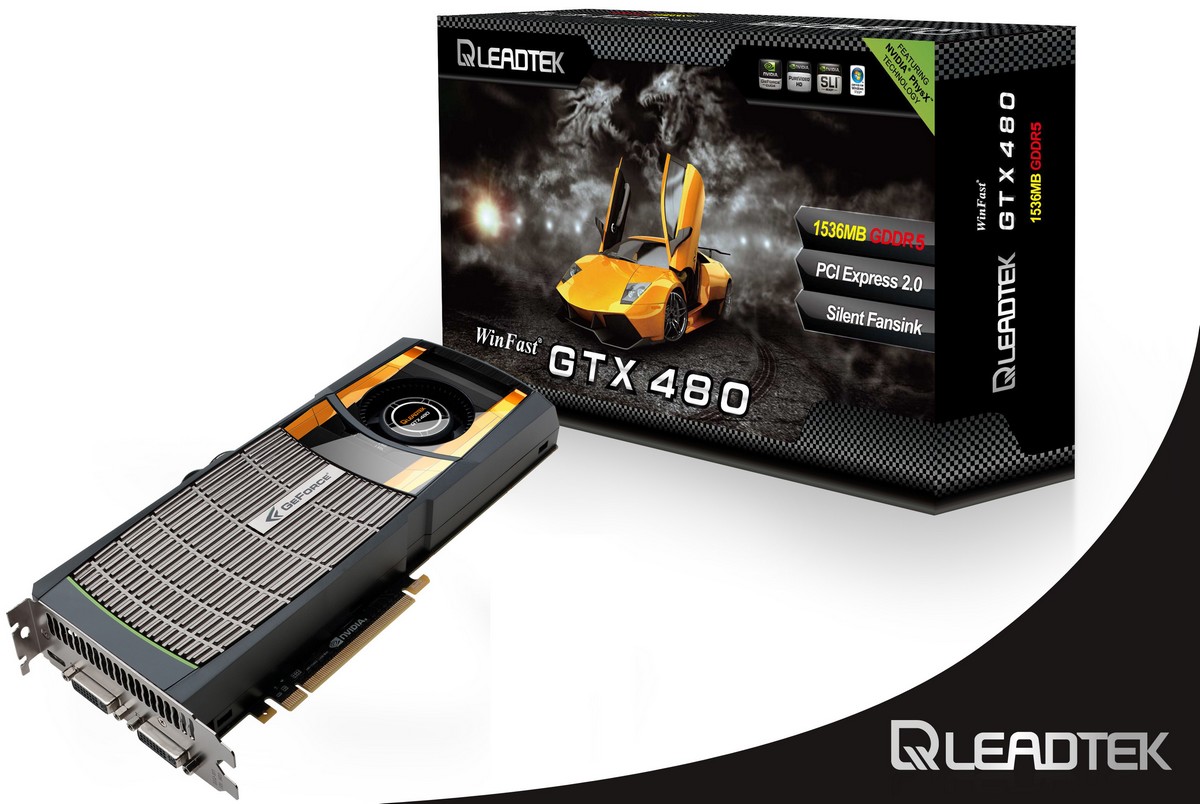 New CUDA GPGPU architecture accelerates images, processing effects such as motion blur, depth of field, transparency and soft shadows for truly cinematic visuals. With 480 cores, the WinFast® GTX 480 graphics card features a turbo-high core clock speed of up to 700MHz and its processor clock reaches 1401MHz. A new-generation, high-performance 1536MB GDDR5 memory satisfies the graphics needs of the most demanding gamer. WinFast® GTX 470 graphics card is equipped with 448 cores, features a core clock rate of 607MHz. Gamers are ensured to enjoy a flowing video quality in the latest gaming environment with GPUs that consume less power, especially in large-scale textures processing.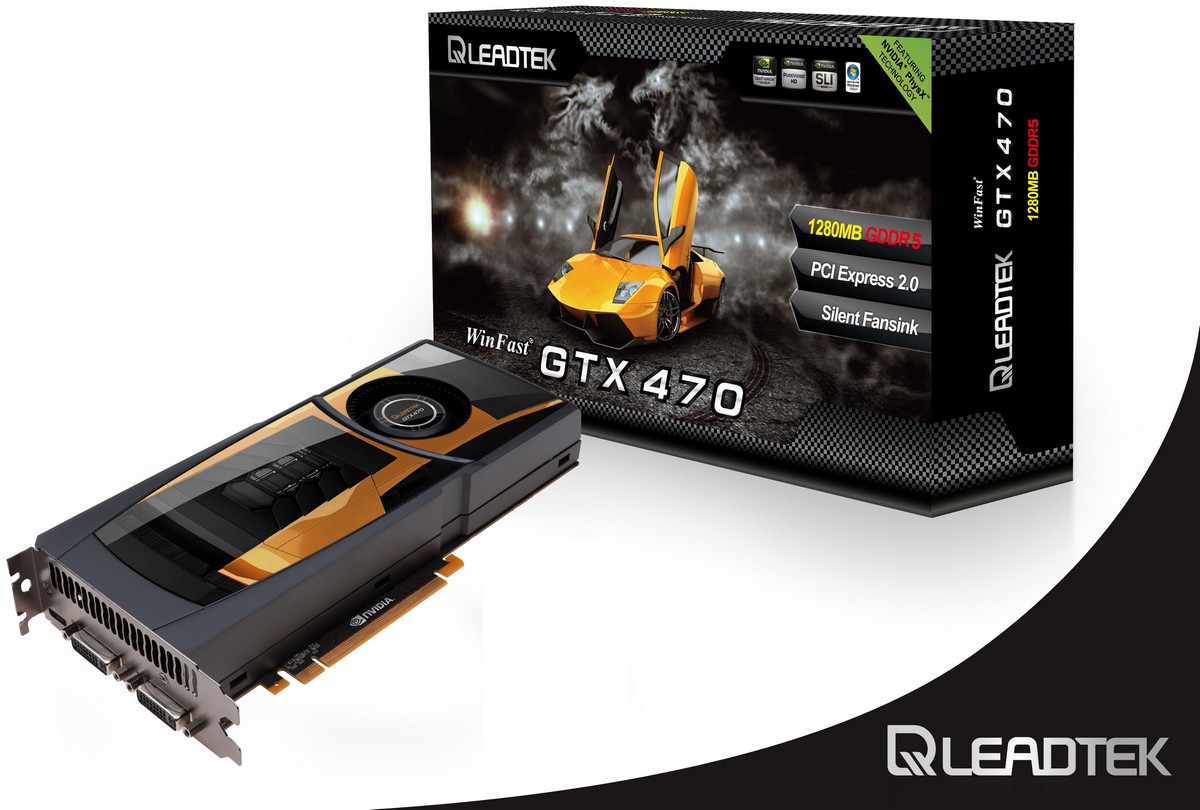 The WinFast® GTX 480/470 graphics card is not only provide a world-class gaming experience, but it also features new high-speed 32x anti-aliasing, which smoothes the edges for top-notch visual quality. From jaw-dropping PhysX ® technology and stereoscopic 3D Vision Surround technology to lightning fast gaming effects processing, all accelerated by the GPU, the WinFast® GTX 480/470 graphics card does it all with mind-blowing performance. Supporting NVIDIA® CUDA™ technology, the WinFast® GTX 480/470 series is empowered to accelerate many high-performance applications or transcoding of video to a personal video player and deliver more dynamic and ultra-realistic performance.
With the full support of the latest Microsoft® DirectX® 11, OpenGL 3.2 and Shader Model 5.0, the WinFast® GTX 480/470 series is also able to deliver realistic and high quality gaming effects that assure users premium performance in 3D graphics. Moreover, with the native HDMI connector and the 7.1 LPCM audio through PCI-Express interface, gamers enjoy high definition audio experience with no extra SPDIF cable needed.