(Auszug aus der Pressemitteilung)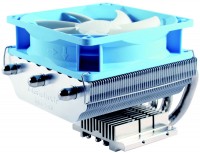 April 28th 2010 – GlacialTech a world class provider of cost effective cooling components and chassis is going to launched the latest IGLOO 5760 Multiple Platforms CPU cooler. The unique design for the enthusiast incorporates a specially aligned copper heat pipe combination of three pipes that disperse the heat from the CPU directly into the heat sink fins. From there, the Silent bullet axial fan quietly and efficiently brings the temperature down. The fan is a unique concept that not only cools down the radiator, but the added blow down effect also cools down the heat sink directly above the CPU.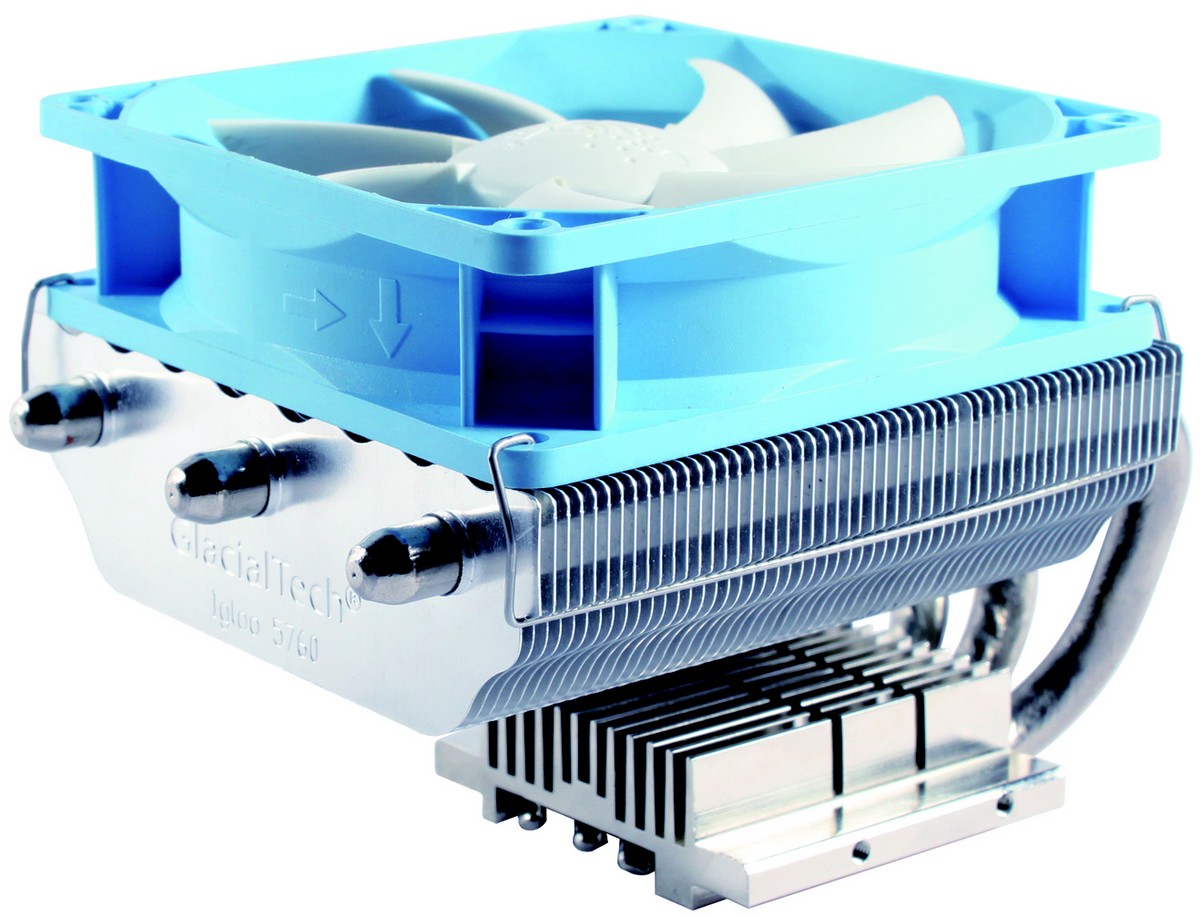 The PWM version has a dual adjustable speed fan setup which brings the temperature down according to the needs. The entire heat sink keeps a relatively low profile and weighs nominal, making more safe and light.
IGLOO 5760 Series Airflow explained:
Heat is drawn up from the CPU into the CPU heat sink. The copper heat pipes draw the heat further into the aluminum radiator fins. Cool air is propelled into the aluminum fins from the top fan, extracting the heat from the metal as it goes through.
As a total thermal solution provider, GlacialTech is committed to bringing increased value to customers in a quiet working environment. The IGLOO 5760 Multiple Platforms CPU Cooler is the next step in the evolution to an ultimate light weight, low cost CPU cooler for the system and gives more efficiency than competing products enthusiast PC platform.
In addition the IGLOO 5760 Multiple Platforms CPU cooler supports either AMD or Intel processors; allowing you plenty of versatility in this world of forever changing technologies.