(Auszug aus der Pressemitteilung)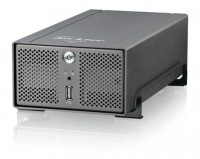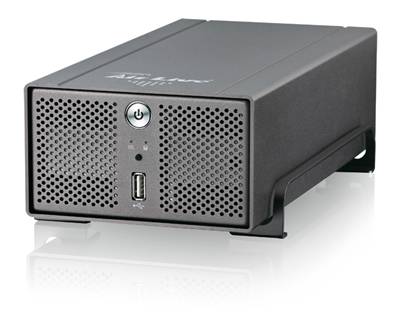 AirLive, one of the most advanced worldwide brands for networking and communication equipment has just released AirLive NVR4 – Network Video Recorder. AirLive NVR4 is an IP based recording device and its main role is recording live video streams and remote access to the IP Camera stored files over the internet. It saves a lot of time and let users to monitor their properties. AirLive NVR4 model is suitable mainly for the home, retailer store and small office application. There is no need to have another PC to monitor the IP Camera network. It allows to connect up to 4 IP-based cameras for high quality, real-time video viewing, racording and palyback. AirLive NVR4 supports two high-speed SATA II hard drivers and raises its capacity up to 2TB. The H.264 video compression format allows user to keep video clips for more than 200hours (4Mb bitrates per channel). " One of the advantages of AirLive NVR4 is simplicity, it is easy to access, manage and watch, therefore it is suitable for all users, even the beginners. AirLive likes to educate people in networking knowledge, so we continue our mission in this product."said Beesha Lin, Sales and Marketing Director.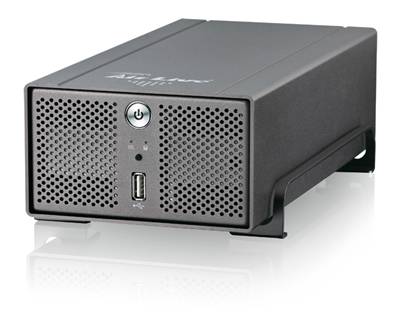 AirLive NVR4 supports almost all AirCam IP cameras, the most stable and cost-efficient IP cameras on the market. It also supports PTZ control, motion detection recording, email allerts and other functions, you can also browse it with your smartphone, so you can watch it on the go anywhere thanks to the 3G, 3,5G or 4G mobile networks.
Last but not least, this device supports Google Map system, so you can upload your floor plan to the AirLive NVR4. User can use the camera icons for denoting of the IP cameras and in case of the event, a live view window will popup right beside the camera icon allerting user that something is happening. This function allows user quickly make a response to the intruder or accident. With all these functions NVR4 is designed innovatively to provide the users with professional surveilance system but for reasonable costs.