(Auszug aus der Pressemitteilung)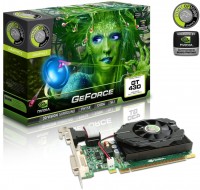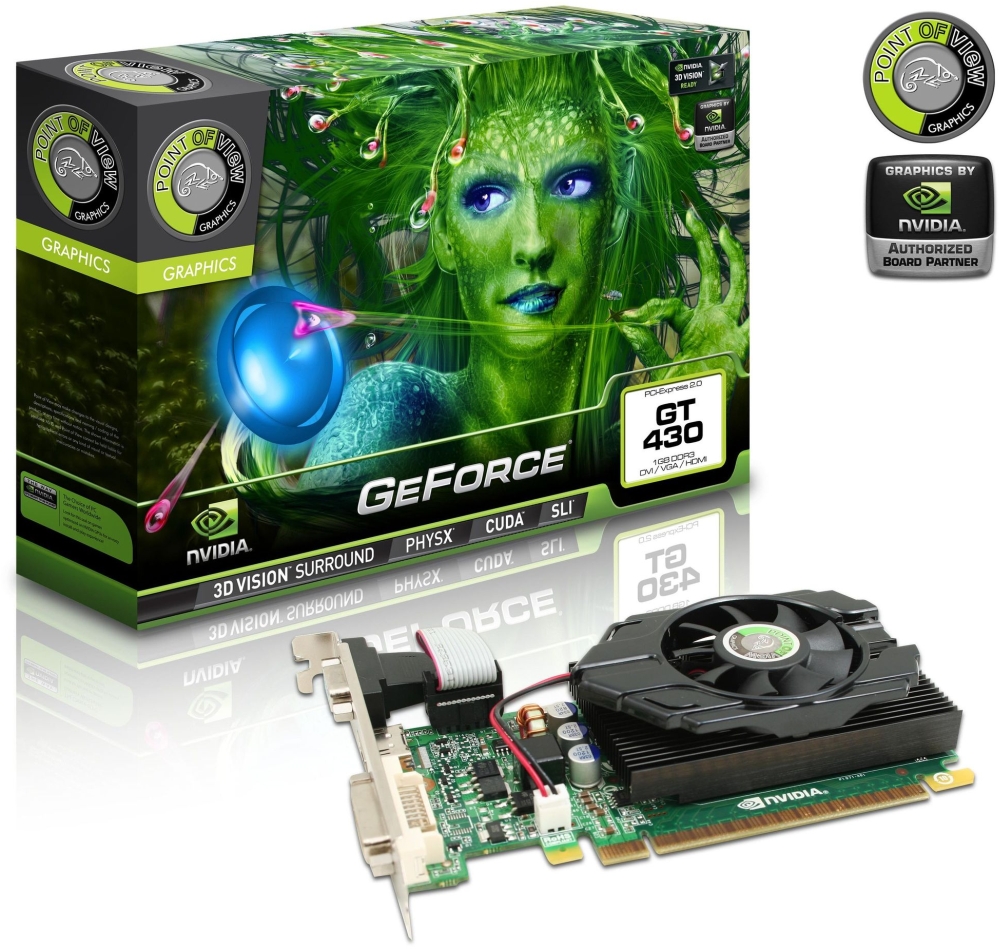 Eindhoven / Miami / Rio de Janeiro/ Taipei / Madrid / Munich – October 11th, 2010 – Point of View – leading European manufacturer of NVIDIA based 3D graphics cards and desktop-, mobile- and touch screen computer systems – announces today the newest GeForce 400 graphics card; the POV GeForce GT430.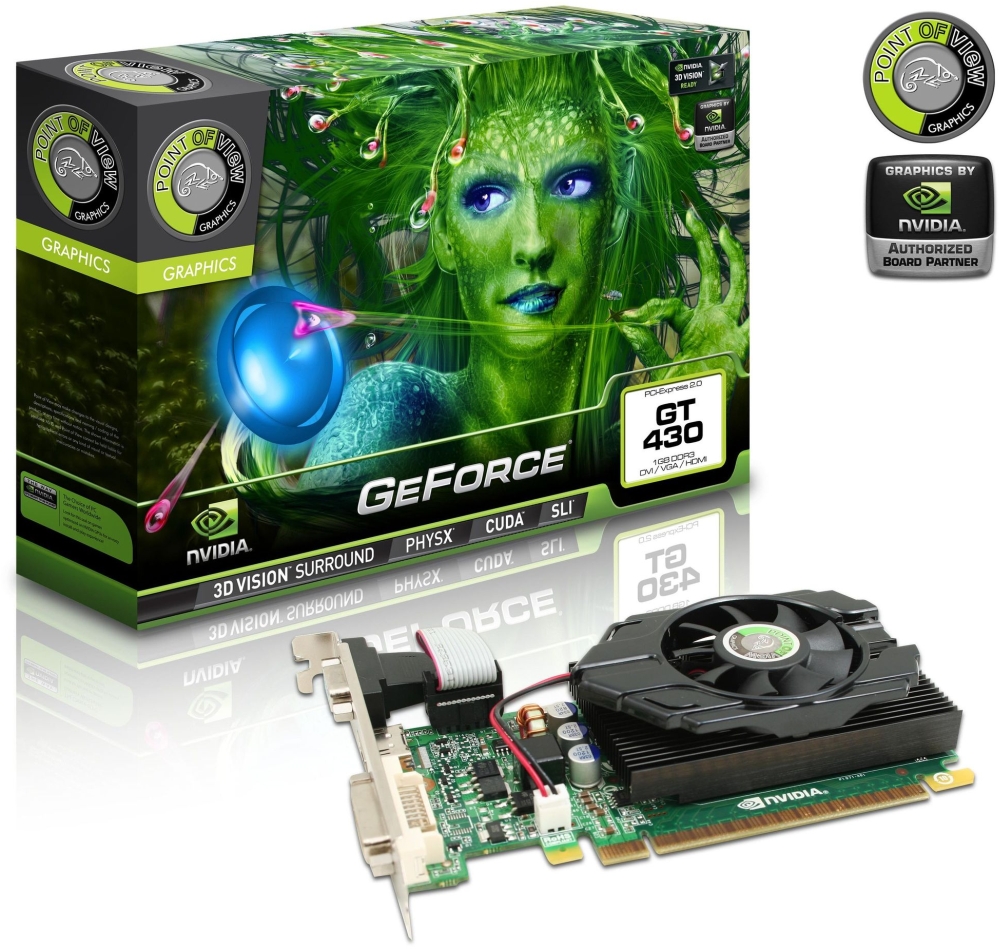 With a nice price tag and the latest features such as DirectX 11 and Shader model 5.0 the GeForce GT430 can be considered the ideal upgrade card for multimedia, family or workstation PC's. This mainstream graphics card has enough 3D processing power to run the latest generation of games on a moderate detail level while offering hardware acceleration on a wide range of software.
The power of the new 'FERMI' graphics card can be found in the unified shader architecture. The main graphics processing unit (GPU) is divided in no less then 96 shader cores (where a CPU has 2 or 4 cores). Each of them can be assigned a separate job creating a huge parallel grid for massive processing power. Innovating NVIDIA technologies such as PureVideo HD or CUDA will distribute the workload over the shader cores resulting in a massive speed boost!
However, the effect of hardware acceleration can be found on a lot of things. Also an increase in (3D) desktop responsiveness is noticed immediately as well as the smooth playback of online and offline video (standard and 3D BluRay, DVD, Youtube with Flash 10.1 and more).
The triple graphics output (DVI/HDMI/VGA) offers the user maximum flexibility in display devices. Two devices can be connected on the same time. Ideal if you want to create your own home cinema setup with a projector or LCD TV.
The cards' technical specifications are defined as following:
GPU Type : GF430 'FERMI' GPU (40 nm)
GPU core clock : 700 MHz
Memory : 1024 MB DDR3 @ 1800 MHz
Shader processors : 96 @ 1400 Mhz
Graphics output : Dual link DVI, HDMI, VGA
Last but not least: the board of the GT430 is actually low-profile so the card can be used in an ultra small media center or desktop system (low profile bracket is required).
Enable the power of hardware acceleration on your PC with the GeForce GT430!
The Point of View GeForce GT 430 will available from today so contact your Point of View retailer for exact pricing and availability.