(Auszug aus der Pressemitteilung)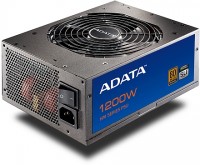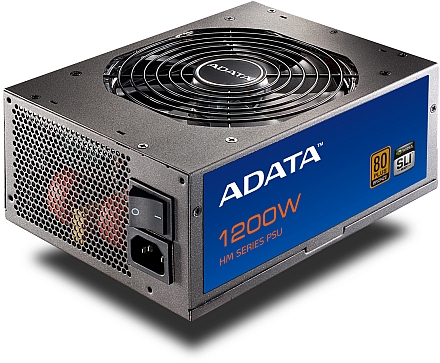 Taipei, Taiwan — October 26th, 2010 – ADATA Technology Co., Ltd., a worldwide leader in high performance memory and flash products, has announced the launch of the HM Series power supply for personal computers. The HM Series has a PF (Power Factor) of 0.9 up and energy efficiency up to 82%, and is designed for the gamer, high-performance, and overclocker markets.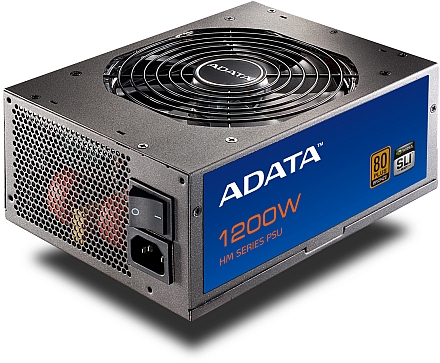 Available in a range of wattages (550, 650, 750, 850 and 1,200 watts), the HM Series delivers reliability and protection for all types of hardware configurations. In particular, the units are equipped with an intelligent dual ball bearing LED fan with a tri-color output power display. The power consumption status is indicated by the color of the display (green for low load; blue for normal load; red for full load). The HM Series is constructed with all Japan-made capacitors for voltage regulation, filtering, and buffering functions, resulting in long-term power output stability, with MTBF (Mean time between failures) of over 100,000 hours. The high ratio of output to input power has earned the HM Series the 80 Plus Bronze certification for energy efficiency.
The HM Series power supplies feature a smart modularized cable management system that allows adjustment of cables according to the number of devices in use, reducing cable clutter and improving internal airflow and heat dissipation. To meet the high demands of the gaming community, the HM Series is NVIDIA® SLI®-ready certified, and complies with ATX 12V v2.2 and v2.3 and EPS 12V v2.92.
Features and specifications of HM Series 1200W PSU

Intelligent LED fan (Dual ball-bearing fan) with 3 color to display output power (green for low load; blue for normal load; red for full load)
80 Plus Bronze – Ensure 82% power efficiency
NVIDIA® SLI®-ready certified
Modularized cable management – Reduce unused cable clutter and improve internal airflow
True continuous power – Perform sustained power output
Support ATX 12V v2.2, v2.3,v2.92 standard
Support up to 4 VGA card
PCI-E 8pin x 6, PCI-E 6pin x 4
Dual rail +12V
MTBF – 100K hrs (minimum)
100% Japanese capacitors
Three-year limited warranty
Features and specifications of HM Series 550W/650W/750W/850W PSU

Intelligent LED fan (Dual ball-bearing fan) with 3 color to display output power (green for low load; blue for normal load; red for full load)
80 Plus Bronze – Ensure 82% power efficiency
NVIDIA® SLI®-ready certified
Modularized cable management – Reduce unused cable clutter and improve internal airflow
True continuous power – Perform sustained power output
Support ATX 12V v2.2, v2.3,v2.92 standard
Single rail +12V
MTBF – 100K hrs (minimum)
100% Japanese capacitors
Three-year limited warranty