(Auszug aus der Pressemitteilung)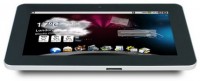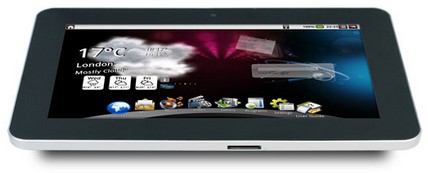 Eindhoven / Miami / Rio de Janeiro/ Taipei / Madrid / Munich – October 26th, 2010 – Point of View – leading European manufacturer of NVIDIA based 3D graphics cards and desktop-, mobile- and touch screen computer systems – announces today two new Mobii internet tablets based on Google Android.
The popularity of Google Android based devices is off the charts. An ultimate user customizability and wide availability of free downloadable software have skyrocketed Android into the number one position of Mobile operating systems.
Through Point of View's excellent hardware and Google Android's software diversity the new Mobii internet tablets are the perfect tool for quick and easy everyday tasks. Check your email, read the news or even watch movies while sitting on the couch. No mouse, no keyboard, no wires!
The key factor for a good internet tablet is the responsiveness of the software and hardware. Optimizing the reaction speed and desktop responsiveness were the primary objectives in the development.
Two different tablets
Two different versions will be available; a 7" tablet based on Android 2.1 and a ground breaking 10.1" tablet with NVIDIA Tegra chipset based on Android 2.2:
Mobii 10.1" Tegra Tablet
Point of View really jumps the curve with the 10.1" Mobii tablet by implementing NVIDIA's Tegra technology. This really boosts the graphics performance of the implemented dual core 1 GHz Cortex A9 ARM CPU. The NVIDIA Mobile GPU enables true multimedia features which have been inaccessible in the past. Also the other hardware has been maxed out to ensure the best user experience.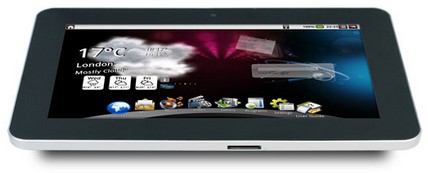 The 10.2" Mobii tablet has strong features such as a capacitive multi touch screen, hardware accelerated 3D / video and Adobe Flash support. Streaming, data transfer or web access is done through the integrated WiFi b/g network adapter or the optional 3G adapter. Another neat feature is that the USB 2.0 port functions as a host so you can just plug in a USB pen drive to load data.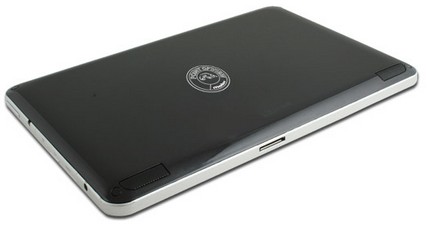 Specifications
Operating system : Google Android 2.2
CPU : Cortex A9 with Tegra 250 chip
Display : 10.1" 1024 x 600 LCD
Touch panel : Capacitive multi touch screen
System memory : 512 MB
NAND Flash memory : 512 MB
Memory card reader : Micro SD up to 32 GB
Multimedia : integrated microphone, HDMI output
Battery : 3300 mAh
Mobii 7" Tablet
Point of View also releases a smaller version without the Tegra chip. The 7" Mobii Tablet announced today has fast; well balanced hardware and is pre-installed with a Google's Android 2.1 operating system.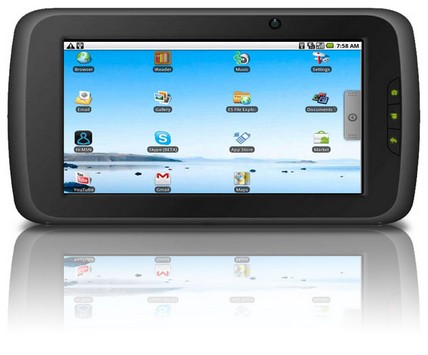 Specifications

Operating system : Google Android 2.1

CPU : ARM 9 Rockchip 2808 600 Mhz

Display : 7" 800 x 480 LCD

Touch panel : Advanced resistive touch screen

System memory : 256 MB

NAND Flash memory : 4/8/16 GB

Memory card reader : Micro SD up to 32 GB

Multimedia : integrated webcam & microphone

Extra : Integrated display stand

Battery : 1500 mAh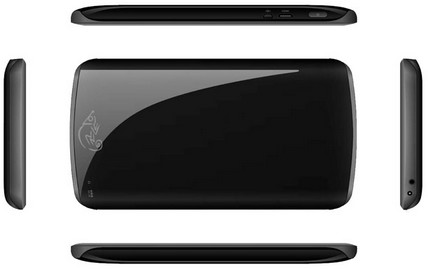 Both Point of View Mobii tablets will be available around November so contact your Point of View retailer for exact pricing and availability.
Availability in Mass markets
Point of View products are available in numerous mainstream mass market electronics stores such as Media Market, Saturn, Dixons & Carrefour.