(Auszug aus der Pressemitteilung)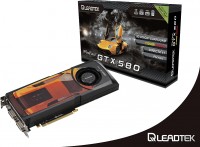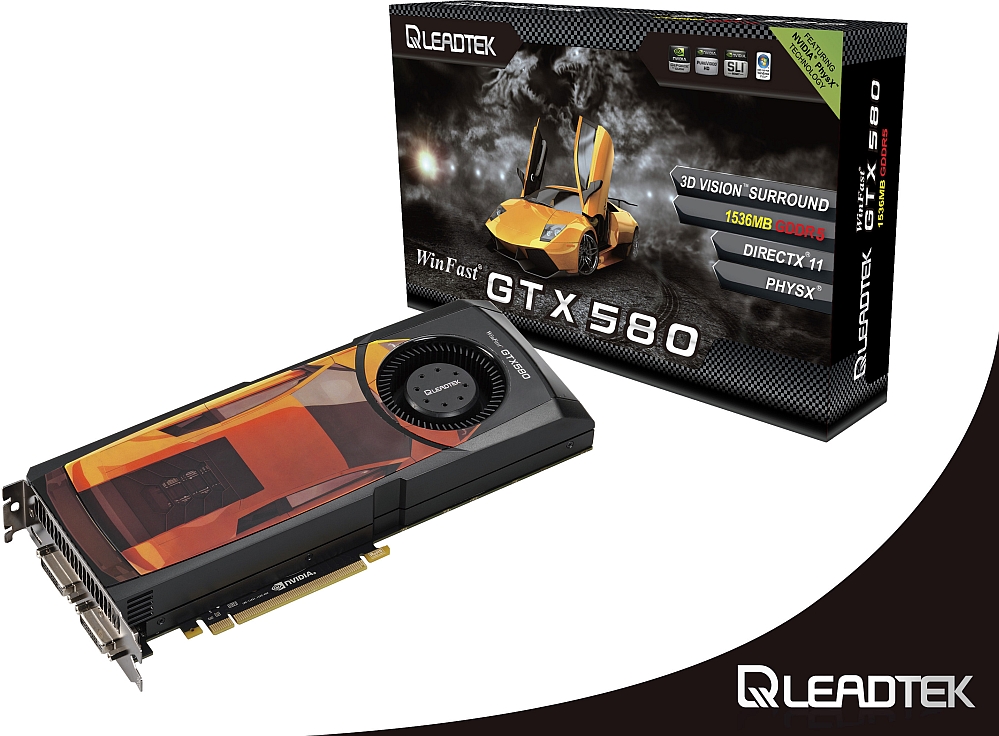 Taipei, Taiwan, November 9th, 2010 – Leadtek Research Inc., known globally for its extreme visual graphics technology development, today announced the new-generation WinFast® GTX 580 graphics card. This newcomer's fastest DX11 GPU is designed for performance per watt and lower noise, offering you the maximum resolution and quality settings. The upcoming flagship card that will be based on the GF110 GPU features an ultra-high core clock speed of up to 772MHz and its processor clock ends up at 1544MHz. With 512 cores and 1536MB of GDDR5 memory, paired up with a 384-bit interface, it satisfies the graphics needs of the most demanding gamers. WinFast® GTX 580 especially emphasizes lower power consumption and noise while the GPU is executing data computing. According to these benchmarks, the WinFast® GTX 580 is 10% to 15% faster than the GTX 480. For the acoustics comparison, it is quieter than GTX 285, at only 47 dBA.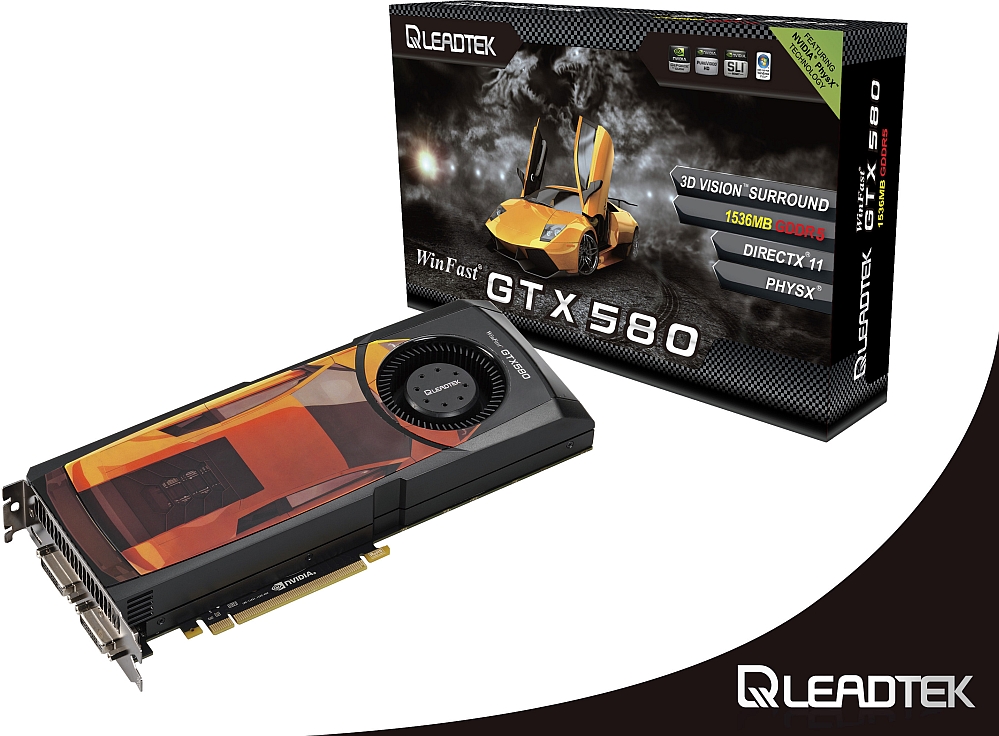 WinFast® GTX 580 fully supports and exploits the features of Microsoft Windows 7, GPU-accelerated tessellation of DirectX®11 and DirectCompute 5.0, the latest graphics computing application programming interface (API). Heavy tessellated benchmarks, such as HAWX 2 and StoneGiant, can prove to be even more than twice as fast as on the competitor, confirming yet again the fact that NVDIA's tessellation engine is significantly more powerful than that of other GPUs.
From jaw-dropping PhysX ® technology and 3D Vision Ready technology to lightning fast gaming effects processing, all accelerated by the GPU, the WinFast® GTX 580 graphics card does it all with mind-blowing performance. Supporting NVIDIA® CUDA™ technology, the WinFast® GTX 580 is empowered to accelerate many high-performance applications or transcoding of video to a personal video player and deliver more dynamic and ultra-realistic performance.
With the full support of the latest Microsoft® DirectX® 11, OpenGL 4.0 and Shader Model 5.0, the WinFast® GTX 580 is also able to deliver realistic and high-quality gaming effects that assure users' premium performance in 3D graphics. There are two DVI-I connections as well as a mini-HDMI connection, as well as the new adaptive fan control of cooler systems. Moreover, with the native HDMI connector and the 7.1 LPCM audio through PCI-Express interface, gamers enjoy high definition audio experience with no extra SPDIF cable needed.