(Auszug aus der Pressemitteilung)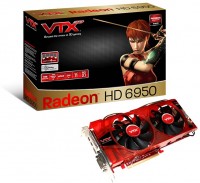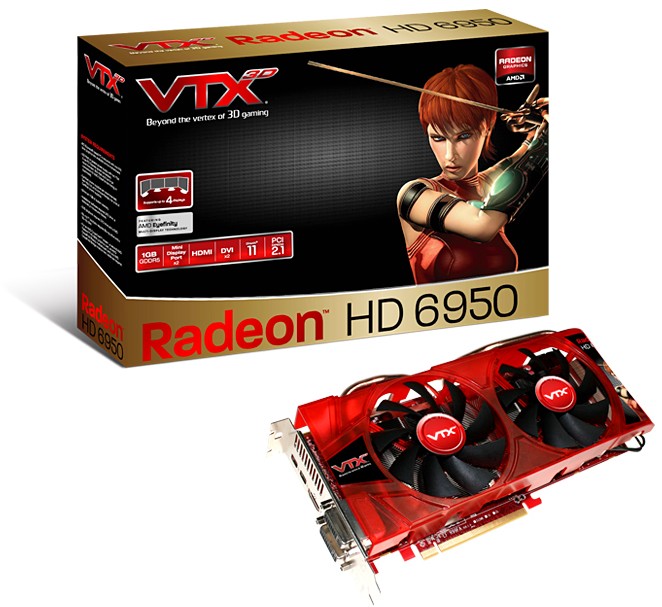 Taipei, Taiwan –FEBRUARY 9th, 2011 – VERTEX3D, a new brand of AMD graphics card, today announces the best price-performance solution: the VTX3D HD6950 1GB solution. With all the key features, VTX3D customized design the HD6950, with ultra-large dual-fan cooling solution and 3 heat pipes, it can lower the temperature efficiently in a silent working environment, delivering a better user experience.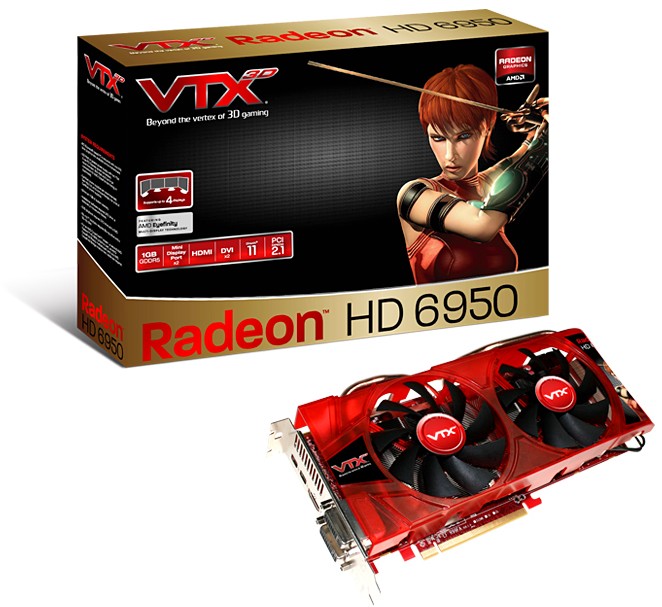 The VTX3D HD6950 1GB clocks at 800MHz core speed and 1250MHz memory speed, easily unleashed the gaming performance; it's also equipped with 1GB onboard memory, easily tackled all the latest HD game titles and deliver the outstanding experience like never before.
The VTX3D HD6950 1GB Solution supports AMD Eyefinity Technology, easily taking supreme control of the action on up to 4 displays and enabling expandable view to deliver the lifelike gaming experience and enhance the productivity. Also, with the support of new and advanced DirectX® 11 technology, the VTX3D HD6950 1GB Solution allows the uncompromising graphics and blistering performance for the ultimate HD gaming experience.