(Auszug aus der Pressemitteilung)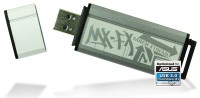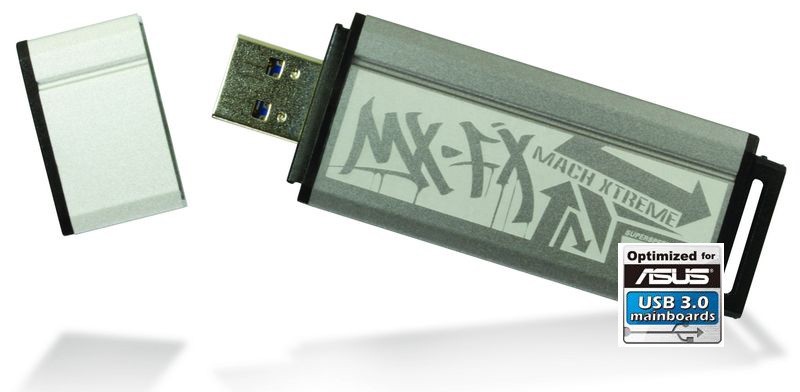 Taipei, Taiwan—February 23, 2011 – Mach Xtreme Technology Inc., a worldwide leader in top performance, high reliability and user-friendly designed PC components, announces that MX-FX Series gets "Optimized For ASUS USB 3.0 Mainboards" certication and adds 128GB model to expanding FX™ USB3.0 ash drives series today.
MX has announced its successful certication of MX-FX USB 3.0 series ash drives, conrming close
cooperation with ASUS. Only devices rigorously tested with ASUS USB3.0 motherboards feature a
prominent logo. Customers can recognize this logo and purchase ASUS certied USB3 devices with
peace of mind. The extensive compatibility testing ensures complete compatibility with ASUS
mainboards, oering consumers full USB 3.0 usability.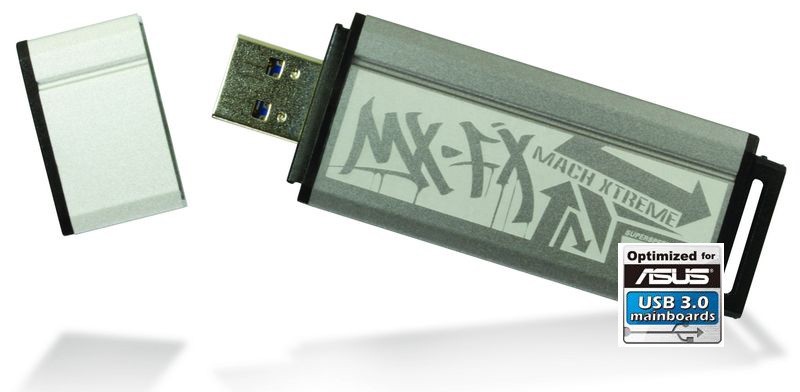 Besides, Mach Xtreme Technology adds 128GB model to expanding FX series. The MX-FX 128GB
ash drive delivers best-in-class read and write speeds clocking in at up to 130MB/s read and
90MB/s write along with its ultra compact size (78mm x 27mm 9.3mm). Mach Xtreme FX ash drives
come also in 16GB, 32GB and 64GB avors.
All this combined with 3-Years warranty and consumer friendly pricing nominates MX-Technology
FX™ Series USB 3.0 ash drive as the #1 choice.
128GB FX™ Series USB 3.0 Flash Drive at A Glance:
USB 3.0 Interface
Max. Read Performance up to 130MB/s
Max. Write Performance up to 90MB/s
Bus Power: 900mA (no external power cable needed)
Power Consumption: Idle 1.0W / Active up to 4.0W
Shock and vibrations resistant
Compact and easy to carry: 78mm x 27mm x 9.3mm
Lightweight: 39g
Certification: ROHS, CE, FCC
Capacity: 128GB (MXUB3MFX-128G)
Warranty: 3-Years