(Auszug aus der Pressemitteilung)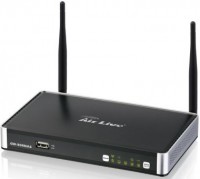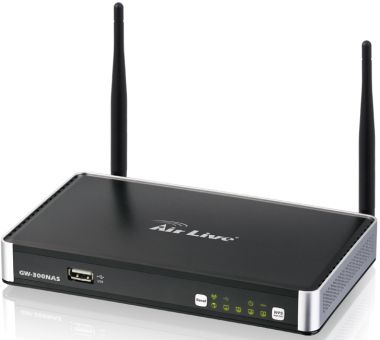 AirLive, one of the world's most advanced network equipment manufacturers and communication technology, introduces the latest 2T2R Wireless Router 300Mbps with GW-300NAS Gigabit LAN ports and Gigabit WAN port.

The router is designed specifically for demanding users in the SOHO segment, who have long been high-speed Internet but still could not find an efficient router which is able to handle the link.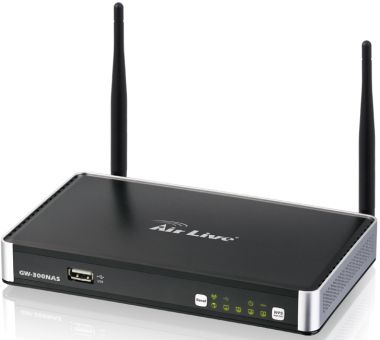 AirLive GW-300NAS is easy to set up a comprehensive solution for frequent users of the Internet, for which speed and reliability of the connection is a priority and looking for easy to use solution.
There is built-in USB port supporting mass storage and external hard drives in the standards – FAT16/FAT32, EXT2, NTFS (Read only). This opens up the possibilities of the router because it can be used as a Samba server, or more, as the FTP server. Additional functionality is built into the router agent downloading from the Internet compatible with BitTorrent, and eMule. Airlive GW-300NAS includes programmable calendar
for example to download files during the day and P2P to download files at night.
Main advantage of Airlive GW-300NAS Wireless Router 2T2R 300Mbps Giga is the speed of downloading and uploading data from the network and the Internet, and extremely fast communication with the LAN devices. The router includes ability to disable the wireless transmitter via built-in Wi-Fi button, it is also in line with the recent trend of energy saving, so the device can thus adjust the amount of energy consumed to ensure optimal transmission.
Fast Processor on the AirLive GW-300NAS with Gigabit Ethernet port is capable of holding 20 000 sessions which greatly improves the efficiency of P2P programs. The router is equipped with a radio transmitter 2T2R 300Mbps wireless links, has QOS along with the ability to block access to certain websites, IPTV also supports pass through.
Together with AirLive GW-300NAS there is also a simpler version without the USB port and is known as AirLive GW-300R.