(Auszug aus der Pressemitteilung)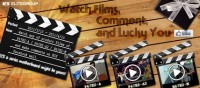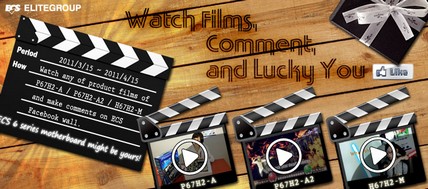 Taipei, Taiwan, March 17th, 2011 – Since ECS Intel® 6 series B3 stepping chipset motherboards are available on store now, fans of ECS have no need to wait any more for obtaining your favorite ECS motherboards. To celebrate the end of waiting and thank you for supporting us for a long time, ECS is going to hold a lucky lottery activity on ECS Facebook for ECS fans to get much closer to and experience their adorable ECS 6 series B3 stepping chipset motherboards.
Starting from 15th March, 2011, ECS encourages all fans come back to ECS Facebook page to attend the newest lottery activity for the chance to win ECS 6 series B3 stepping chipset motherboards. ECS has prepared three 6 series motherboards—P67H2-A, P67H2-A2, H67H2-M, which are most welcome ECS Black series with extreme performance. Everyone has the chance to win the great prize by joining us on Facebook. All you have to do are to become a fan of ECS Facebook page, watch the video clips of introducing ECS 6 series motherboards(P67H2-A, P67H2-A2, H67H2-M) , and leave your comment or feedback on ECS Facebook wall. ECS will draw three lucky Facebook fans for the lottery.
ECS Fans, ECS Benefits
Be the fans of ECS Facebook page, you can get the first-hand ECS news and films of latest products, cutting-edge technology, applications and activities. Most importantly, Fans of ECS Facebook page always have the chance to attend events taken place by ECS. There are many benefits you won't want to miss. Join us on ECS Facebook right now!
Moreover, we understand the eagerness of ECS fans to get the latest ECS 6 series B3 stepping chipset motherboards. So, do not let this wonderful chance slip away and to be the lucky one to enjoy ECS motherboards. Share this news with all your friends, and enjoy together with the amazing performance of ECS motherboards. Watch the films, leave your comments on ECS Facebook wall, and the prize is coming!
Three Easy Steps to Win the Unusual Motherboard
Become a fan of ECS Facebook page.
Write down which product film you like the most and your reason/comment/feedback or anything related to the film on ECS Facebook wall.
Event Detail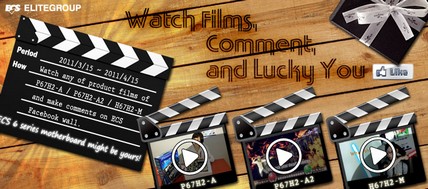 Period: March 15th, 2011 ~ April 15th, 2011
Award Announcement: April 30th, 2011
Award: one of P67H2-A/P67H2-A2/H67H2-M
Detail: Please visit ECS Official Facebook Page
Policy & Requirement:
Participants who attend this event agree that ECS has the authority to announce and use names of winners on ECS Facebook page or ECS website based on the purpose of this activity.
ECS has right to save, use, or edit the content of comment.
Personal insults or harsh wordings are strictly prohibited.
ECS has right to re-modify gaming rules, the content, methods, time period or prize of this event. The modification on these gaming rules will be announced on ECS Facebook page only. Announcement will not be alerted to each participant. Any other terms and conditions related to gaming rules are up to ECS' decision.
The prizes are not for exchange or redeemable for cash, and winners are obligated for the payable tax on the prizes they win.