(Auszug aus der Pressemitteilung)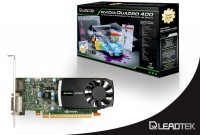 Taipei, Taiwan, April 5, 2011 – Leadtek is pleased to introduce a new product launch: Quadro® 400 that delivers superior professional application performance and capabilities compared to consumer graphics. With 512 MB of on-board DDR3 memory, Quadro 400 enables professionals to interact with a wide range of design models. High visual fidelity for the discerning designer and engineer is enabled by a rich, 30-bit color engine that produces the broadest dynamic range of over one billion colors. Quadro 400 drivers are optimized and certified on leading professional applications. Quadro 400 is ideally designed for professionals as an entry-level product.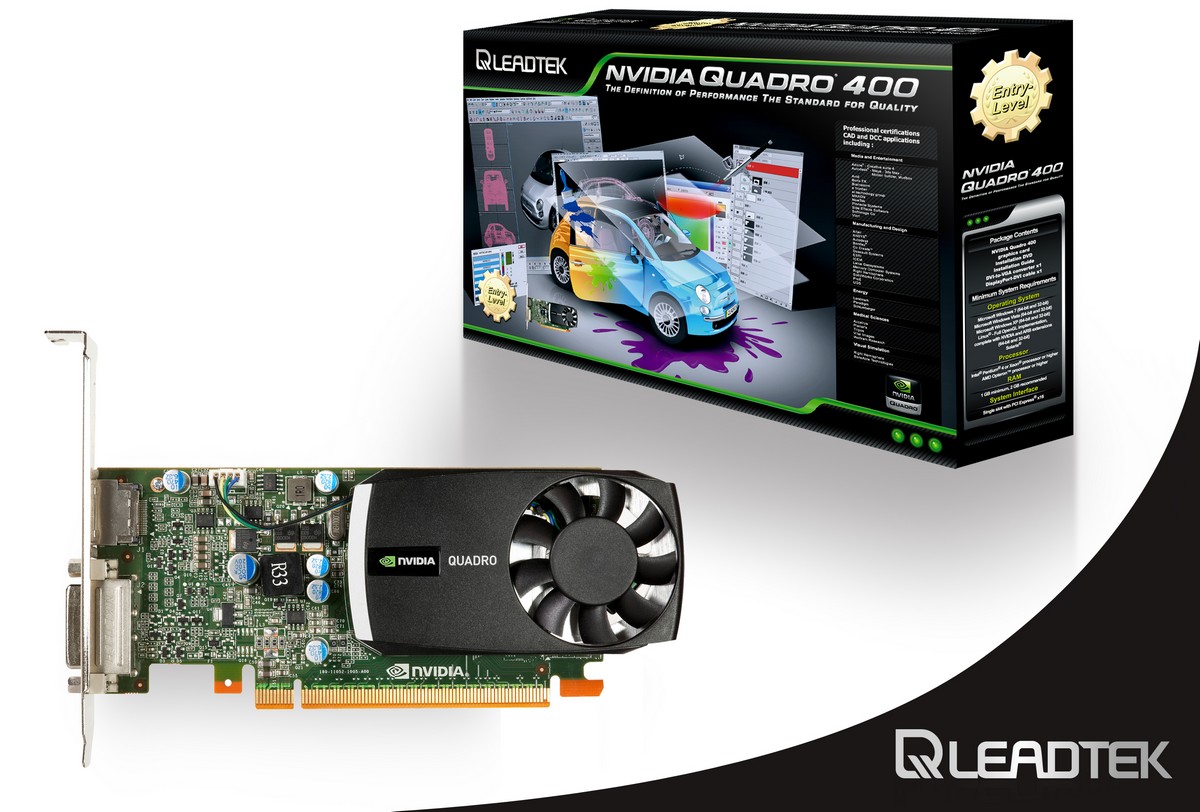 Quadro 400 provides up to 5X faster performance over high-end consumer gaming cards and up to 10X improvement over integrated graphics processors when running industry-leading CAD/CAM applications*.
Designed for efficiency, Quadro 400 consumes less than 35W and has a low-profile footprint flexible enough to fit into any workstation. Acoustics lower than 28db for an ultra-quiet desktop environment. Advanced capabilities such as Mosaic™ and nView® technologies allow you to span and efficiently manage your entire Windows desktop across multiple displays, up to 8 displays. Mosaic Technology enables seamless taskbar spanning as well as transparent scaling of any application. It seamlessly works with NVIDIA® nView® desktop management software to deliver ultimate productivity. This software allows you to spread your work across a single large display or multiple displays through desktop and application management features, including: Display Gridlines to maximize your desktop by dividing the display into multiple regions, Virtual Desktops to enable you to launch applications on up to 32 different desktops and seamlessly switch between them and Extended Taskbar to allow you to see each application button on its specific display, eliminating a single screen with an overly crowded taskbar. All of which means you can design, iterate and deliver higher quality results in less time.
* 5X performance gain based on Pro/Engineer score in the SPEC Viewperf 11 compared to GeForce GTX 580 on a standard industry workstation (Core i7 965 3.2GHz, X58 motherboard, 6GB RAM, Win7-64, 265.81 drivers). 10X performance gain based on SPEC Viewperf 10 compared to Sandy Bridge system (2GHz, 4GB, Win7-64).