(Auszug aus der Pressemitteilung)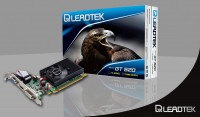 Taipei, Taiwan, April 12, 2011 – Leadtek Research Inc., known globally for its extreme visual graphics technology development, today launched the WinFast® GT 520 SDDR3 1024MB/512MB graphics card for your small form factor PC. Replacing the previous WinFast® GT 220, the WinFast® GT 520 features a low profile designed for small spaces and improves heat dissipation with a bigger fan compared to the reference design. Fully supporting DirectX® 11, PhysX® and HDMI 1.4a, it delivers the high quality of Blue-ray 3D and HD DVD playback, with up to 2560 x 1600 resolution. WinFast® GT 520 graphics is well suited for a gorgeous entertainment center, making it an ideal living room PC and media center PC.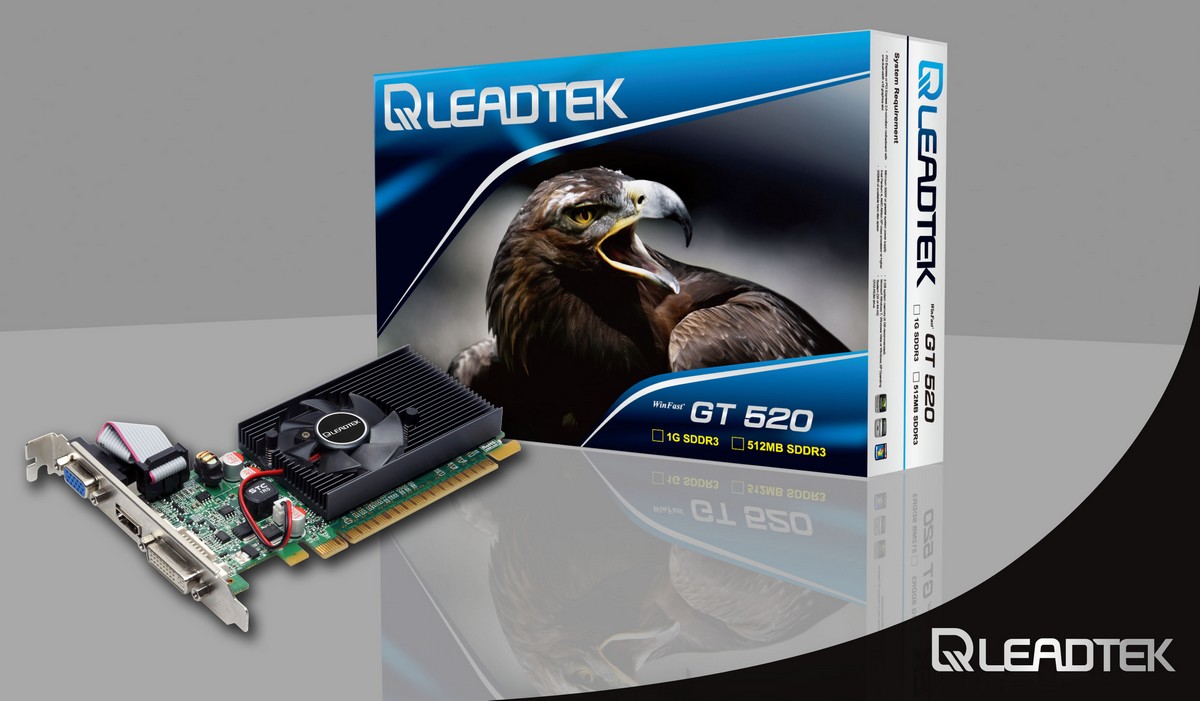 Built on new generation GeForce Fermi architecture, it is equipped with the NVIDIA® GeForce® 119 GPU and 48 cores. The WinFast® GT 520 provides an excellent core clock speed of up to 810 MHz; in addition, it features high speed 1024MB 64-bit SDDR3 memory. The new launch is especially targeted to customers concerned with great cost/performance value. The NVIDIA® PhysX® technology adds an element of realism never before seen in gaming and 3D movies. With a WinFast® GT 520 in your PC, experience dynamic PhysX® effects like blazing explosions, reactive debris, realistic water, and life-like characters.
The WinFast® GT 520 fully supports and exploits the features of Microsoft Windows 7, GPU-accelerated tessellation of DirectX®11, and Shader Model 5.0 designed for ultra high performance in the new API's key graphics feature, and OpenGL 4.1 as well. It delivers realistic and high-quality gaming effects, and supports HDMI, Dual-Link DVI-I, and D-Sub. Gamers are ensured of a more life-like video quality in the latest gaming environment, especially in large scale texture processing.
Along with the new launch, Leadtek also unveils its new package design for the WinFast® GT 520. Leadtek delivers a simple concept on its package to distinguish high-end, mid-level, and entry-level product categories by showing different wild animals. For its entry-level products, the eagle is a potent symbol of speedy and cool animal, reflecting the entry-level product features: compact and noiseless. Consumers can recognize the figures easily in the store to choose the product suited to their gaming needs.