(Auszug aus der Pressemitteilung)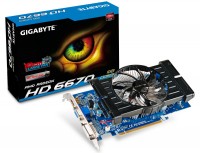 Taipei, Taiwan, 19 April, 2011 – GIGABYTE Technology Co. LTD., a leading manufacturer of motherboards and graphics cards, is pleased to present overclock edition of AMD Radeon™ HD 6570 (GV-R657OC-1GI) and AMD Radeon™ HD 6670 (GV-R667OC-1GI). Built with AMD's latest 40nm GPU and DDR3 memory, GV-R667OC-1GI and GV-R657OC-1GI has higher core clock. In addition, GV-R667OC-1GI is equipped with GIGABYTE's latest in-house cooler design. With this new cooler and GIGABYTE Ultra Durable 2 materials, GV-R667OC-1GI runs much cooler and quieter than standard HD6670 graphics card does. Also, GV-R667OC-1GI and GV-R657OC-1GI provides all innovative features including AMD's 2nd generation support for Microsoft DirectX® 11, AMD HD3D, App Acceleration, Crossfire™ and Catalyst™ for rich, realistic visuals and fantastic gaming performance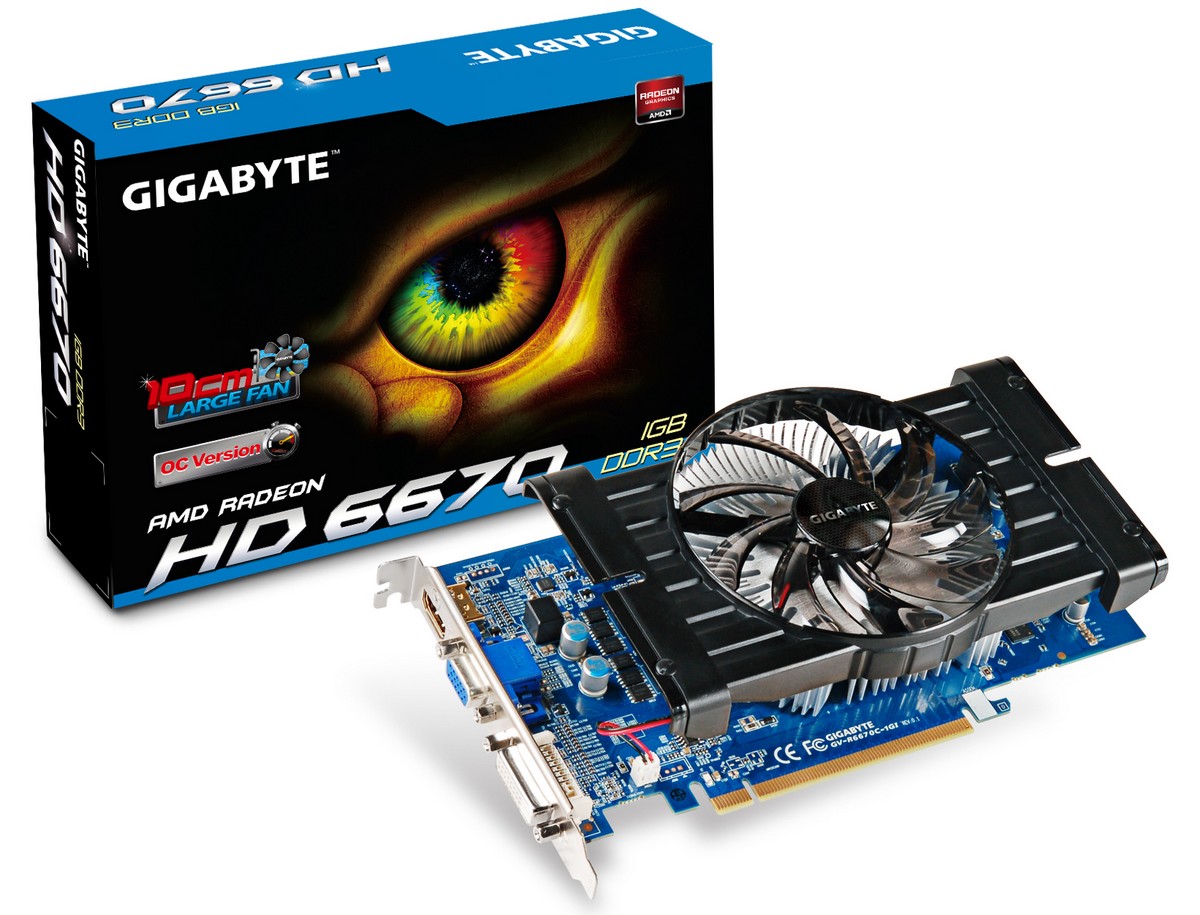 GIGABYTE 10CM FAN DESIGN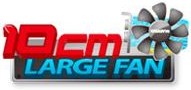 GV-R667OC-1GI masters the balance of overclocking ability and graphics card stability to provide gamers with a reliable gaming environment. Also, as opposed to the stereotype, GIGABYTE is able to maximize fan size to 10cm with the latest cooling design. With a 10cm fan, the card is virtually silent that its noise level runs from 21.7 dBA to 28 the loudest.
AMD Accelerated Parallel Processing (APP) technology
Furthermore, using AMD Accelerated Parallel Processing (APP) technology, users can easily unleash the massive parallel processing power of GPU for physics, artificial intelligence, stream computing and ray tracing calculations, and tackle demanding tasks like video transcoding with incredible speed.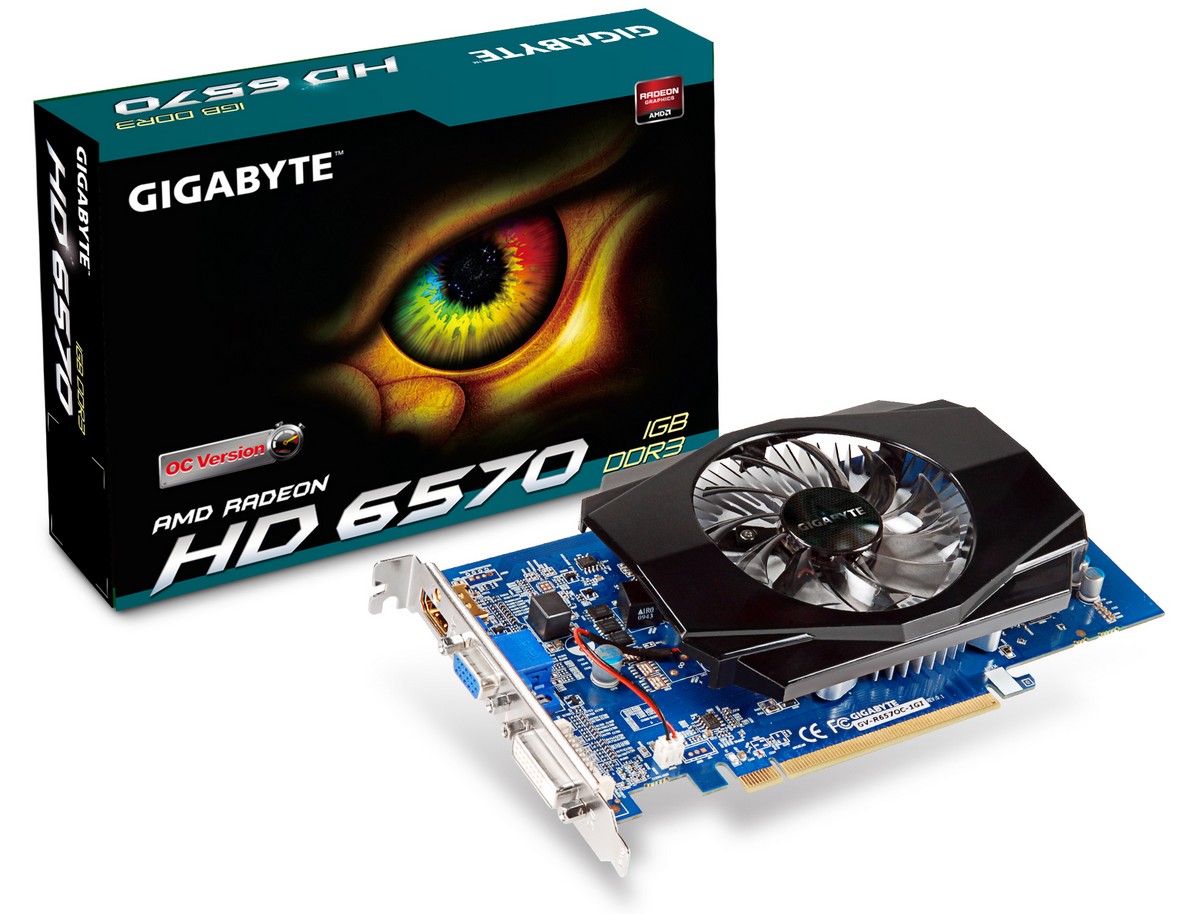 AMD HD3D technology
To respond to every power gamer for a no-compromise HD gaming experience, GIGABYTE GV-R667OC-1GI offers full support for Microsoft DirectX® 11 for life-like realistic and stunning 3D gaming effects. Gamers are able to enjoy their favorite games in full stereo 3D with AMD HD3D technology, which gives 3D support for Stereo 3D display, gaming, Blu-ray™, brings new levels of visual realism to gaming on the PC.
GIGABYTE Ultra Durable 2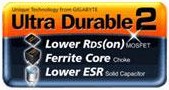 Using high quality components on graphics cards is the key factor for having a long lasting, stable and reliable product. GIGABYTE is again setting a new standard by using Ferrite Core Chokes, Low RDS (on) MOSFET and Lower ESR Solid Capacitors, providing the stability and reliability from their high-end graphics solution. In addition, GIGABYTE Ultra Durable 2 Edition graphics cards now feature a sophisticated layout topology. This state-of-the-art power design from GIGABYTE delivers the ideal integration of thermal, electric characteristics, digital signals, power circuitry and optimum placement of components for enhanced graphics performance.