(Auszug aus der Pressemitteilung)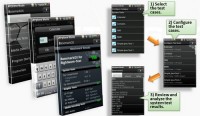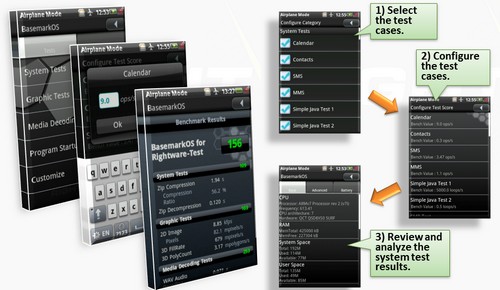 Espoo, Finland – September 14, 2011 – Rightware, the leader in embedded 3D user interface (UI) technologies, today launched the Basemark™ OS for Android, the latest addition to company's world-class roster of benchmark products. Basemark OS for Android enables an objective system-wide comparison of Android-based devices with accurate and a reliable suite of benchmark tests for mobile phones, pads, consumer electronics and other embedded devices running Android OS on ARM and x86 architectures.
Basemark OS for Android provides a comprehensive set of tests with easy-to-understand test reports: system tests aimed to stress the standard Android applications, messaging services, Java, file operations, memory IO, databases, zip compression and decompression, as well as the classic Dhrystone ALU and Whetstone FPU tests. The graphic tests featured in Basemark OS for Android allow accurate measurement of 2D imaging, image scaling, JPEG, PNG and GIF encoding and decoding, and a compelling 3D test set with fillrate, polycount, lighting, texturing and rendering tests, plus a 3D game test based on OpenGL ES. Media decoding tests include H263, H264, MP4 and 3GP video decoding tests as well as AMR, AAC, MP3 and WAV audio decoding tests. In addition, Basemark OS for Android provides program startup tests for various standard Android applications, Bluetooth and Dialer.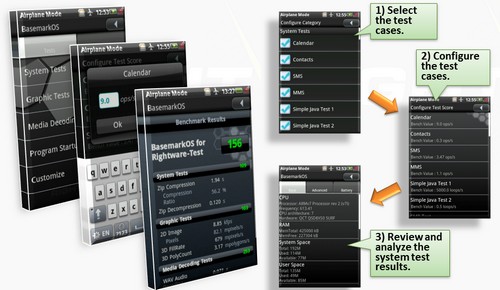 Basemark OS for Android is developed under Rightware's Benchmarking Development Program (BDP) with the same expertise and passion as other Rightware benchmark products and in close cooperation with the world's leading semiconductor companies and mobile device manufacturers. The fundamental purpose of the benchmark is to provide the end-user with an objective way to compare the performance of different hardware platforms running Android OS.
"Android has been a tremendous platform for mobile and consumer devices, and people working around its ecosystem have been complaining about the lack of a professional benchmark that provides all stakeholders with a reliable base to measure the system-wide performance of Android-based devices," said Tero Sarkkinen, CEO of Rightware. "We decided to offer Rightware's competence and resources to set this thing straight and provide ground-breaking product to hardware manufacturers, OEMs, independent software developers as well as tech savvy consumers to pinpoint the performance bottlenecks accurately."
Basemark OS for Android is available for licensing as source code and binary version.