(Auszug aus der Pressemitteilung)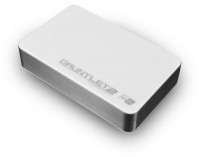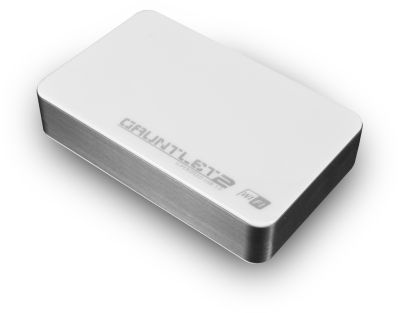 FREMONT, CALIF., USA – January 10th, 2011 – Patriot Memory, a global pioneer in high-performance memory, NAND flash, storage, and enthusiast computer products today launches its new portable cloud solution the Gauntlet Wifi. Designed for seamless integration with tablets and other popular mobile devices, the Gauntlet Wifi offers superior portability with the ability to connect up to 5 devices for immediate access to stored data on the go.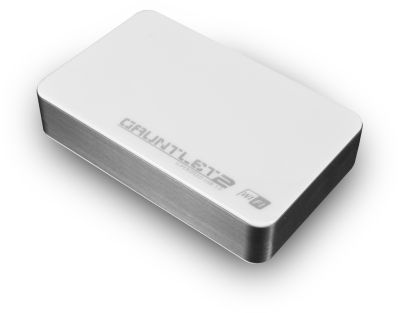 With App support for IOS, Android, and plug and play compatibility with Windows based operating systems, the Gauntlet Wifi will offer one of the most robust and easy to use personal cloud storage solutions. For ultimate portability and streaming on the go, a built in lithium-ion battery will power the Gauntlet Wifi for up to 5 hours of data streaming. Streaming content will be supported in media player applications and IE 6 or higher, Firefox, and Safari.
"The Gauntlet Wifi is set to redefine what is available in personal cloud storage for mobile devices", says Saeed Arash Far, Patriot Memory's Director of Engineering. "With a form factor that supports standard 2.5" HDDs and SSDs and Wifi and USB 3.0 connectivity, the Gauntlet Wifi will not only offer extremely fast external data transfer speeds but also the option to add a low power SSD solutions for unmatched battery life in a portable cloud storage unit."
General details
RAM: 64MB SDRAM
WiFi 802.11 a/b/g/n
WPA security
Embedded PCB antenna
150 Mbit transfer rate
Lithium-ion polymer 3350 for up to 5 hours of continuous streaming
Available IOS & Android app for data transfer and sharing
Supports IE 6 or higher, Firefox, and Safari for web access
USB 3.0 / 2.0 port