(Auszug aus der Pressemitteilung)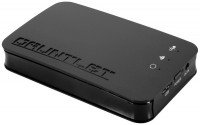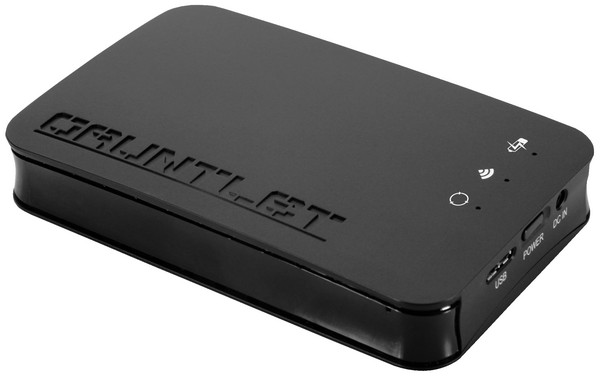 FREMONT, CALIF., USA – October 16, 2012 – Patriot Memory, a global pioneer in high-performance memory, NAND flash, storage, and enthusiast computer products today expands its Gauntlet external storage line with the launch of the new Gauntlet 320 portable wireless external hard drive. The Gauntlet 320 includes 320GBs of onboard storage making it the perfect all-in-one wireless storage solution to enhance and expand the limited storage options of devices like tablets, smart phones, and laptops. Providing the ability to carry, stream, and share a massive media and data collection, the Gauntlet 320 will truly cut the cord offering fully portable storage for on the go entertainment or productivity.
Launching with App support for Android, iOS, and Kindle Fire and offering the ability to connect up to 8 devices and stream to 5 simultaneously; the Gauntlet 320 provides the most accessible wireless storage option for streaming music, movies, and pictures to compatible mobile devices. The Gauntlet 320 is also plug-and-play USB 3.0/USB 2.0 capable for high speed wired data transfers to and from desktops and laptops. Powered by an onboard lithium-ion battery, the Gauntlet 320 offers up to 5.5 hours of continuous streaming and is capable of sharing one internet connection with up to 8 devices.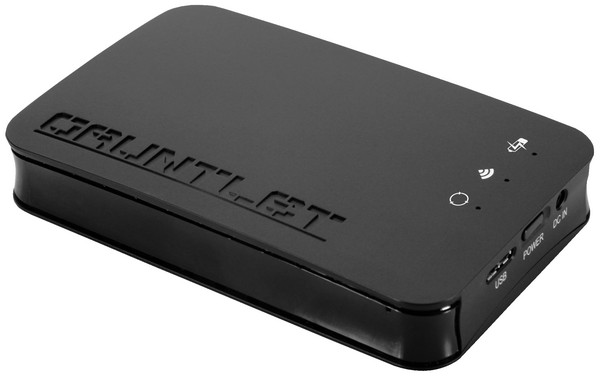 "The Gauntlet 320 is a natural progression in Patriot Memory's Gauntlet external storage brand", says Mike Kroll, Patriot Memory's Senior Director of Peripherals Product Management. "A truly wireless unit, the Gauntlet 320 supports simultaneous streams to 5 connected devices offering virtually endless options for using and sharing a huge media catalogue with tablets, smartphones, and laptops."
The Gauntlet 320 will be the flagship in Patriot Memory's Gauntlet portable hard drive and enclosure ecosystem that already includes the award winning fully wireless Gauntlet Node and USB 3.0 Gauntlet 2 enclosures. With the Gauntlet 320 consumers can, out of the box, power a home network while also not feeling the compromise of purchasing the lower capacity version of today's most popular Android and iOS based mobile devices. The Gauntlet 320 is now shipping to major North American channels with availability in European channels coming January, 2013, MSRP: $159 (USD).
Specifications
Wi-fi 802.11 b/g/n
320GB hard drive
WEP / WPA-PSK / WPA2-PSK security
Stream to up to 5 connected devices simultaneously
Internet pass-through while connected to the Gauntlet 320
USB 3.0 port (USB 2.0 backwards compatible)
Lithium-ion battery up to 5.5 hours continuous streaming
SATA II (Internal)
2-Year Limited Warranty