(Auszug aus der Pressemitteilung)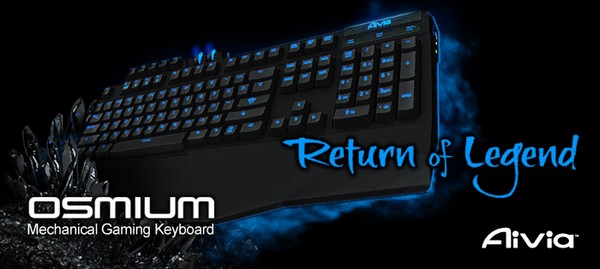 Taipei, Taiwan, 18th October, 2012 – GIGABYTE, the world's leading premium gaming hardware company, knows what gamers need and want of a mechanical keyboard. For gamers who emphasis on excellent tactile feedback, fast response and silent keystroke, the new gaming keyboard from GIGABYTE is definitely the best choice. GIGABYTE introduces you the whole new premium gaming keyboard, Aivia Osmium Mechanical Gaming Keyboard. The blue Platinum group metal "Osmium" is the heaviest element at normal conditions. Its' hard, rare and noble nature represents ultra durability and luxury of Aivia Osmium Mechanical Gaming Keyboard. It not only features Cherry Red mechanical key-switches, but is also exclusive built with an USB3.0 hub. Aivia Osmium is utilizing the revolutionary anti-ghosting matrix key-switch design, and innovatively features dynamic volume and backlit wheel controllers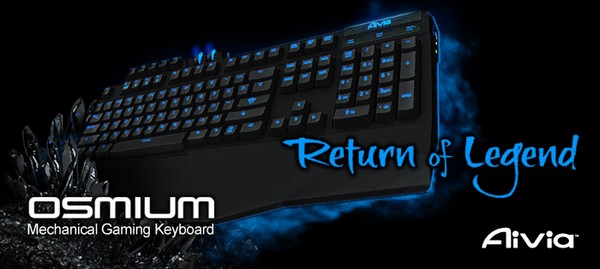 Silent Gaming-grade Mechanical Keys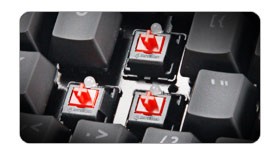 Optimized 45g actuation force
Aivia Osmium Mechanical Gaming Keyboard utilizes Cherry Red mechanical key-switches that provide the ultimate user experience during frenzied gaming sessions or prolonged multi-touch keyboarding. The keys provide superior tactile feedback and an optimized force of 45g. Reduced key actuation distance of 2 mm improves keyboard response time while remaining whisper silent during operation.
Ultra durability offering 50million key press lifespan
GIGABYTE Aivia Osmium with superior materials and design improves key durability offering a staggering 50 million key press lifespan which is more than 10 times the amount of conventional keyboards.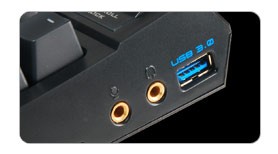 Enjoy faster transmission with USB 3.0 extension port
Aivia Osmium is exclusive built with an USB 3.0 output which enables the ability to extend USB 3.0 Superspeed support from the motherboard. Now you can connect your USB3.0 device simply through the keyboard. Independent USB3.0 signal transferring through motherboard ensures the full data transmission without any loss.
Great Features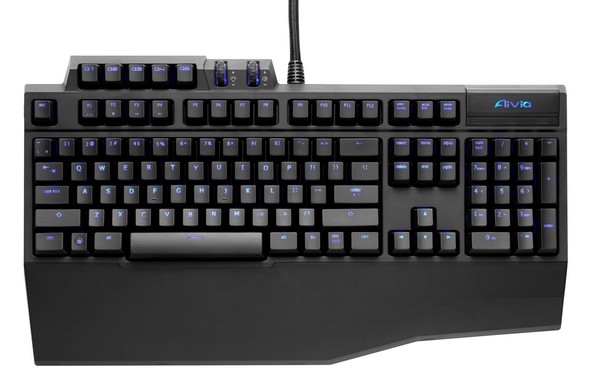 Not only adapted with Cherry Red mechanical key-switches and the exclusive built-in USB3.0 output, Aivia Osmium also equipped with several gaming essence features.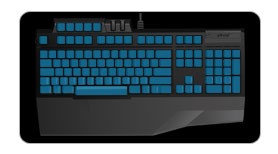 Absolute anti-ghosting multi-Key press capability
Utilizing the revolutionary anti-ghosting matrix key-switch design, Aivia Osmium provides anti-Ghosting across all zones of the keyboard. Dominate the competition with the amazing advantage and versatility of being able to input multiple keystrokes at once. Never be hindered again on the battlefield as you twist, weave, and decimate your enemies through the unparalleled freedom of absolute anti-ghost technology.
Built-in GHOST Macro Engine
Aivia Osmium with GHOST macro engine which features intuitive interface allows you to pre-define and switch between macro keys easily for latest PC gaming titles. Especially designed for gamers, Aivia Osmium provides five individual macro keys and five different gaming profiles for a customized game experience,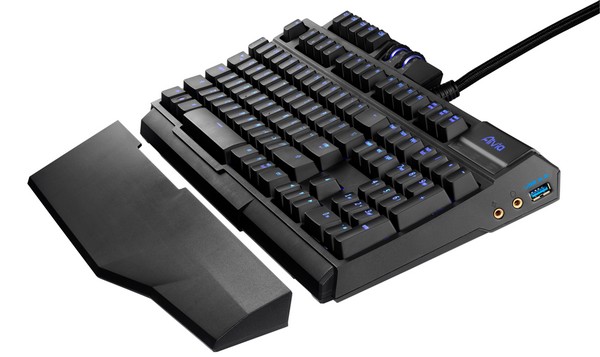 Furthermore, Aivia Osmium innovatively features dynamic volume/ backlit wheel controllers, and attachable wrist rest. With these great features, obtaining victory during gaming battles is no sweat!