(Auszug aus der Pressemitteilung)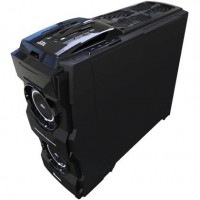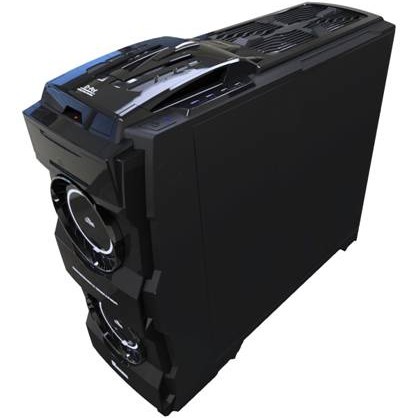 S2innovation Co., Ltd, a technical manufacturer in the PC industry since 1999, has developed a new way of Dust Collector called ' S-Filter ' and released the premium PC case 'AXIOM Pro' which is adopting the S-Filter for the first time in the world. Using the S-Filter, the dust included in flowing air is effectively collected to the dust-box and the inside of the device like PC, Electronic component, Household appliance and machinery etc. is kept clean..
Although a mesh type filter is generally used to block the dust flowing into the PC case, the mesh type filter may cause plugged up with the dust as time goes on. So, the whole performance of PC including cooling efficiency and stability is rapidly degraded. In addition, periodic replacement and cleaning may cause inconvenient factor to the users. Further, the dust and moisture may cause serious errors and even become a fire hazard.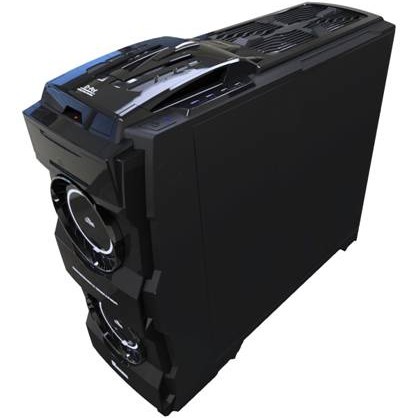 Since the S-Filter effectively collects the dust of inflowing air in the dust-box using the Centrifugal Force by Aerodynamics, the air hole is not blocked by dust. As a result, the Smooth Flow of air is not disturbed. In addition, the stable cooling efficiency is kept and the system parts are safely protected. Moreover, the device obtains the long lifespan and the best performance is kept.
The user can easily clean the collected dust from the Dust-Box located in the front bezel.
AXIOM Pro provides users the innovative and advanced features such as a new way of S-Filter, advanced Hot Plugging Drive Port, a brand new Headphone Amplifier, optimizing style of the Hard Drive bay and smart Fan Controller as well as a Stylish and Dynamic Design.
"We are in no doubt that AXIOM Pro will bring a global change in the way that its users see PC case and revitalize the experience of PC usage. In addition, we will try to do our best for the better future."