(Auszug aus der Pressemitteilung)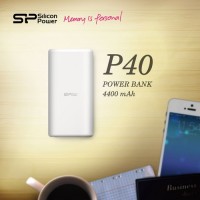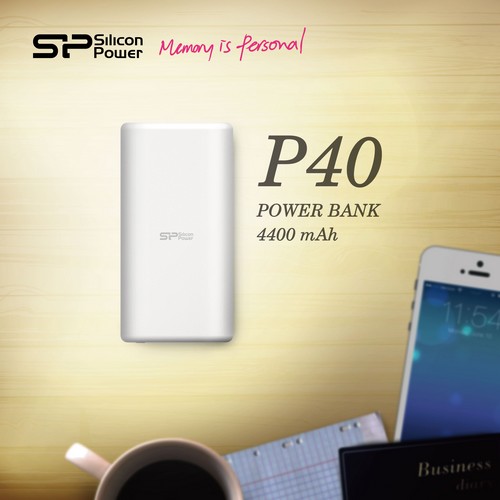 Taipei, Taiwan – January 27th, 2014 – SP/ Silicon Power, the world's leading provider of memory storage solutions, today announces the launch of its brand new power bank – Power P40. With the high battery capacity of 4400 mAh, Power P40 promises users an incredibly abundant power supply and realizes the true 24-hour mobile life. Accompanied with the new era of 4G smart phones, how to keep long-lasting power supply is now of the essence. Embracing the features of high capacity, quick-charging and chic designs, Power P40 is going to release you from worries about power shortage and completely satisfy your desires for unlimited joy.
Infinite Power, Endless Fun
SP Power P40 introduces the use of high quality MIT battery with the capacity of 4400 mAh and can be applied to all kinds of mobile devices, including smart phones and tablets. Powers P40 has been tested that it's able to fully charge iPhone5 at least two times and offer more than 800 charge cycles. With great capacity and friendly pricing, Power P40 is perfect for students and businessmen on-the-go. Furthermore, Power P40 is equipped with 2.1A output by which users can get rid of exhausted waits and enjoy faster power supply. In addition to its superior performances, Power P40 is armed with six protections including OVP, ODP, ODCP, SCP, IVP and OCP to ensure better safety and durability for long-term use. Moreover, Power P40 is also approved by FCC/ CE/ PSE and compliant with European RoHS directives and other certifications worldwide.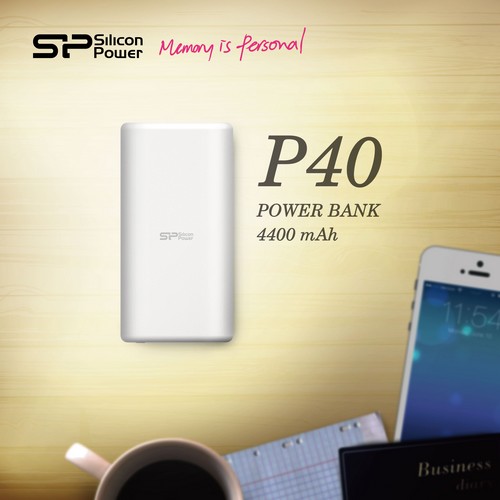 Unleash your charm with elegant design
Built in extremely light-weighted and sleek curving designs, SP Power P40 allows an easier and more comfortable touch of holding. Power P40 features the pocket size by which it can perfectly fit in pockets or bags to meet the needs for true portability. What's more, the pure-white appearance of Power P40 displays a simple but elegant gesture that can match with your different fashion styles. In order to better satisfy users' expectation for ease and convenience, Power P40 incorporates the considerate flashlight design that not only can serve as an ordinary lightening device but also can help you out under emergencies by simply switching it to the blinking mode. Furthermore, Power P40 is designed with an intelligent built-in LED indicator by which users can easily tell the charging status at a simple glance.
All SP Power Bank series products come with one-year warranty.
Power P40 Product Features:
Capacity: 4400 mAh
LED indicator to show the charging status
2.1A output that enables faster charges
Compatible with all kinds of mobile devices, including smart phones and tablets.
Protections:OVP, ODP, ODCP, SCP, IVP and OCP
FCC/CE/PSE Approved and RoHS Compliant
Power P40 Product Specification:
Dimensions:92.5 x 47.5 x 22.5 mm
Weight:120.0 g
Color:White
I/P Voltage:USB 5V/1.0A Max
O/P Voltage:USB 5V/2.1A Max
Charging time:4~5 hours
Operating temperature:0° C ~ 45° C (32℉~113℉)
Lifespan:800 charge cycles
Warranty:One-year warranty