(Auszug aus der Pressemitteilung)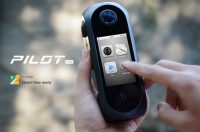 Pisofttech have launched Pilot Era on Indiegogo now for only $1799. The quantity is limited for only 50 units, the time is only for 24 hours , they will raise the price to 1999 one day later, early signups can get a chance to get up to $800 super early bird discount from the MSRP! Cameras pre-ordered from Indiegogo will start shipping one month later. Hurry UP NOW!

This is the world's first true all-in-one 360º VR camera. This camera showcases a number of "world's first" breakthroughs that promise to change the world of VR and content creation, bringing it closer to the mainstream.The design concept of Pilot Era is focused on improving efficiency, specially for some professionals or place.
Pilot Era is a professional 8K 360° VR camera like a smartphone with 4 cameras. With innovative all-in-one solution such as touch screen, operating system and powerful 8K video in-camera stitching
Pilot Era has a high-definition touch screen and user-friendly operating system (powered by Android-based operating system) that almost feels like a mobile phone. Moreover, we regularly push OTA updates and improvements to the Camera software. While you have the option to connect using our Pilot Go mobile App, we make it easy for you do everything simply using just the Pilot Era as an all-in-one standalone device without your phone or computer, including stitching, previewing, publishing, and adjusting settings. Moreover, you have the capacity to use different peripherals through its full-function USB-C interface, such as: displays, microphones and power banks.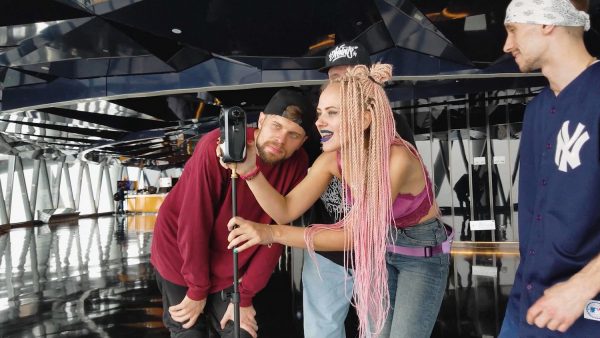 Existing pro-level 360º VR cameras are big, clunky, hard to use, and require a tethered mobile phone or computer for even basic operation;Pilot Era uses top-class hardware and carefully optimized in-camera stitching algorithms, the four F2.28 fisheye lenses with V122° H185° D185° and Sony sensors can capture every detail.Plus, HDR, ISO, EV, WB and other settings meet all the needs for professionals.
so that you can enjoy extremely sharp details in every frame of 8K 360° videos and images.
Unlike every other product on the market, Pilot Era does not require any post-processing on a PC. It shoots up to 8K resolution panoramic videos and photos and automatically stitches them inside the camera. Pilot Era saves you more time, it makes your 8K panorama content creation more efficient!
Until today, no 360º cameras on the market have been capable of live streaming without deep technical knowledge and complicated, time-consuming setup.But Pilot Era is able to stream 4K panoramic content through its built-in server or custom server without any computer via wireless 4G cellular/dual-band Wi-Fi connection. Log into your account, one-click stream to Facebook/Youtube/other live platforms. Share wonderful moments with friends! 
No cameras have been capable of shooting and publishing Google Streetview™,yet pilot Era is carefully optimized for street view photographers. Being a GSV ready camera, it has built-in ultra-precise GPS and supports one-click upload to Google Maps and creating native Google StreetView with blue lines on the map! GSV photography has never been easier
Pilot Era fits in one hand, weighing only 690g/24oz.. Loaded with 512GB high-speed storage, Pilot Era stores over 6.5 hours of 8K videos or 26,000 panoramic photos. With a removable 7,200mAh high capacity battery, Pilot Era can shoot up to 3.5 hours of 8K video, by far the longest battery life in any professional 360º camera.
For more information and full specifications jump over to the official crowdfunding campaign page currently taking place on Indiegogo, by using the link below:
https://igg.me/at/pilot-era
Hardware Specifications