(Auszug aus der Pressemitteilung)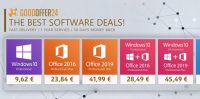 More than four years after its release, for the first time Windows 10 has exceeded 50% in market share in the computer desk, according to the August data of the analysis firm Netmarketshare.
Windows 10 has been released for more than 4 years, which is favored by most Windows users and becomes the most popular operating systems. The operating system was installed on over 75 million PCs in its first four weeks and passed 110 million devices after 10 weeks. Growth was fairly steady afterwards, Up to now, Windows 10 had 48.86% market share in July and gained 2.13 percentage points to hit 50.99% in August.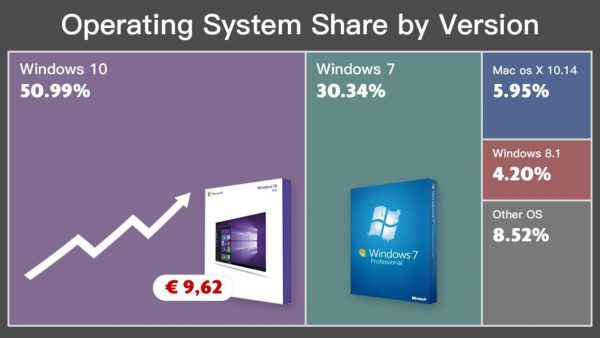 While Windows 7 dropped 1.49 percentage points, falling from 31.83% to 30.34%.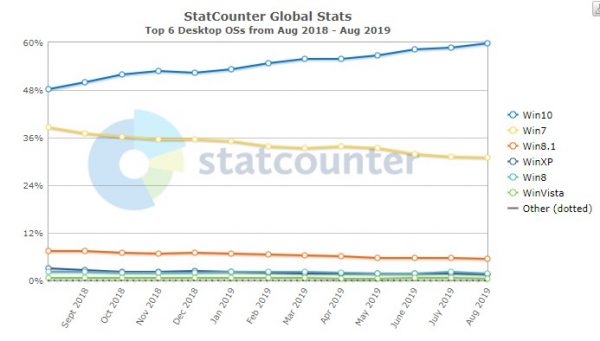 At the same time, Microsoft will terminate its support for Windows 7 on January 14, 2020, which means that on that day, Microsoft will stop issuing new security updates and patches for Windows 7. So it might be not safe to continue using it. Although there will be paid security updates, they only apply to those affordable corporate customers.
Now since Windows 7 is coming to an end, the deadline for Windows 7 users approaching in January 2020, Hundreds of millions of users have only four months to get off Windows 7. If you are still using Windows 7 operating system, you'd better upgrade to Windows 10 as soon as possible.
How to Update Windows 10? Here is Amazing Coupon granting 90% off
We would like to introduce you to GoodOffer24, an Online selling platform that immediately stands out for its highly competitive prices in well-known Software, such as Windows 10, Office 2016 or Office 2019, etc with 1/10 of original price.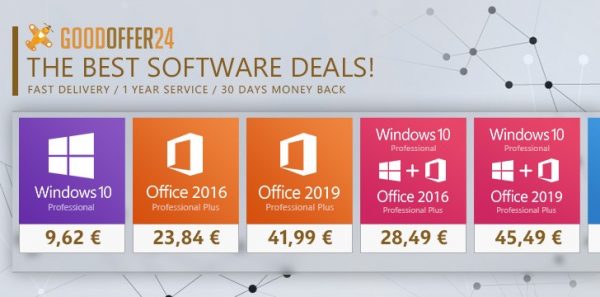 Deals & Discounts – Windows 10 and more!
In view of Windows 7's end of life, we have prepared a Special Selection just for you, with Microsoft Windows 10 products in highlight! Grab the opportunity to upgrade your Computer for a reasonable price and enjoy your extra 25% discount with the following coupon "JGM25". Check out the prices after the reduction:
Microsoft Windows 10 + Office 2019 Bundles – up to 30% OFF!
If you happen to need a Microsoft Office suite to go with your new Windows 10, GoodOffer24 has some great Bundles on offer! As always, you can get an additional 30% discount on the already low prices. Simply use the following coupon "JGO24OFFICE2019" when ordering and watch the price drop a bit more:
Easy to Buy, Easy to Pay!
Shopping at GoodOffer24 is as easy as it gets! Soon after ordering, you receive an email with your Product keys – without having to wait for days! If you have any questions, their Customer Service will provide you with the fast and comprehensive support you need – 24/7, all year round!
Furthermore, GoodOffer24 guarantees all licenses are valid – and should any problem occur, they will resolve it without any loss to their Customers.
Note: In addition to Credit Card payments, PayPal is also available and recommended for extra security.
Learn more at their Website: www.GoodOffer24.com
Customer Service E-mail: info@goodoffer24.com