(Auszug aus der Pressemitteilung)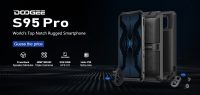 If you're looking for a new rugged smartphone for your outdoor activities or job, pay attention to the upcoming pre-order event of Doogee S95 Pro. It'll be bold on Oct 10th .

The S95 Pro is the world's second generation powerful modular rugged smartphone.
https://promotion.doogee.cc/doogee-s95pro/
"Customers will get the best deal on the Rugged S95 Pro during the Pre-order period. Besides the huge discount we're about offering, we're also giving away the Dopods, which crush the AirPods and Powerbeat pro."As the marketing manager told us. So, don't miss out.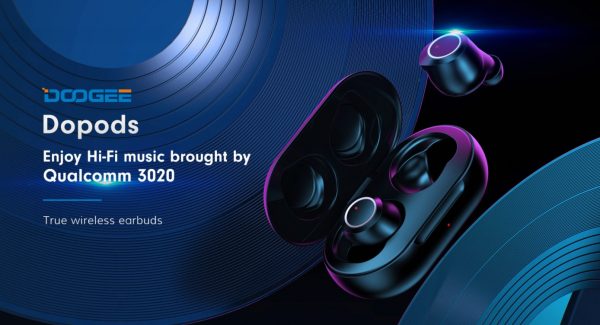 Here are some highlights of Dopods:
Bluetooth 5.0. New generation of Bluetooth technology.
Qualcomm QCC3020 Chip. Reproduces Hi-Fi quality audio with the full banwidth supported.
24h Long lasting. Watch 12 movies with the charging case.
cVc 8.0 & Passive noise reduction. Provide you clear-sound conversation
Dual-Channel connection. Each earbud can work independently.
Touch button. Allow you to control all the functions including volume up/down.
IPX5 Sweat and spray proof: Add the durability for activities.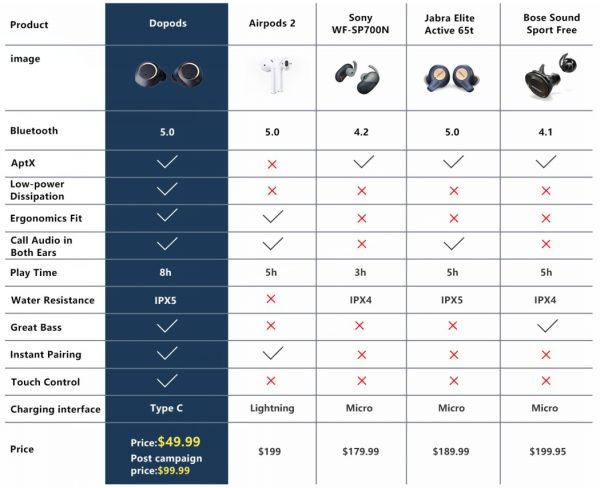 Only the first 1000 pre orders will have the Dopods inside the package for free. Otherwise, you'll have to pay nearly $100 for the earbuds.