(Auszug aus der Pressemitteilung)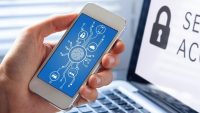 Security threats are growing by the day. With more business and transactions being conducted online, hackers are increasingly trying to steal identities and confidential data by hacking wifi networks and through other means.

Fortunately, you can
use a Virtual Private Network
to encrypt your transmissions and shield your identity. It's more important now than ever before to protect your identity and data. Among other things, hackers could try to steal:
Passwords
Credit card numbers
Login IDs
Personal ID numbers
Addresses
Social security numbers
Your location
By using a VPN, you can make all of the above data far more difficult to hack. Let's take a look at how a VPN network can protect your ID and other information.
How a VPN Protects Your Personal ID and More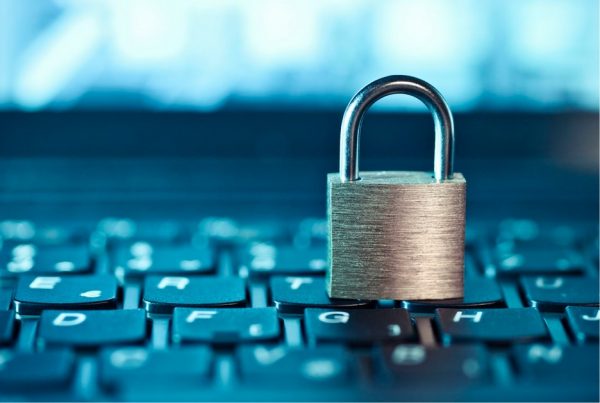 Let's say you're making a purchase on a popular ecommerce site, such as Amazon. Given that, you have to plug in your credit card and other personal details. While Amazon goes to great lengths to secure and shield this sensitive information, there is still a risk that a hacker could gather some of your data during the transmission process.
With a VPN, however, the entire transmission is encrypted and passed through a shielded funnel. Even if a hacker has managed to hack your wifi or a public network, they won't be able to decode the transmission. They might see that a data transfer has occurred but that's about it. They won't get your ID, personal details, or confidential information.
VPNs are even more useful on less secure websites. While Amazon, banks, and some other websites go to great lengths to secure data and information, some websites take a more lax approach. If you're reading a blog or commenting on a story, there's a good chance that the website isn't encrypting your information or otherwise taking extra precautions to secure data.
Further, VPNs are especially useful for people who spend a lot of time on public networks. Unfortunately, hackers tend to target these networks as they're often less secure and easier to access. And since public networks are frequently used by a large number of people, there are more potential targets.
If you install a VPN, however, you can use public networks with confidence. Even if a hacker has infiltrated the public network, your own activities should be encrypted and protected.
Once you install a VPN, you take security into your own hands. Even if the website or network itself is not secure, your identity, location, and other information should be protected by the VPN.
VPNs Help You Avoid Censorship
Many people also turn to virtual private networks when they face censorship or government snooping. Increasingly, governments are interested in your online activities and habits. Obviously, many consumers would rather not have the government looking over their shoulder.
By using a VPN, you'll be able to get around government censorship, such as China's "Great Firewall". You also won't have to worry about the government tracking your activities as it'll all be encrypted, and your personal ID will remain anonymous.
You might think that you have nothing to hide. However, this is rarely true. If you conduct any type of transaction online or log into financial accounts, you're transmitting sensitive data.
Likewise, if you're carrying out work-related activities, you could expose your company's sensitive data to hackers. And if hackers can simply get ahold of your address or other information, they may be able to steal your identity.
A VPN will help you protect your identity and sensitive data, no matter where you are at or what you're doing.
Using a VPN Can Greatly Increase Security
When it comes to cybersecurity, the stakes are high. That's why many of the world's biggest businesses, as well as governments and other organizations, are already using virtual private networks to secure their data.
These organizations must frequently transmit sensitive information. Without a VPN, that data could be left exposed and it'd be relatively easy for a skilled hacker to intercept it. Hackers could not only sniff out someone's ID, but they could also gain access to sensitive information and even classified systems.
Fortunately, end consumers can now secure the same benefits as major companies and governments by installing a VPN on their Windows PC.
Setting Up a VPN is Easy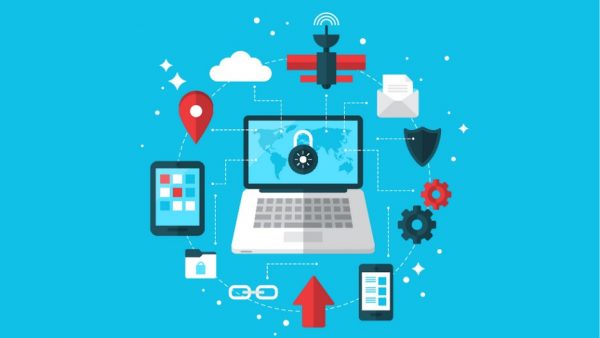 A virtual private network will greatly increase security, protect IDs, and provide anonymity on the web. Fortunately, setting up a VPN is both easy and affordable. While VPNs are technical solutions and highly-advanced, for an end-user, setting one up often means simply installing the right software application and signing up for a subscription.
With a high-quality VPN, setup requires little more than going through the setup wizard and installing the software. Then, simply log on and select a VPN server to direct your traffic through. Once this is done, your data will automatically be encrypted, and your ID will be secured. End-users generally don't have to worry about any of the technical details.
Selecting the Right VPN to Secure Your Personal Identification
There are a lot of VPNs out there. When selecting a VPN, users will want to make sure that it offers fast and reliable upload and download speeds. If the VPN is slow or suffers poor speeds, streaming movies and other high-data activities could become next to impossible.
Further, some virtual private networks maintain logs. This means they actually track a user's activities and, in some cases, might surrender those logs to authorities. When it comes to protecting identifications and personal details, it's best to select a VPN with a strict no-logs policy.
Finally, effective VPNs will allow users to connect to servers around the world. It might make the most sense to connect to a VPN in Australia today, and a VPN in the United States tomorrow. So, make sure you select a VPN that offers a lot of options.