(Auszug aus der Pressemitteilung)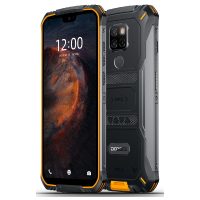 If your phone is out of power, and you can't find anything to charge. In the past, the only thing you can do is just waiting. But now, we have the phones with wireless reverse charging function. It literally turns the phone into a charging pad, allowing it to charge other devices.
As I known, the world's first wireless reverse charging rugged smartphone is DOOGEE BL9000. The wireless reverse charging has been applied on DOOGEE rugged phone in very early moment. There are DOOGEE S60, S60 Lite, S70, S70 Lite, S80 and S80 Lite which are 5W in/export. The DOOGEE S68Pro, S90, S90Pro, S95Pro are 10W in/export. The DOOGEE S60, the DOOGEE S70 is the world's first rugged gaming phone, which is equipped with an exclusive game pad. The DOOGEE S80 is the digital intercom rugged phone, which is an android and also a walkie-talkie.
It's obvious that DOOGEE has experience in wireless reverse charging area. While at present, DOOGEE also has 7 years of experience in the manufacture of rugged phones. The DOOGEE rugged phone has been honored of "the Best Military Grade Smartphone in the Android Market".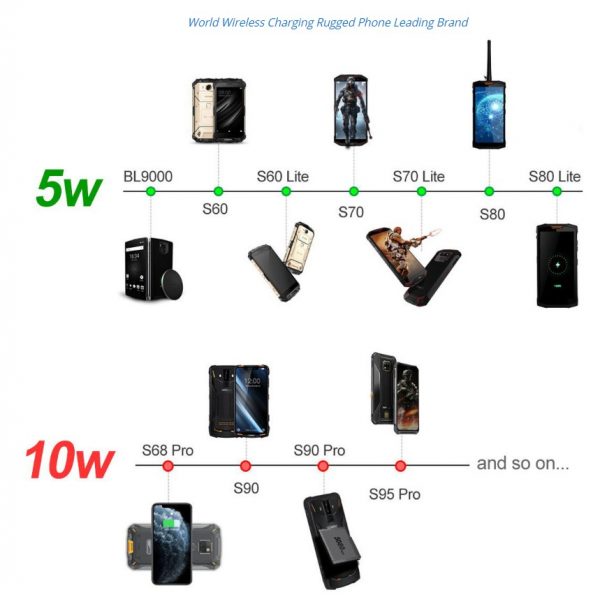 Now they have a special sale of wireless reverse charging phone (doogee.cc/wirelesschargingphone). The discount is up to 30%. You can buy one phone and get one gift for free.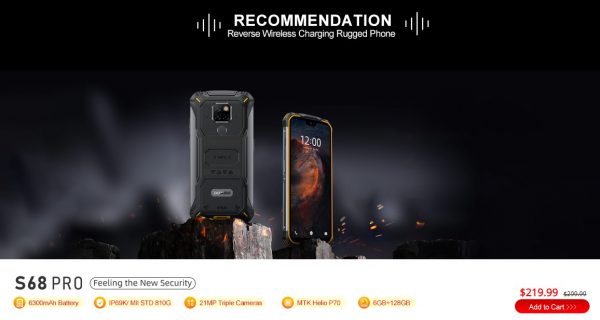 The DOOGEE S68 Pro's specification is brilliant. Helio P70 processor, 5.9-inch display with FHD+ display (2280 x 1080 pixel resolution) as well as the 6300mAh big battery. That's a pretty solid basic platform, but it will not stop there. We can add to the list 6 GB RAM, 128 GB of UFS 2.0 internal storage, triple rear cameras with 21MP Sony + 8MP + 8MP sensors, 16MP selfie shooter or rugged IP68 certification.
Now it's only priced at $219.99.